Having been bombarded by ads online about the new Brooklinen sheets, we decided to put them to the test and here is how they performed.  We chose the Classic Core Sheet bundle which comes with a fitted sheet, one flat sheet, duvet cover, and 4 pillowcases.
My personal taste leans towards the crispest feel of percale, so I asked for those instead of the Luxe. If you, on the other hand, prefer a smooth silky feel, then try the Luxe sheets (namely sateen).
Company – Reputation
Brooklinen is a bedding brand that sustains it can deliver top quality sheets and accessories using only the finest luxury materials, all at an affordable price. This is achieved by cutting down the middleman, which results in bypassing costs like wholesaling, storefronts and designer licensing fees, which don't really reflect on quality.
Instead, the creators pass on the savings to the consumers as they claim through adhering to the standards of providing top quality to get an amazing product, better experience online, adding a personal touch when asked, and through promoting an efficient supply chain.
Eager to know if these luxury Brooklinen bed sheets make a major difference in your bedroom as per claims? Let's see.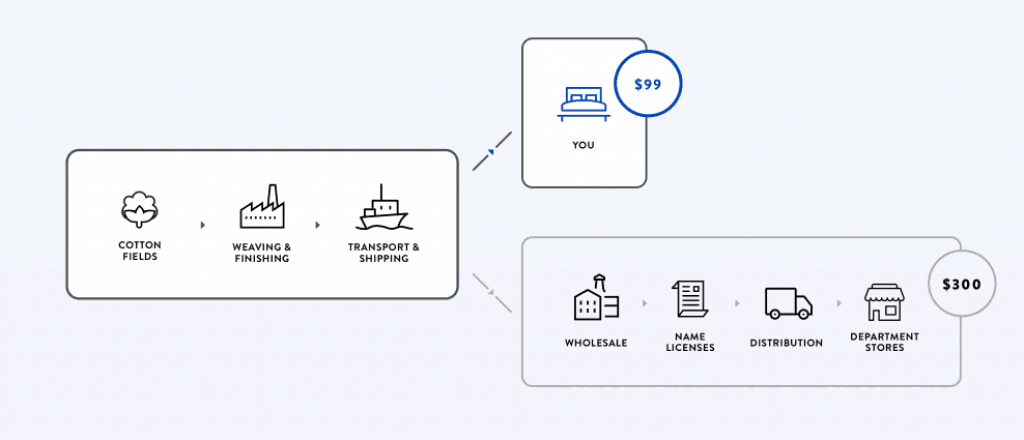 Construction & Materials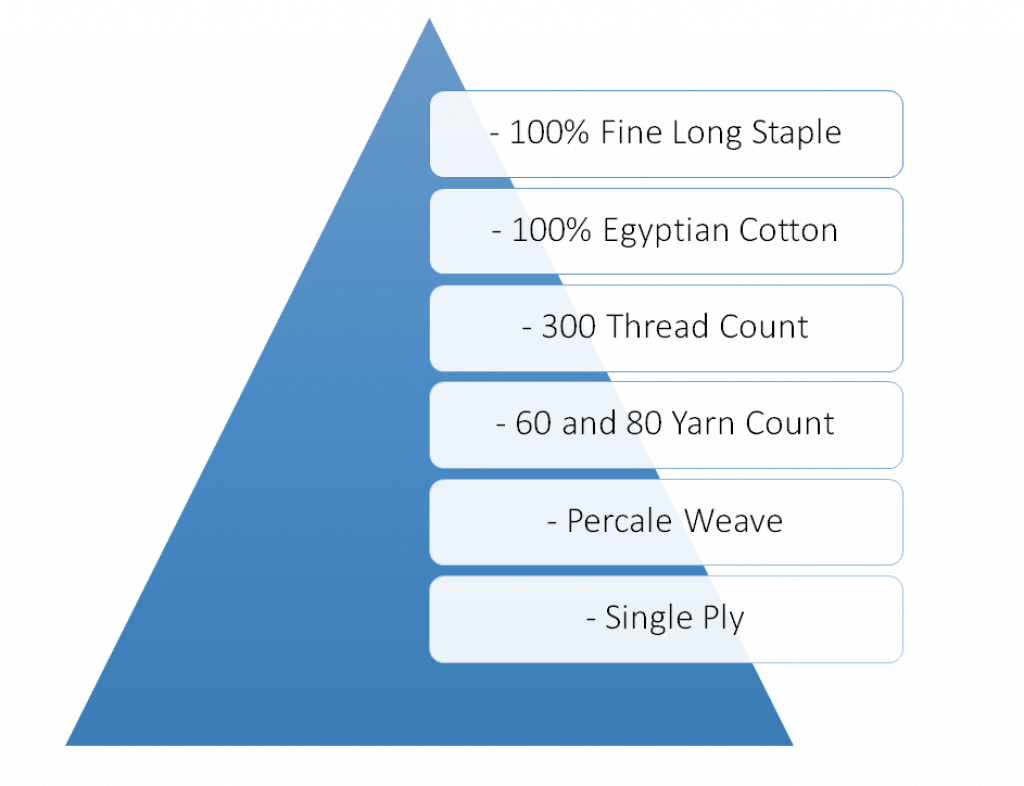 The Brooklinen Classic Core sheet set is woven from 100% long-staple Egyptian cotton. This long staple cotton is considered of high quality.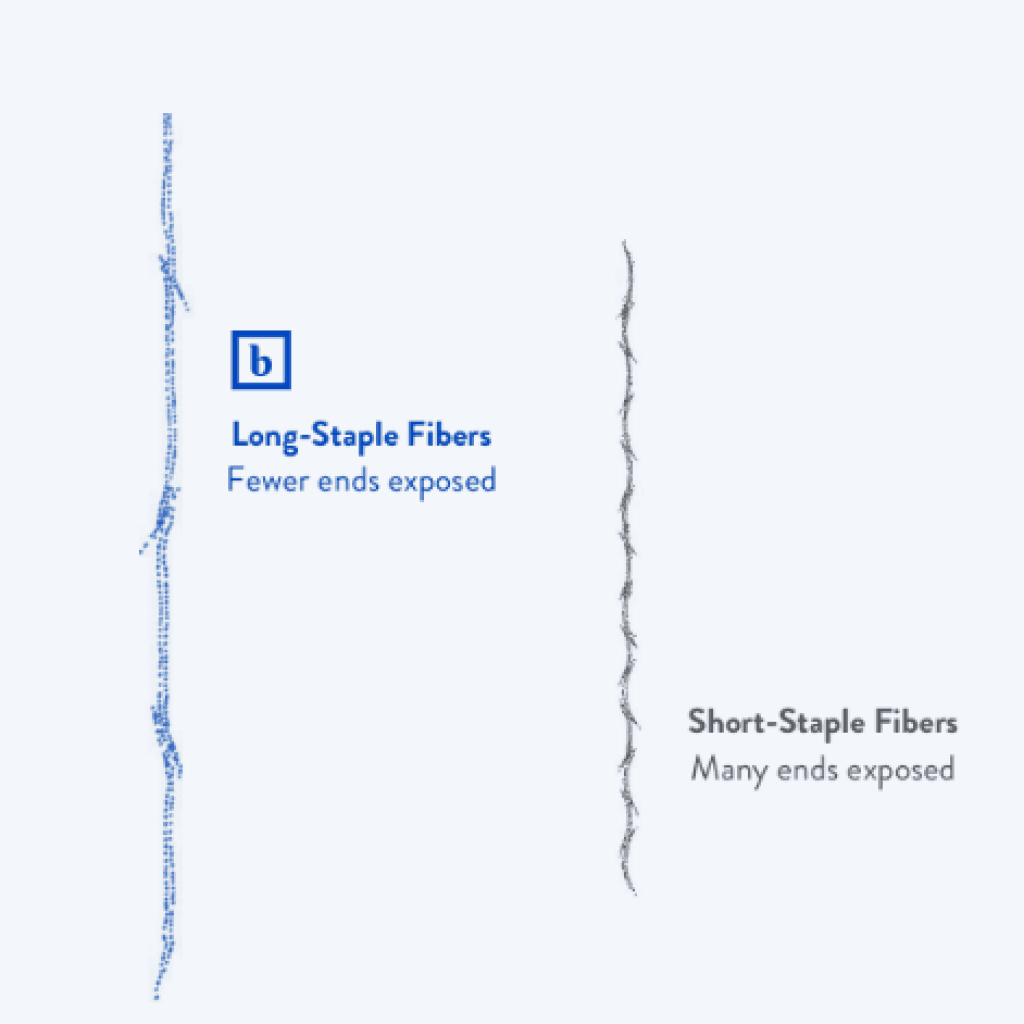 Apart from the long-staple cotton, the Brooklinen sheets are now 300 thread count and are all designed to become more and finer after every wash/dry cycle.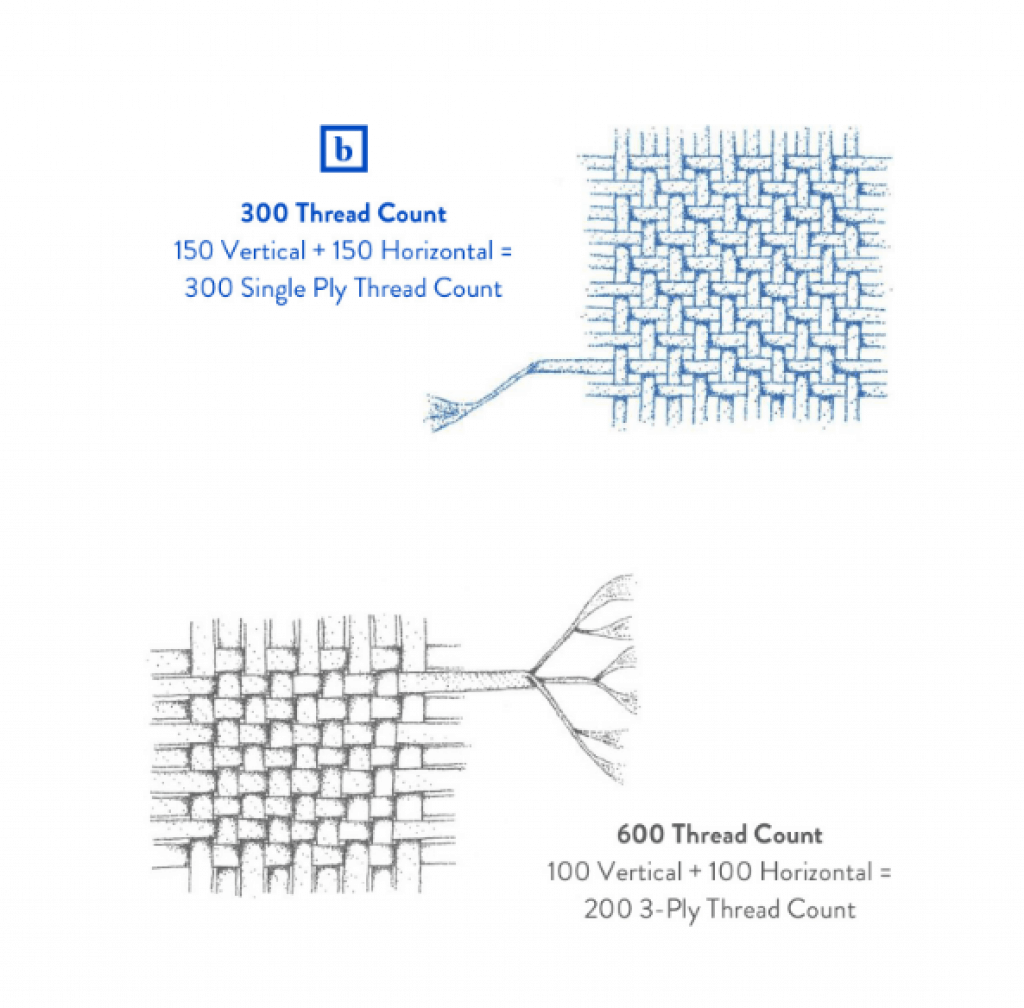 Brooklinen uses 60 and 80 yarn count threads in their cotton, which is the optimum available.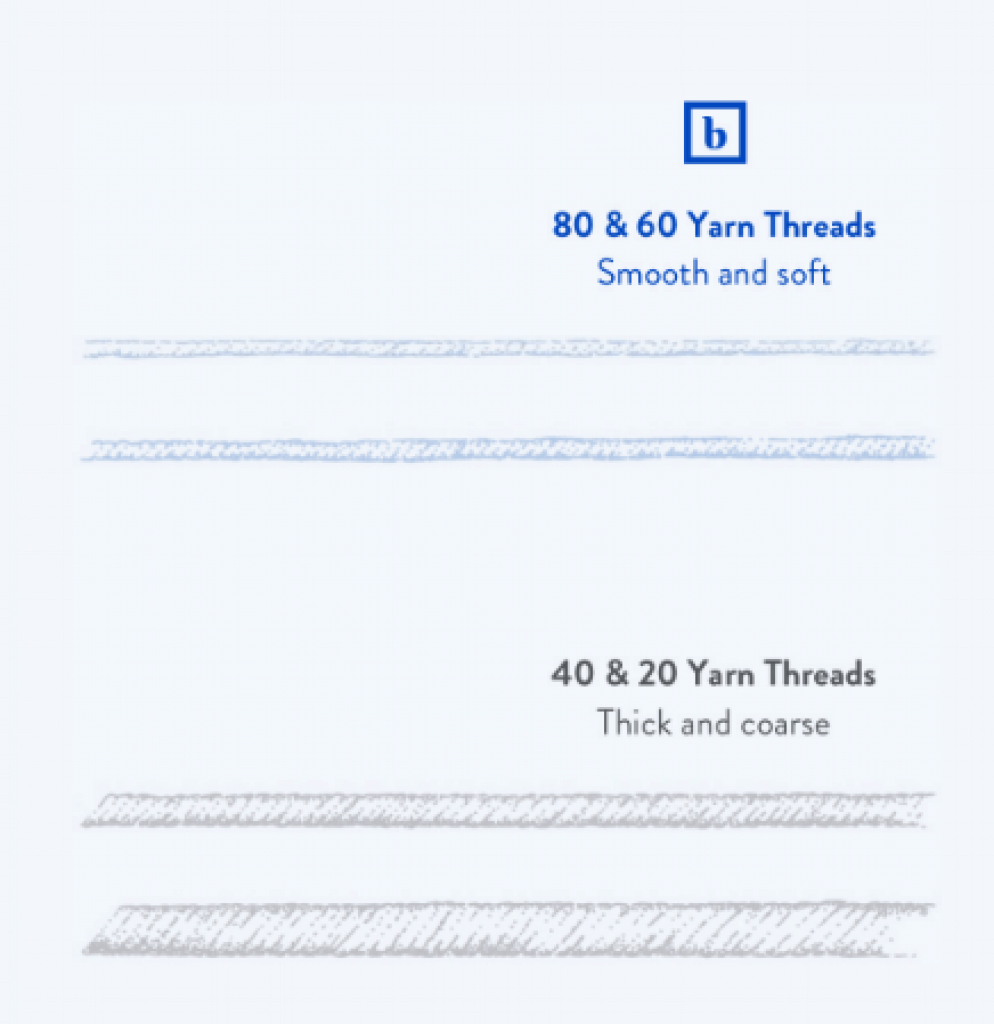 Finally, these Brooklinen sheets are constructed with a percale weave, which means they come in a traditional one-yarn-over and one-yarn-under weaver, and are meant to be a perfect weight for optimal breathability.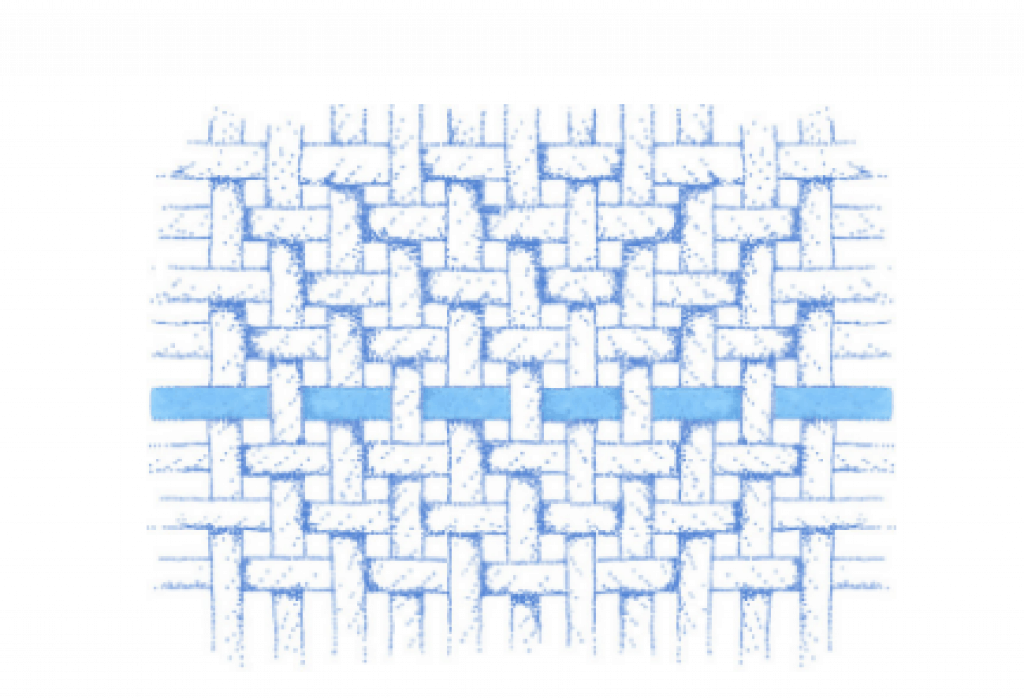 Size
As far as sizes, according to specifications provided, here is how the Classic Core Sheet Set Sizes measure.
| | Duvet Cover | Fitted Sheet | Flat Sheet | Pillowcases |
| --- | --- | --- | --- | --- |
| Twin | 64″ × 90″ | 39″ × 75″ × 15″ | 71″ × 98″ | 20″ × 27″ |
| Twin XL | 64″ × 90″ | 39″ × 75″ × 15″ | 71″ × 104″ | 20″ × 27″ |
| Full | 90″ × 90″ | 54″ × 75″ × 15″ | 86″ × 98″ | 20″ × 27″ |
| Queen | 90″ × 90″ | 60″ × 80″ × 15″ | 92″ × 104″ | 20″ × 27″ |
| King | 106″ × 90″ | 78″ × 80″ × 15″ | 110″ × 104″ | 20″ × 37″ |
| Cal King | 106″ × 90″ | 72″ × 84″ × 15″ | 110″ × 104″ | 20″ × 37″ |
Build Quality
Rest assured that if you choose Brooklinen sheets, you are up for a treat in terms of the materials used to make their products. The strong build quality is evident in how the company promises all of the top materials are put in place to create a fine result. From the "long-staple" Egyptian cotton which is considered perfect to produce smooth weaves, to the single ply yarn for strong, thin threads, and the 300 thread count (480 for Luxe sheets), you should expect that your Brooklinen sheets will last and grow softer with use.
There were virtually no loose threads in the sheets delivered, while the percale weave is smooth and crisp. If any loose threads were seen, these were removed easily without affecting the sheets.
There were no issues with the sewing in either the sheets or the pillowcase.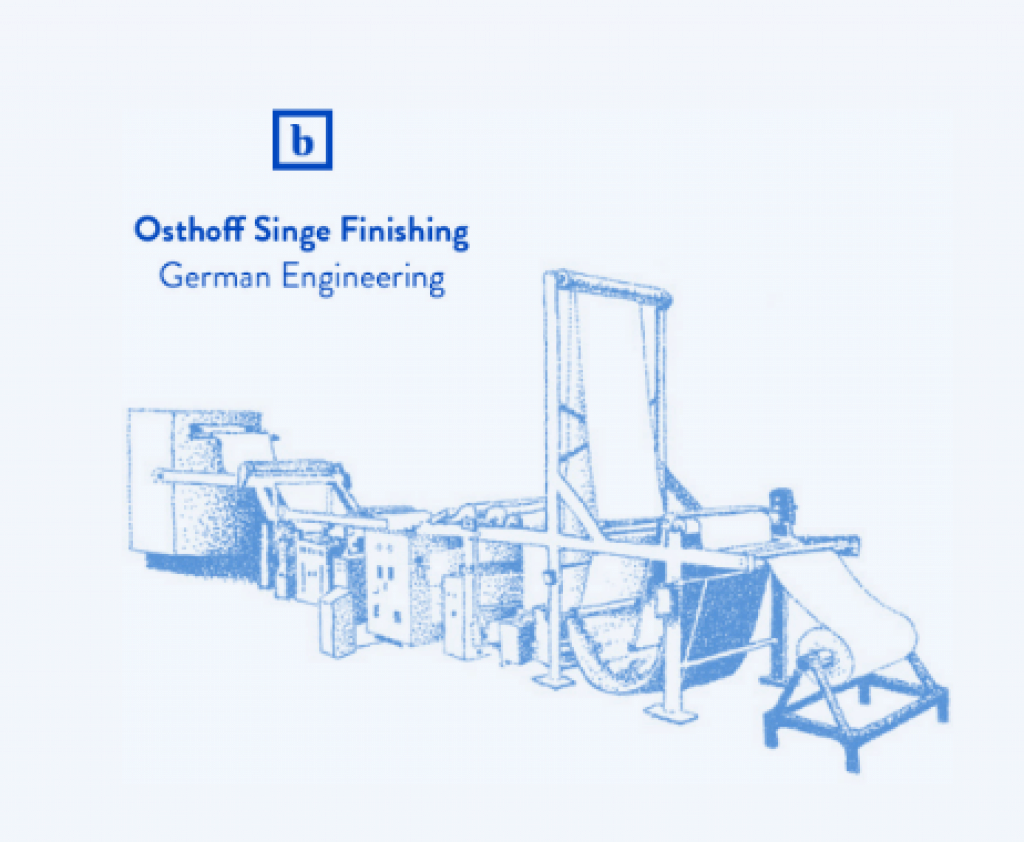 Durability
When we examine durability in sheets, certain features are scrutinized. These include first of all shrinkage. When put to the test, shrinkage is one factor in which many sheets fail.
Obviously, you don't want a new sheet shrink drastically after normal wash and dry cycles. How did the Brooklinen perform in terms of shrinkage? And were there any new threads or color/dye run off following wash? Let's find out.
Shrinkage factor put to the test
You slept on them and know you dread it's time to wash your brand new sheets. What if they shrink and are no longer usable?
Fear not of this nightmare with Brooklinen sheets. The shrinkage test showed that based on measurement before and after the wash/dry cycle, the flat sheet shrank by 3.60% (compared to the first measurement) and the pillowcase shrank by 1.8%. So, not much to worry about there.
Tip: Any shrinkage under 5% is very good, especially for organic cotton.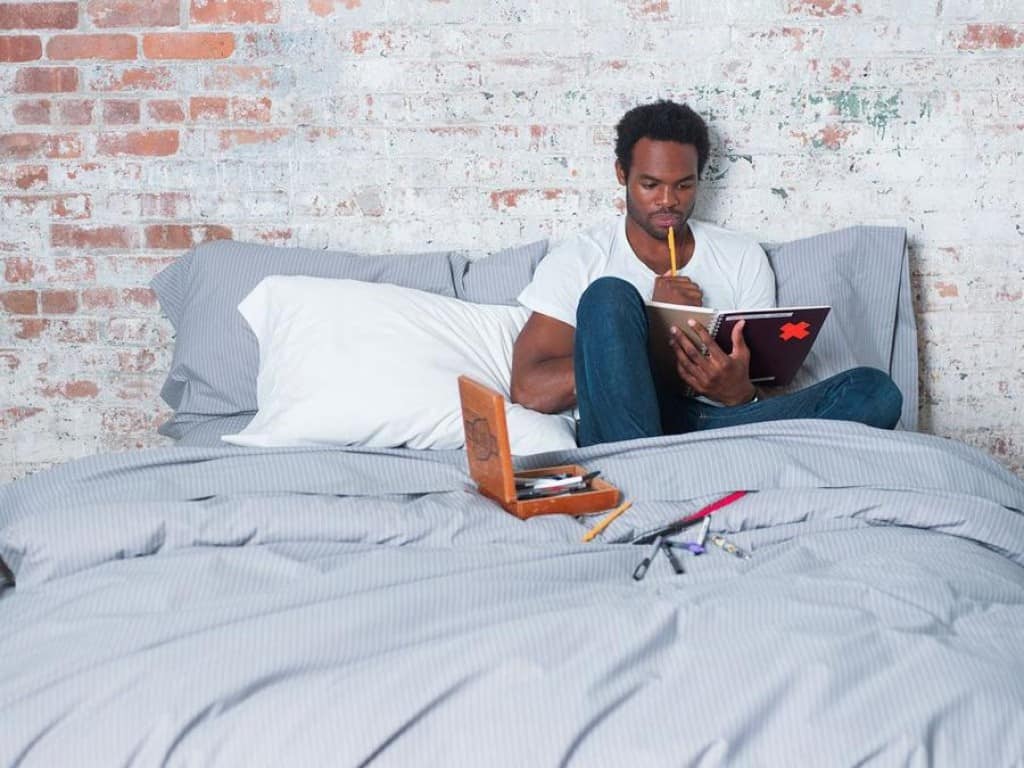 Damage factor put to the test
Another thing to look for during our damage control following several wash/dry cycles is the amount of additional damage occurring. Thankfully, Brooklinen sheets appeared to pass the test in flying colors. There were no new issues arising and also the old threads did not increase in size.
Color factor put to the test
Seeing that spark, vibrant colors running off from your new sheets is absolutely not the sight you expect having spent a considerable amount of money on your buy. To ensure you are aware beforehand how likely that is, we put each respective sheet set to our color test.
First, we soak a pillowcase in warm water, allowing the case to absorb the water and ring out excess water, then using a paper towel underneath the pillowcase, we firmly press against the towel and take it off to see if the paper towels have any color runoff.
Based on our test, the Brooklinen sheets are made of high-quality color materials which did not show any signs of color/dye run off.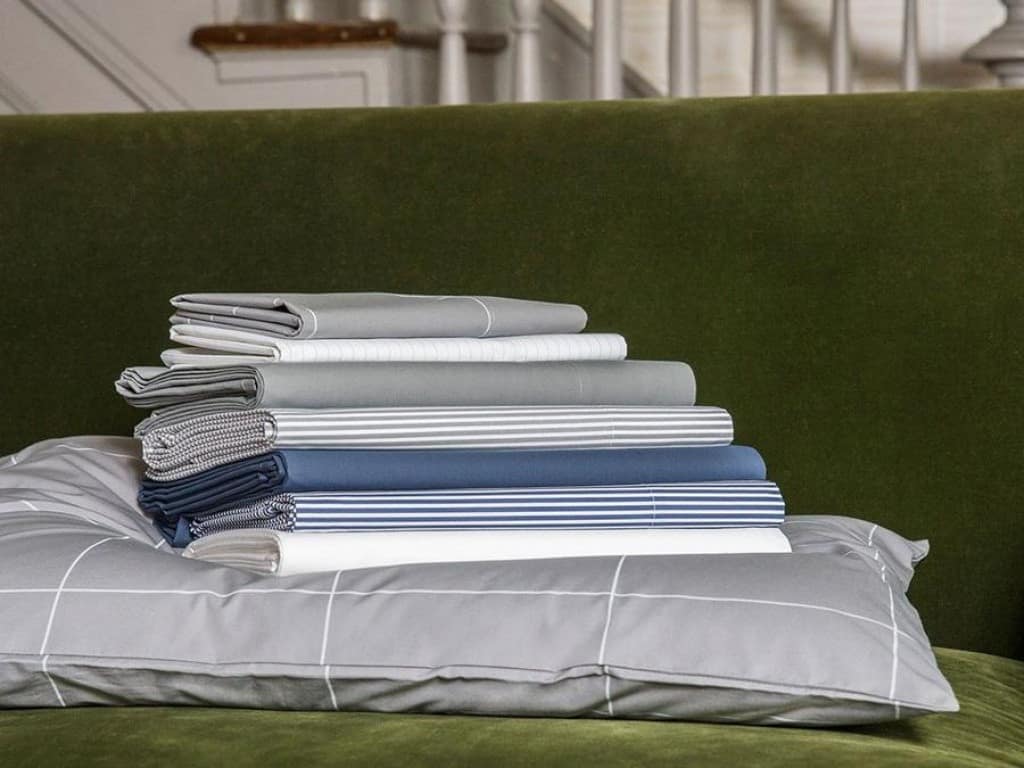 Breathability
It is often the case that many customers complain about their sheets sleep hot, especially in the case of cotton ones since they are most dense and thick. As far as the Brooklinen sheets, there was no "sleeping hot" feeling, nor excessive sweat. In fact, we were quite impressed by the cooling experience we had with these sheets. In addition to the ultra-lightweight feel, the fitted sheet was tight around the mattress, yet did not trap the heat.
We believe that the lightweight construction and thin cotton do not retail heat. In which case, the Brooklinen sheets are quite breathable if you tend to sleep warm.
Overall feel, cooling, and design
Overall, we extremely liked how the sheets became softer after wash, and in fact, we would recommend washing them before ever using them. Don't worry, they still have that crisp feel (as far as the percale option), yet they are softer and softer as you use them, amazing right? So it's all about that nice balanced feel of crisp and soft.
Of the positives, is that the fitted sheet can fit mattresses with a depth of up to 15 inches. It has an elastic band around the bottom designed for a snug fit. The pillowcases feature an envelope style design, which means that once the pillowcase slides in, it should remain inside the case due to the envelope closing.
Together with the cool, lightweight texture, strong build and quality construction and stylish design (great variety of colors and patterns to choose from), which we appreciate in a bedding company, there is not much negative to point out really about our experience with these Brooklinen sheets!
Value for money
Sometimes you don't know what price to expect with sheets, so it's kind of difficult to assess what is actually a great bargain. There are cheaper sheets out there with a "similar" thread count and on the contrary other big name brands for far more at big box stores.
As far as the Brooklinen Classic Core Sheet Set (King-sized) reviewed here, including a duvet cover, the price looks reasonable to our opinion. The company can afford to offer this price tag since they follow the direct to consumer model, cutting out the middleman. The consumer ultimately benefits and saves, which is of the highest value and raises the company's reputation in the market.
Shipping and unpacking
Brooklinen comes in a nice designed packaging which invites you to open it. Tucked in a tote bag which is really a nice touch. Overall, the designers at Brooklinen obviously put considerable thought in the first impression.
And while the quality of the sheets matters the most, seeing this attractive box, makes you want to open your new sheets right away!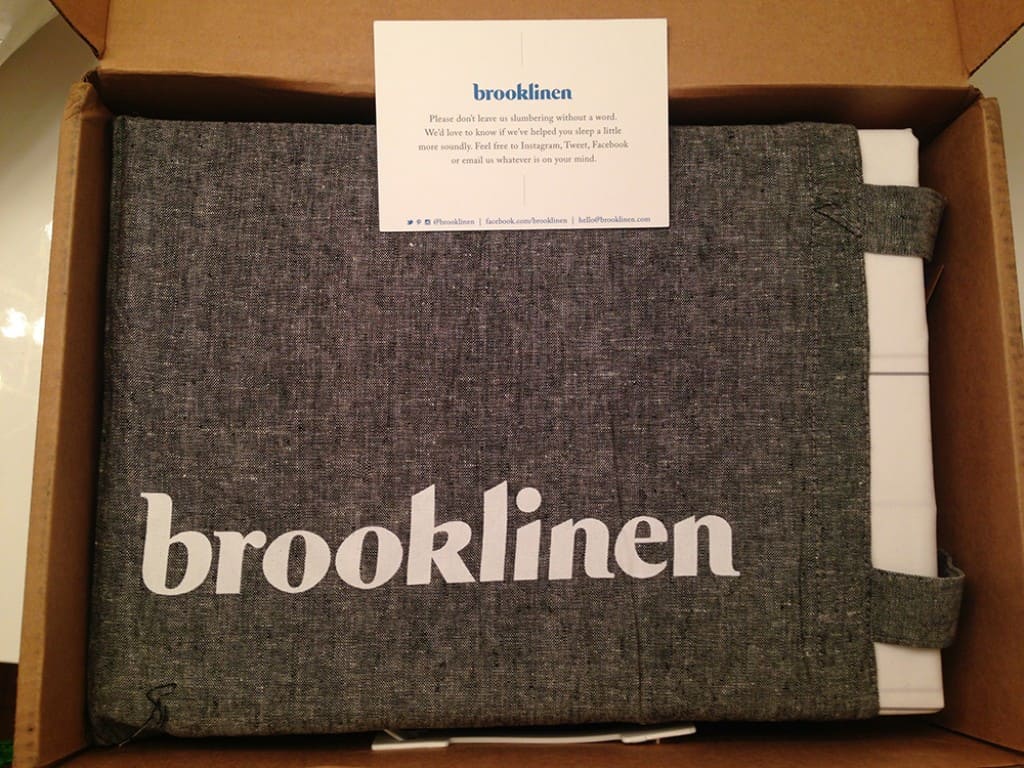 Final verdict
There are really not many negatives with Brooklinen sheets. They have overall a great feel and considering the price, it seems compelling to buy them! Among the many highlights is their strong build and durability, not to mention how they are designed to soften up following each wash and dry cycle. Overall, we fancy their lightweight feel and breathable fabric, which does not stick and keeps you comfortable while you sleep.
Some things to keep in mind:
From what our tests showed, the Brooklinen sheets can fit up to a 15'' mattress!
The sheets become more and softer after washing them, probably get their permanent state after 5-6 washes.
The duvet cover which we tried has small buttons which made it difficult to find, yet this meant they weren't visible, which I guess is also the reason why they made them like that.
The pillowcases have a great envelope design which means they stay in place.
Sleepers who will like the Brooklinen sheets
Want 100% cotton sheets– If you prefer all cotton sheets, then the Brooklinen is definitely your go=to choice. The amazing feel, lightweight texture, and a soft feel that increases as you wash them.
Want cotton + lightweight– The delicate touch and lightweight structure, although being purely cotton sheets, makes the Brooklinen irresistible. Plus, you will not feel hot like with other dense and thick cotton sheets.
Prefer modern design with options – Brooklinen's sheets come in a variety of colors and designs. Whether you are looking for something to match with a particular room or simply prefer a modern pattern, Brooklinen won't disappoint.
Want a soft, earthy touch –with 300 thread count, these sheets can offer the softness which other traditional cotton sheets cannot.