Level Sleep was designed in response to the growing problem of chronic back pain that causes a high rate of disability worldwide.  Ten years of sleep research went into developing a mattress that reduces back pain and morning achiness.
When they developed the Level Sleep mattress, they approached it from multiple angles including:
Providing support for the lumbar area (your torso)
Alleviating pressure points in the hips and shoulder areas
Reducing motion transfer because being woken by a partner or pet can disrupt the quality of your sleep
Technology that will help the mattress sleep cool
Support that increases comfort so that you toss and turn less
Once the mattress was developed, they used science to test how well they achieved their goals. In clinical trials, adult participants of all ages experienced a combined reduction in stiffness, tossing and turning, and length of time to fall asleep as well as increases in sleep satisfaction.
60% increase in sleep satisfaction
34% less tossing and turning
56% less time to fall asleep
54% reduction in stiffness
Sleepers also reported feeling more energy after sleeping on the Level Sleep mattress
The TriSupport® is designed to provide a healthy, comfortable sleep.
It is built without harmful PBDEs, TDCPPs, mercury, lead, or ozone depleters. The foams are hypoallergenic and certified by CertiPUR-US to be pure. To maintain the health of your mattress, the cover is removable and washable.
Let's look at the nuts and bolts of the mattress now. Well, there aren't any nuts and bolts, but we'll talk about motion transfer, comfort,
Level Sleep Mattress—Who does it suit well?
The value of the mattress to an individual will vary. For someone who suffers from back pain, the mattress may be priceless because of its ability to restore more function into their day and better sleep into their nights. For someone who doesn't have back issues and already sleeps well, the value is preventative.
If we had the ability to look into the future and see that a specific individual was one of the 20% of Americans who will suffer from back pain this year, we would be able to offer a better idea of the value to that individual. Across their lives, 80% of Americans experience back pain at some point so it is likely that the mattress would be highly beneficial as both a preventative and restorative way to address the health of their back. Among working professionals, once it occurs, back pain has an 85% likelihood of reoccurring during the next year.
This mattress will be more beneficial to lighter and medium weight individuals. For heavier sleepers, over about 230 pounds, some of the benefits are lost because their shoulders or hips can sink in to the bottom layer. The weight at which the mattress loses some of the comfort it provides for stomach sleepers might be lower for individuals who carry their weight in their stomach and higher for those who carry it in their hips and thighs.
The good thing is that you can try the mattress and see if it works for you without risk.
Back pain is the largest cause of disability worldwide. Given the evidence-based construction of Level Sleep and its proven ability to reduce pain and improve sleep, it suits individuals who experience back pain very well. Many doctors and chiropractors not only recommend Level Sleep to their patients, but they also sleep on it themselves.
In addition to helping with back pain, there is almost no motion transfer so couples would benefit from a better night's sleep because they won't be disturbed when their partner gets in or out of bed.
Level sleep is best suited to light and medium weight back and side sleepers.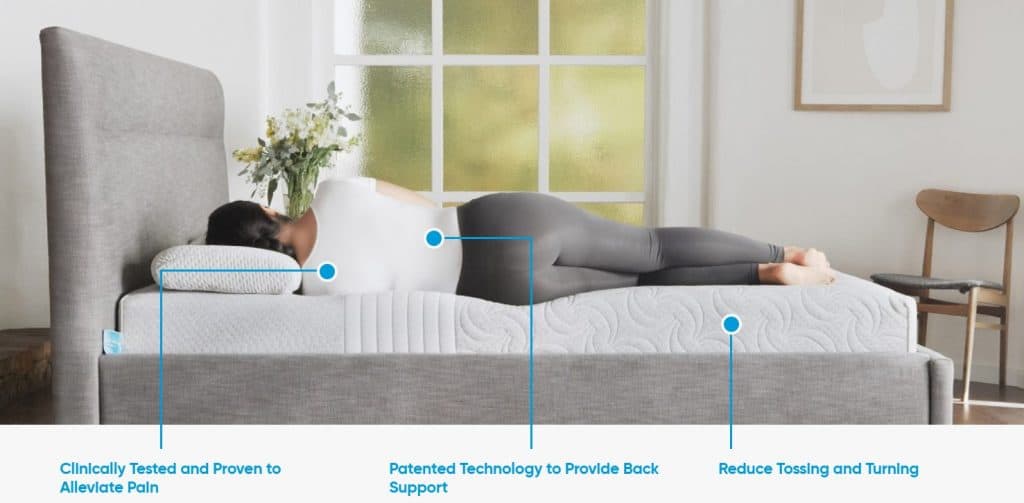 Level Sleep Mattress—Who it doesn't suit?
The Level Sleep isn't well suited to heavier individuals. With 3" of soft foam on top of 7" of core foam, heavier bodies will sink in to the firmer foam in the core area which can cause pressure points. Stomach sleepers who are light or medium weight may enjoy this mattress but heavier individuals, especially those who carry most of their weight in the stomach, may want to look for an alternative.
Researchers recommend that humans sleep on their side or back. If you are a stomach sleeper with back problems, this bed might be a good reason to transition yourself to being a side sleeper as recommended by the Cleveland Clinic.
With the higher price point of this mattress and the LEVELfirm™ section's width, it may not be suitable for children or individuals whose torso isn't long enough for them to sleep with their shoulders on the LEVELsoft™ section and their hips on the LEVELmedium™ section. If you have a child with back issues, it might be worth giving it a try.
While the price makes the mattress a stretch for those with a tight budget, if back pain is causing work loss, it could quickly pay for itself, if it improved back pain enough that less work was lost due to back issues. Back pain is a common reason for taking sick leave. Each person will have to evaluate the cost versus personal benefit based on their unique situation. There are certainly more expensive mattresses that are not backed by research that proves they relieve pain and stiffness.
If you like a lot of bounce during intimacy, you may prefer latex or innerspring mattresses.
Structure of Level Sleep
Level Sleep is structured to provide the support your body needs where it needs it. It's scientifically developed TriSupport® system is softer in the shoulder area so your shoulder can sink into the mattress. This is especially beneficial for side sleepers because it eliminates the pressure point in the shoulder area.

The torso (lumbar area) is where it provides the most support, coming in at about an 8 out of 10 with ten being the firmest. The firmness level for your hips is between the level for your back and shoulders, coming in at about 7 – 7.5. It will feel firmer to larger individuals because they can sink down to the core support level.
All three levels are supported by a strong core layer of 7" foam. The upper layer is composed of three distinct areas with different firmness levels based on how much support or contouring is best for the body. The LEVELsoft™ area is in the shoulder, neck, and head area. Shoulders are a pressure point, especially for side sleepers. The softness of the foam in this area allows the shoulders to sink in to eliminate the pressure points that can cause pain and stiffness.
The LEVELmedium™ area is where your hips, legs, and feet rest. Like the LEVELsoft™ area, this section is designed to alleviate pressure points in the hips by allowing them to sink into the mattress.
The LEVELfirm™ section supports the torso (lumbar area) of the body, keeping it higher to facilitate the natural curvature of the spine. Researchers recommend that side sleepers place a pillow under this area to provide support. The Level Sleep mattress provides this support without the need to insert a pillow between your body and the mattress.
The cover of the mattress is removable and washable which is a great feature. Every mattress should provide the ability to wash the cover because life happens. Under the cover, the top levels are 3" deep resting on a 7" High-Resilience base layer that provides durability for the mattress.

The materials used to construct the mattress are selected with both health and eco-conscious factors in mind. The foam is Certipur-US® certified. You wouldn't want to buy a foam mattress that doesn't have CertiPUR-US® certification. You won't find any harmful mercury, lead, ozone depleters, PBDEs, or TDCPPs in your Level Sleep mattress so you can rest easy knowing the mattress isn't harming your health or the environment.
Level Sleep—How Does It Sleep?
Excellent!
Level Sleep improved sleep satisfaction by 60% in clinical trials. Factored into the 60% increased satisfaction rating are a 56% reduction in how much time it took participants in clinical trials to fall asleep, a 34% reduction in tossing and turning, and a 54% reduction in morning stiffness.
The body has to be supported so the muscles can relax. When the muscles are relaxed, we fall asleep faster. The decreased amount of time to get to sleep is predictable when a mattress supports the body and Level Sleep achieves that goal.
Once you fall asleep, Level Sleep helps you stay asleep. In addition to supporting your body well, the mattress isolates movement so your sleeping partner or pets won't wake you up when they move around or get into or out of bed. This is great for our relationships, too. When we don't get enough sleep, we tend to be grumpy. If your sleeping partner was waking you up every time they got up, you will appreciate them more when you can sleep through their movements.
Sleeping hot is another factor that wakes people up during the night. The mattress was designed with a cool cotton blend cover that helps you sleep cool on top of open-cell foam in the performance and core levels. This mattress doesn't use the closed-cell foams that are associated with sleeping hot. Because air flow occurs, you won't wake up because you're too hot.
Everything you might want from a mattress is achieved by Level Sleep. There is nothing better than waking up after a good night's sleep in a body that feels good. If you haven't had that experience in a while, you owe it to yourself to try Level Sleep. Everyone deserves a good night's sleep. Level Sleep helps you rest well so you're ready fofr whatever the new day brings.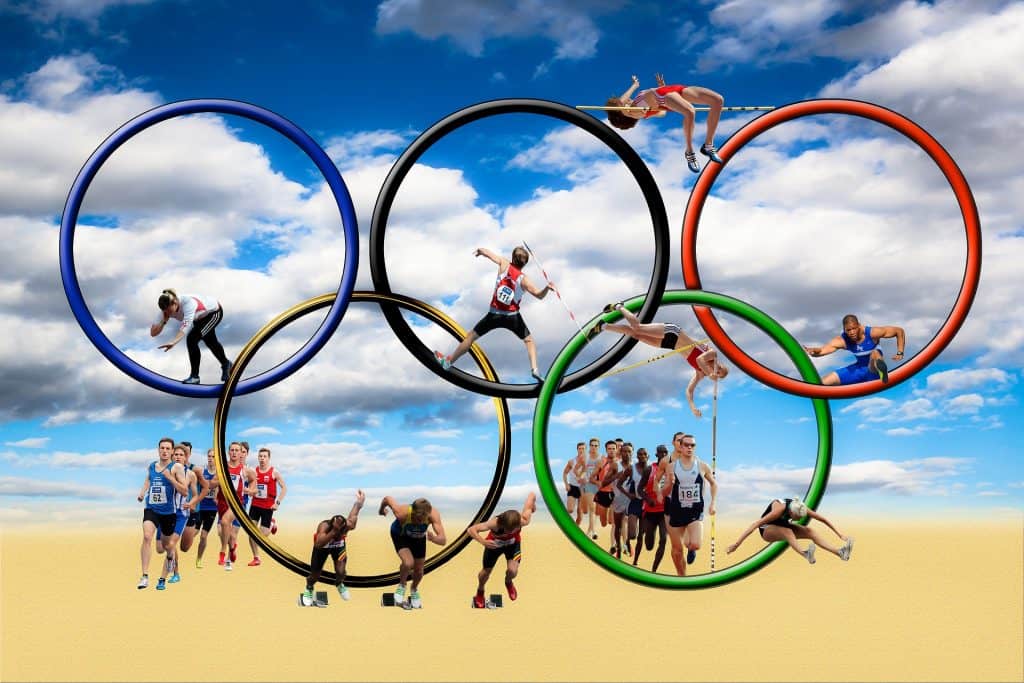 Price (Coupon) and Free Shipping
Shipping is always free to the continental United States and even return shipping is free.
Size
Price
          Dimensions

(Width x Length x Depth)

Twin
$  599
39" x 75" x 10"
Twin XL
$  699
39" x 80" x 10"
Full
$  899
54" x 75" x 10"
Queen
$  999
50" x 80" x 10"
King
$1,199
76" x 80" x 10"
California King
$1,199
72" x 84" x 10"
Warranty, Trial, and Returns
The manufacturer stands behind the research and quality they put in this mattress by providing a risk-free 365-day sleep trial. While you can't try Level Sleep in a store, you can sleep on it for almost a year in your own home before you make a final decision about whether it meets your sleep needs. That demonstrates their confidence in the product they offer.
Unlike mattress stores that have a restocking fee and other hidden charges if you attempt to exercise their sleep trial option, Level Sleep pays free shipping and returns with no hidden costs. They don't stop there. In addition to the very generous sleep trial, they provide a Lifetime (Forever Warranty) for as long as you own the mattress.
If you are looking for a mattress to ease your back pain or help you avoid being one of the 20% of Americans who will experience back pain issues this year, you have nothing to lose and a good night's sleep to gain.

The Wrap Up
Higher priced mattresses typically have points subtracted due to a lack of affordability but there are some things that no one can put a price on and the quality of a good night's rest and reductions in pain are two near the top of that list. If you are dealing with back pain, the price is a much lower consideration than pain relief.
Also, because of the scientific evidence backing the health benefits of this mattress, you may be able to use your Health Savings Account (HSA) or Flexible Spending Account (FSA) to purchase Level Sleep® products. That means you'd be purchasing them with pre-tax dollars which effectively reduces the cost to you. If you pay 20% of your income in Federal and state taxes, using your HSA or FSA to purchase the mattress means you're spending only .80¢ on the dollar to buy the mattress or pillow. For example, at a 20% combined Federal and State tax rate, the comparison cost you should use for the $1,299 queen would be $1,039. That's a significant difference that brings the equivalent cost down in a meaningful way.
Level Sleep provides sample letters your health care provider can write to your HAS or FSA to approve using the account to buy the mattress.
I'm impressed by the research that went into this mattress and the clinical trials that demonstrate how well it works in clinical trials. Add the year-long sleep trial that allows you to try it in your own home to see how well it works for you and the Level Sleep becomes a strong contender for anyone dealing with back pain, shoulder or hip pain, morning achiness, or frequent restless nights' sleep. Restlessness (and back pain, for that matter) can have physical and psychological origins so you should explore both solutions.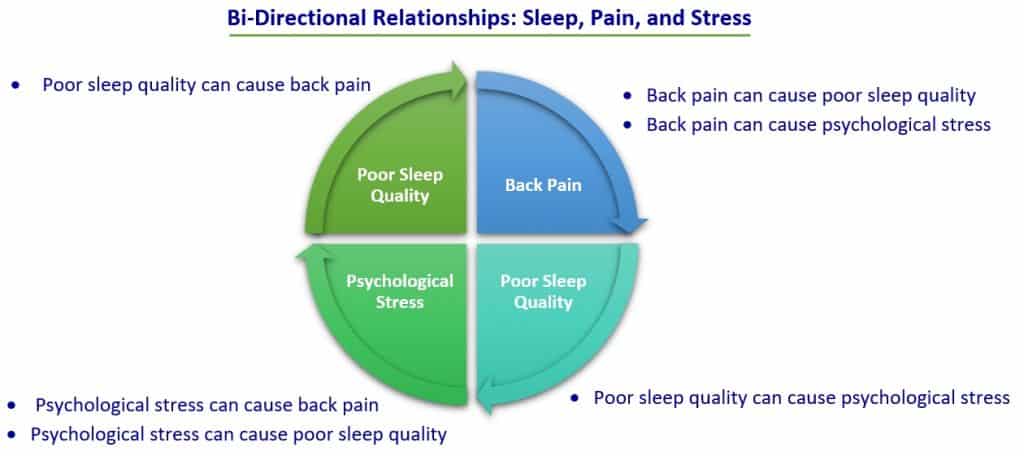 Stress, pain, and poor sleep quality can create a negative spiral that acts like a merry-go-round that is moving too fast to get off. The only way to slow it down is to reduce its influence. Reducing pain can help you sleep better, which will improve pain and psychological stress.
Level Sleep will reduce the amount of pain you feel, or you can send it back and get a full refund during the first year. That's a heck of a guarantee.