Attention: This Scholarship is no longer available, please don't apply

Are you a student who happens to have a natural talent in writing? Enjoy blogging or research on topics like mattresses, pillows and educational posts related to sleep?
Our GETBESTMATTRESS $1,000 SCHOLARSHIP PROGRAM is the right place to take your experience to the next level and create a portfolio for future reference.
Winner Announcement – Congratulations to the 2018 winner, Taylor Longmire! See the essay and infographic she submitted here. Thank you all who submitted as well. We will follow up with details on next year's scholarship later this year.
OUR MISSION
Getbestmattress.com is an unbiased mattress review site. While we do not sell mattresses directly, we do have affiliations and offer discounts on several products. Above all, our concern is to provide with accurate reviews and ratings on the best mattress for your needs, building on our many years of expertise.
AIM OF THE SCHOLARSHIP
The purpose of this scholarship is to identify and encourage outstanding undergraduate or postgraduate students who have the passion and ability to research and write at an exceptional level.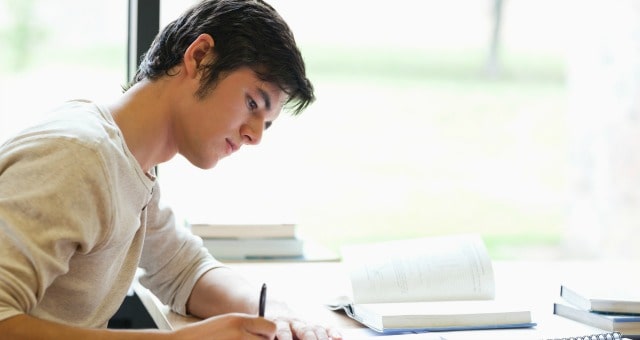 IMPORTANT DETAILS:
Scholarship Amount: $1,000
Application Deadline: Nov 18th, 2018
ELIGIBILITY REQUIREMENTS
To be eligible for this scholarship, the student must meet the following criteria:
Be a current high school (or home-schooled) senior in United States OR a current college student already studying at an accredited U.S. post-secondary institution;
Anticipating completion of high school diploma at the time of application or be already in possession of a high school diploma / GED
Planning to or already pursuing a degree at an accredited U.S. post-secondary institution
Hold a minimum 3.00 GPA at the time of application
HOW TO APPLY
Provide with a well-written and thoroughly researched article of approximately 750-1500 words on the following recommended subjects:
What are some of the factors influencing sleeping experience?
How can we improve our sleep? What are some innovative strategies to adopt?
What is your favorite type of mattress? Memory foam, innerspring, latex or hybrid and why.
You can still feel free to write on any topic relevant to sleep, mattress or bedroom.
Bonus: Do consider enriching your article or submission with creative videos or infographics (like the one on our homepage ). Although not mandatory, it helps to show you are capable of producing such creative outputs.
2. Prepare a doc or PDF format file with the articles written. Don't forget to include the following details:
Personal details (Full Name, Email, Age, Gender, Valid Phone Number & Address, Postal Code)
School/College/University Name
Area of Study
Proof that you are a student of the institution (confirmation letter)
NOTICE: By submitting your article, you are giving us permission to use it either for promotion and marketing purposes.
3. Attach and email us all relevant information at [email protected].
Do not hesitate to contact us via email at any point if you have any further questions.
We look forward to your applications and joining our team.
FREQUENTLY ASKED QUESTIONS
When is the application deadline?
The deadline for entry is Nov 18th, 2018 11:59 pm PST.
When will the scholarship fund be available?
The fund will be available for the 2018-2019 school year.
Is this scholarship renewable?
No, the scholarship is for a single semester. Our intention is to release a new round of scholarships each year. You may re-apply each year.
How many scholarships are available? And what is the amount offered?
One (1) scholarship is available for $1,000.
How is a winner determined?
The winning submission will be the applicant who meets or exceeds the eligibility requirements.
When will the winner be selected? How will they be notified?
A winner will be selected on Dec 18, 2018. Getbestmattress.com will notify the winner by email. In the event that the winner does not respond within 7 days of the initial contact attempt, a new winner will be selected among the existing applicants.
How will the scholarship be paid?
We can only pay you through Paypal.
How do I know many students already applied for the scholarship?
There will be an update available every month under "TOTAL SUBMISSIONS BY NOW".
How can I find out the result of the application process?
A public announcement on this page will inform interested applicants of the winner, including his/her name, school and article or videos.