If you are expectant, or your child has finally arrived, then making essential preparations for the child's comfort is a priority. The first thing to consider is finding an appropriate crib that will keep your child restful for hours. The market is full of multiple crib options and picking the right one is vital. Among several other brands on the market, you can choose to invest in a breathable crib mattress for enhanced comfort and rest.
What Is A Breathable Crib Mattress?
A breathable mattress for adults boasts features such as temperature regulation, convenient airflow, comfort, and peaceful resting. When it comes to a breathable crib mattress, it means that your baby can breathe comfortably. In other words, with a breathable crib mattress, you will not have to worry about how your baby sleeps through the night. It guarantees that even when your baby sleeps with his/her noses smashed down on the mattress, the baby will still breathe effortlessly.
These mattresses are air permeable. Your young one will get enough air supply even if they find themselves sleeping on their tummy with noses locked down.
Is Foam Or Coil Mattress Better For Baby?
Choosing foam or coil mattress for your child's crib can be a daunting adventure. Both mattresses have their strengths and weakness when compared together. Additionally, when it comes to selecting which is better will depend on the expectations you have. For instance, if you are looking for a mattress that your newborn will use through toddler years, your best option for this could be a coil mattress. However, if you want something more versatile and comfortable, then foam mattress can be the best option. To help you make the right decision and pick one that will work best for you, check out what each mattress offers.
Foam Mattresses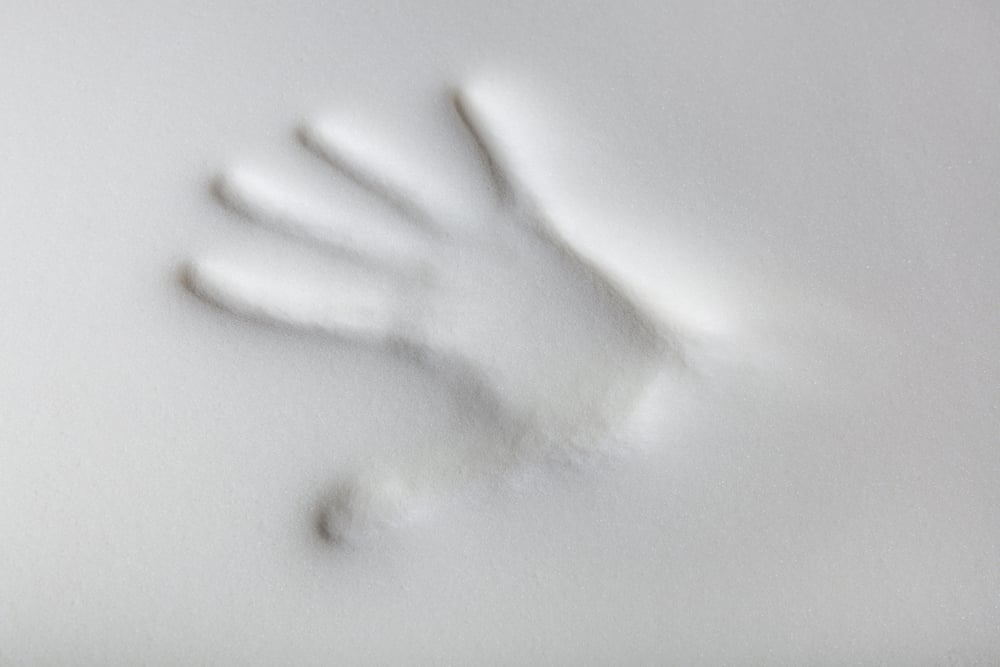 These mattresses come in different varieties depending on your type of bed and other specifications. There is the regular block foam, organic foam, and gel and memory foam. Compared to the coil mattresses, foam mattresses are cheap, and they make an excellent investment for people working on a budget. However, when you invest in foam mattresses and get the right quality, it may as well be costly. Depending on the type of foam you get, they can as well be durable, and there are chances you will enjoy their services for quite some time.
Coil Mattresses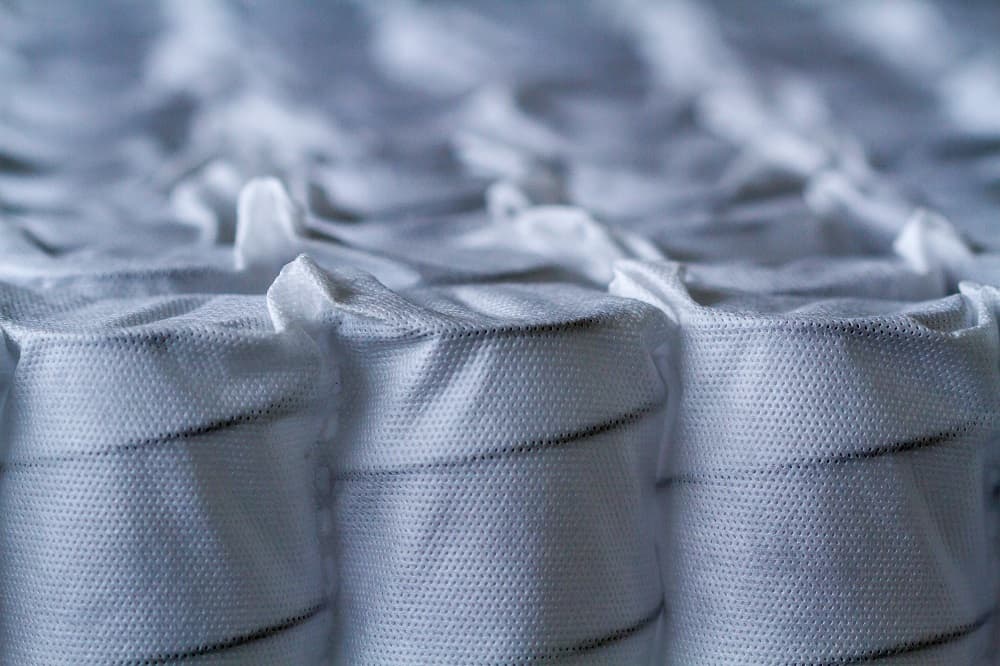 On the other hand, coil mattresses are almost the opposite of a foam mattress. They are expensive and extemporary heavy. When you choose this, durability becomes automatic, and you are sure that your newborn will not exhaust the mattress even at the toddler stage. Due to the innerspring on the mattress, it offers better support and guarantees your peaceful newborn rest. The only drawback with this mattress is that it is expensive and when not covered well, the innerspring can impose danger.
Are Breathable Mattresses Safe?
The infant deaths are increasing each day, and parents are finding it tough to deal with the issue. When infants are aged between 4-6 months, they learn to roll to their bellies while they are sleeping. Some of them often smash their faces on the mattress while in their deep sleep. For a parent, this is risky, and the outcome might not be as friendly. Babies can be in danger through several things, but you don't have to be worried when your young one is sleeping.
Breathable mattresses are safe, and they might help you minimize the risks of infant deaths. However, most mattress manufacturers don't have any scientific proof that their mattresses are what you need to keep your infants safe. On the other hand, breathable mattresses are safe for infant and toddlers use than other regular mattresses. The breathable ability allows babies to receive enough supply of free air even when their faces are locked down on the mattress.
Do Breathable Crib Mattresses Work?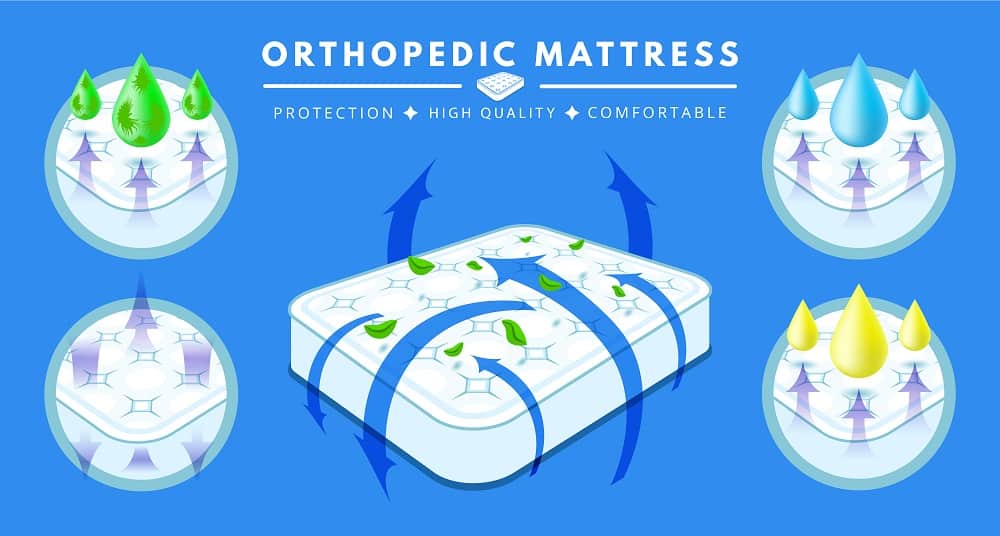 Back sleeping is the safest sleeping position that every parent should encourage his or her babies to use. Although there are times when your baby will not cooperate and still choose to roll over to their tummy regardless of how much you try, don't give up on them yet. Apart from the dangers of suffocating, babies are at risk of breathing their exhaled carbon dioxide while sleeping with their faces down.
Everyone wants the best for their babies, and that is why it is easy to trust what crib mattress manufacturers say. However, it is also essential to trust some scientific evidence about the product before placing your order.
The body often regulates its temperatures to ensure you are not overheating or experiencing cold. However, when you are sleeping, your body is less effective, and it misses on regulating temperatures constantly. Hence, you might find yourself excessively sweating. The same applies to babies, too, and it even causes them to lose sleep.
However, when you sleep on breathable mattresses, it promotes airflow hence wick heat away and keeps you cool. The crib is also designed with the ability to absorb moisture due to easy air circulation. In return, it prevents the formation of puddles and let's water dry faster, hence allowing you to sleep and rest.
The Importance of Using a Breathable Crib Mattress Cover
Just as the inner layer of the mattress is essential, so is the cover. It guarantees to enhance your comfort and minimizes most untold risks while you are sleeping. Most breathable mattresses are not designed with waterproof material. Therefore, when urine, water, and other fluids spill on the crib, they may promote puddle forming. However, with a cover on, this should not be your fear.
Additionally, the breathable mattress allows air to flow through for easy breathing while sleeping. The same way dust mites may penetrate through the mattress and impose risks. Although there are hypoallergenic mattresses, a cover guarantees maximum safety all night.
10 Best Breathable Crib Mattress 2022
Sealy Soybean Foam-Core Mattress
The Sealy Soybean Foam-Core Mattress was created in the USA for toddlers between 0 and 5 years. This mattress can accommodate up to 60 pounds without forming a depression.
Each mattress is made of high-quality soy-based foam core, which improves durability. Again, the bed only uses renewable resources, thereby keeping the world safe. The soybean foam-core is lightweight, allowing you to move it with ease when you are changing the toddler's beddings. The cover on the mattress is waterproof, in case your child wets the bed. This pearl-embossed cover can be wiped clean when it gets dirty. Its lock-stitched binding ensures that no leak gets into the layers of the mattress.
On top of the mattress is a cotton wrap that ensures your toddler sleeps comfortably at night. It offers enough cushioning while still ensuring your baby is well supported.
Pros
Great price-quality ratio
Fits most cribs perfectly
Sinks a little but very supportive
Cons
It is a little noisy when your baby turns and tosses
My First Mattress Crib Mattress
My first Mattress Crib mattress is made of a memory foam core. It feels firm but still sinks a little to make the toddler comfortable when sleeping. The bed, which is made to fit all standard cribs, comes with a machine washable cover that helps you prevent the build-up of mold and bacteria.
Each mattress is relatively thin and light, making it just perfect when you need to change beddings on your toddler's crib. While it comes with a sharp memory foam smell, the smell clears within the first few days of airing the mattress. The cover, which is made of soft polyester material, unzips with ease for easy cleaning.
Pros
Generous 10-year warranty
Features a removable waterproof cover
Feels soft but offers enough support
Great price for its quality
Cons
Come with a sharp memory foam chemical smell that lasts a few days
Safety 1st Heavenly Dreams Crib Mattress
Safety First is a mattress manufacturer that is famous for its yellow "BABY ON BOARD" sign. Since they created that sign in the 80s, the company has created multiple home and baby safety products, the Heavenly Dreams being one of them. The Heavenly Dreams White crib mattress is made of a thermos-bonded core that offers excellent support but still feels comfortable.
Each mattress is accompanied by a 10-year warranty to guarantee its durability. It is lightweight so you can flip it how you want when changing beddings. The mattress is covered with a 100-per cent vinyl cover that is waterproof and can be wiped clean any time.
To keep your child safe, the Heavenly Dreams mattress is not created with flame retardant chemicals to ensure your child sleeps without inhaling any chemicals. The mattress can accommodate toddlers up to 50 pounds. Again, it is designed to fit in all standard cribs. If you are looking for a mattress that has won the Women's Choice Award, this is it.
Pros
Relatively inexpensive
The mattress looks and feels great for your toddler
Sports a waterproof cover that doesn't make much noise when the child tosses
Award-winning breathable crib mattress
Cons
The mattress might feel a little firm for light toddlers, but this does not interfere with its performance
Dream On Me Crib Bed Mattress
This Dream On Me mattress is designed to ensure the safety and comfort of your baby. Each mattress is thoroughly tested for chemicals and flammability. As such, you are assured they are free of lead and phthalates. The mattress comes with a limited 10-year warranty as a guarantee of quality.
You can pick between foam-based and spring coil-based mattresses from Dream On Me. Each mattress will feature perimeter border wires that ensure they do not sag. It also has airflow pockets that facilitate airflow to keep the mattress fresh at all times.
Some of the features that make this mattress significant include hypoallergenic components, waterproof components, airflow systems, and insulation. With these features, you can keep the mattress sparkling clean at all times. Its laminated cover is not only waterproof but also stain-resistant to keep off mold, mildew, and putrid odors. Even better, the edges are lock stitch bound to ensure no leaks seep into the core. If you do not like your mattress within 30 days of purchase, you can return it for a refund.
Pros
The generous 10-year limited warranty
Comfortable but supportive of your toddler
Fits into all standard cribs
The top surface feels soft and smooth thanks to its high-quality cover
Cons
Sinks where the baby lies
Colgate Eco Classic III Breathable Crib Mattress
This mattress was designed to accommodate your baby and keep them comfortable. As the baby grows into a toddler, the dual firmness feature of this mattress allows you to flip it to accommodate the toddler. The infant will sleep on the firm side of the mattress, which facilitates muscle and bone development, while the toddler sleeps on the less firm side of the mattress.
The mattress is designed to fit snug into all standard cribs. Its 6-inch thickness ensures that sheets and other beddings fit the bed snugly. Each mattress has an organic cotton cover, which is waterproof and certified to offer your baby or toddler a comfortable sleep. Even better, the mattress features food-grade waterproof backing on its cover. Each mattress is made of breathable memory foam to keep the mattress fresh.
If you need a mattress that feels soft but still offers enough support for your baby or toddler, this might be the right choice. Again, it looks great with its square corners and its inverted seam design, which allow it a snug fit.
Pros
Dual firmness ideal for infants and toddlers
The 6-inch thickness makes it hold beddings snugly
Features and ultra-soft organic certified cover
Fits snugly in all standard cribs
Cons
Newton Wovenaire Crib Mattress
Newton created one of the first breathable and washable crib mattresses. As such, you are assured that this mattress will be safe for your child at all times. The mattress is made of a patented Wovenaire material that is 90 per-cent air to keep the mattress breathable and fresh. This core is covered by a three-dimensional spacer material that is also breathable. To keep it even fresher, the mattress does not have any polyurethane foam, metal springs, glue, or adhesive, making it hypoallergenic and non-toxic.
The Breathe-Through technology used to make this mattress ensures that your baby or toddler is safe from suffocation and CO2 rebreathing when they are tossing at night. This technology facilitates the free flow of air at all times. It is also temperature regulating and will keep your baby or toddler dry, especially their backs, for a comfortable night. Every material that makes this mattress is 100 per-cent recyclable.
The mattress feels soft and comfortable but still offers excellent support to your infant or toddler. Each mattress is designed to fit into all standard cribs snugly. Again, the mattresses are lightweight for easy bedding swaps.
Pros
Lightweight and hence easy to change beddings
Acutely breathable – regulates temperature and wicks away sweat
Fits snugly into standard cribs
Made of 100 per-cent recyclable materials
Cons
Moonlight Slumber Dual-Sleep Surface Breathable Crib Mattress
The Moonlight Slumber Dual-Sleep mattress was designed for both infants and toddlers. Its dual-sided system offers ideal firmness for infants and toddlers. The extra firm side is made of plant-based foam and is great for infants. The soft and plush foam side is excellent for toddlers. According to the manufacturer, all foam on the mattress is third party tested to guarantee durability and safety.
On the mattress is a medical-grade stretch knit fabric, which feels plush on the skin. This fabric is durable, water-resistant, and free of odors. The seams on the mattress are SafeSewn to ensure that bedbugs and dust mite do not find their way into the mattress core. Even safer, the mattress features a woven fire barrier instead of using fire-resistant chemicals.
To ensure the infant or toddler does not wet the mattress; Moonlight Slumber used a water-resistant hypoallergenic cover that you can easily clean with a damp cloth. The mattress is treated to keep it fresh and protect it from bacteria and allergens. It is also free of phthalates, lead, and PVC.
Pros
Fits all standard cribs snugly
Features all-natural high-quality materials for safety and durability
Firm and durable mattress for infants and toddlers
Ultra-lightweight for easy change of beddings
Cons
The mattress feels firm even on the toddler side.
Greenbuds Primrose 2-In-1 Breathable Crib Mattress
The Greenbuds Primrose 2-In-1 Breathable Crib Mattress was designed for the safety and comfort of infants and toddlers. Its two-sided sleep system ensures that infants have the right firmness to keep them comfortable all night while toddlers have the right cushioning for comfort.
The inner core of this mattress is 3-inch all-natural coconut coir, which offers enough firmness to support infants. There is a 1-inch all-natural latex layer on the other side of the coconut coir, which conforms to the shape of your toddler to keep them comfortable all night. Both these layers are covered in a malleable cotton quilted cover that you can easily remove and wash. This organic cotton quilted cover is made with superior weave technology that ensures it remains water-resistant at all times. The coconut coir ensures that bed bugs and dust mites stay away from the mattress core for uninterrupted sleep.
With all the materials being natural, the mattress is hypoallergenic and free of any chemicals. The layers are highly breathable to keep your baby dry and fresh all night.
Pros
The generous 10-year limited warranty
Does not have any toxic chemicals thanks to all-natural components
Fits snugly into all standard cribs
Cons
The mattress feels relatively heavy when changing beddings
Sealy OptiCool 2-Stage Breathable Crib Mattress
This mattress features Sealy's innovative soybean gel memory foam core to offer enough support and comfort to your infant and toddler. Its two-stage design features a firm infant side and a softer toddler side. As your baby grows, you only need to flip the mattress.
The core is firm but lightweight to offer your toddler and infant spring-free luxury. The firm toddler side features soybean fresh gel memory foam, which is breathable to keep your infant fresh and dry all night. Covering the mattress is a water and allergens barrier that keeps liquids off the mattress core. Better yet, the mattress is covered in a PVC-free cotton cover that feels soft on the baby's skin and is easy to clean.
The mattress weighs only 12 pounds making it easy to move. Again, it sports a square corner design that allows it to fit snugly into any standard crib.
Pros
Sturdy, comfortable and durable construction
Gel memory foam keeps infants and toddlers cool
The outer cover is easy to wipe
Cons
The mattress might feel extra firm the first few weeks of use
Lullaby Earth Breeze 2-Stage Breathable Crib Mattress
Lullaby Earth Made this mattress to offer optimal breathability to toddlers and infants. The mattress, therefore, features a breathable mesh that allows enough airflow to keep your infant comfortable. This 3D mesh surface ensures there is 360 degrees of air around your baby. Your baby will be safe and comfortable all night. Even better, you can remove the breathable surface layer and wash it in your machine. Not only is the mattress cover waterproof but the mattress layers too. This double waterproofing ensures that you can use your mattress core alone when cleaning the cover.
Every mattress is designed safely with no flame-retardants, no polyurethane foam, no vinyl or PVC, and no toxic chemicals anywhere on the mattresses. You are offered a lifetime limited warranty on the mattress as a guarantee of durability. The mattress fits snugly on all standard baby cribs without leaving any gaps thanks to its square corners.
Pros
Double waterproofing ensures the mattress never gets wet
No chemicals or chemical smells to keep your baby safe
Offers the right firmness to both infants and toddlers
Features high-qualitynatural materials
Cons