The Bamboo Sheets Shop is an eco-friendly solution if you are after quality, luxury, soft and lightweight sheets with a silky feel.
There's been much positive feedback heard about Bamboo Sheets Shop, so we decided to try these sheets ourselves and here's what we have come up with.
Who will love the luxury 500 thread count sheets by Bamboo Sheets Shop:
If you prefer bamboo sheets
If you prefer satin weave
If you don't mind a thick feel
If you want to sleep on breathable sheets
If you prefer eco-friendly materials
If you like soft to touch feel which doesn't stick on your body
Who will not like the luxury 500 thread count sheets by Bamboo Sheets Shop:
If you prefer cotton sheets
If you don't fancy satin feel
If you prefer lightweight sheets
If you are on a budget
Company – Reputation
Bamboo Sheets Shop is an online marketplace which provides bedding products for individuals and businesses. These include bamboo sheets, duvet covers, linens, pillowcases, bed in a bag, and many more. The company is based in the USA and it was created by Josh Barzilay and Allan Satim.
Eager to know how these luxury sheets measure up to the contest?

Construction & Materials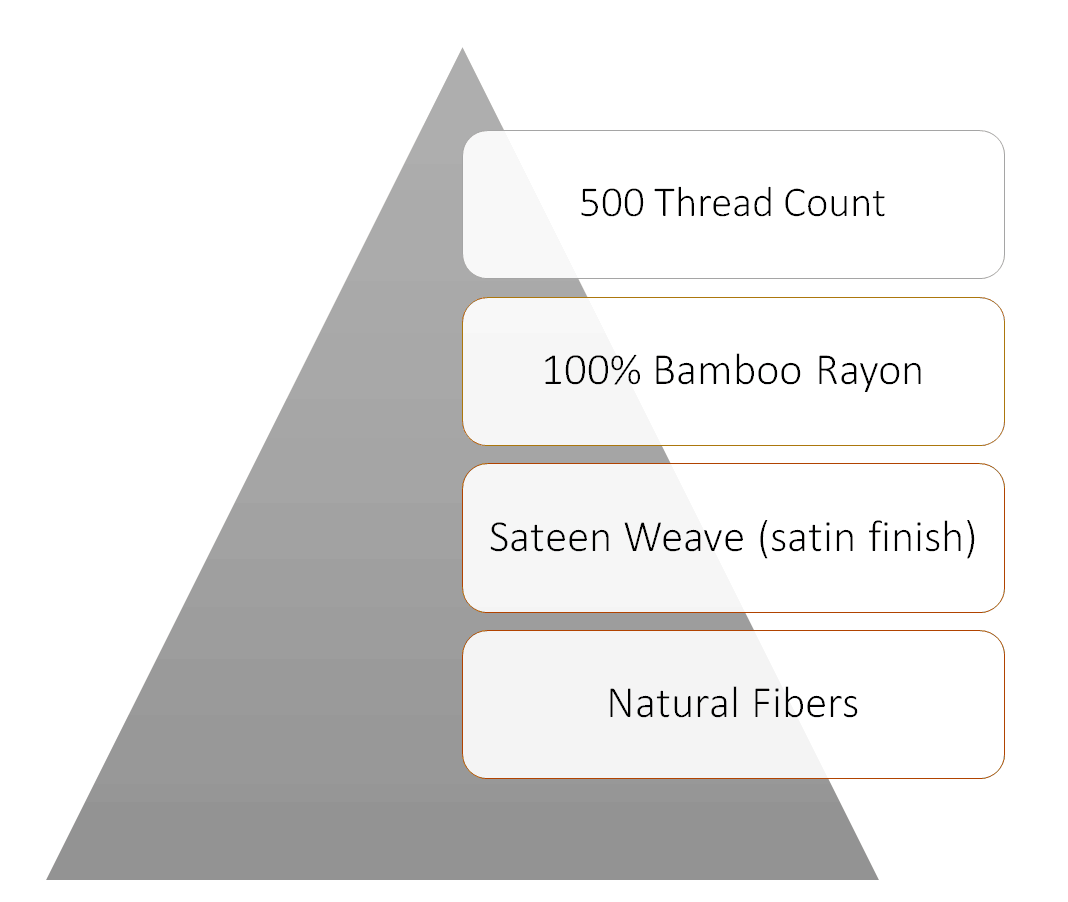 The bamboo sheets examined here have a 500 thread count and feel somewhat heavier compared to similar items we have tested.
It appears that these sheets are quite durable and resilient thanks to their sturdy build.
The Bamboo Sheets are shipped from 1 of two locations, Hallandale Beach, Florida or Montreal, Quebec free of charge via USPS and Canada Post in all 50 US states and will arrive depending on your location within 1-2 weeks. If you live in Canada, you should expect your package to arrive within 5 days via Canada post.
In case you are not pleased with your sheets or any of the other products by Bamboo Sheets Shop, it is possible to claim 100% refund as long as you don't open them and return in original packaging.
Sizes vary by color (there are 5 options to choose from) and you can decide between the following: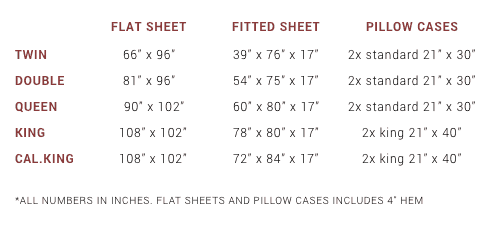 Build Quality
The overall build quality of the Bamboo is quite great. Bamboo sheets are considered eco-friendly as it is thought that they sustain some of the attributes found in the bamboo plant. These include being naturally hypoallergenic, and dust-mite resistant.
The Bamboo Sheets Shop luxury sheets reviewed here are manufactured from rayon, something which means that there are no traces of the plant left following the manufacturing process.
Whether this holds true or not, the fact is these sheets are impressively soft with their 500 thread count and have a luxurious feeling. The sateen weave is particularly good and adds a luxurious feel to these minimalistic yet beautiful sheets. It is certain that the Bamboo Sheets Shop luxury sheets will easily match any bedroom.
What we really like is how the company claims these sheets are 100% biodegradable, so there will be no trace of them left when you dispose of them. Definitely on the positives is how these sheets are OEKO-TEX Standard 100 approved.
This certification is another proof that these sheets are eco-friendly as what it means is that there are no harmful substances in the textiles.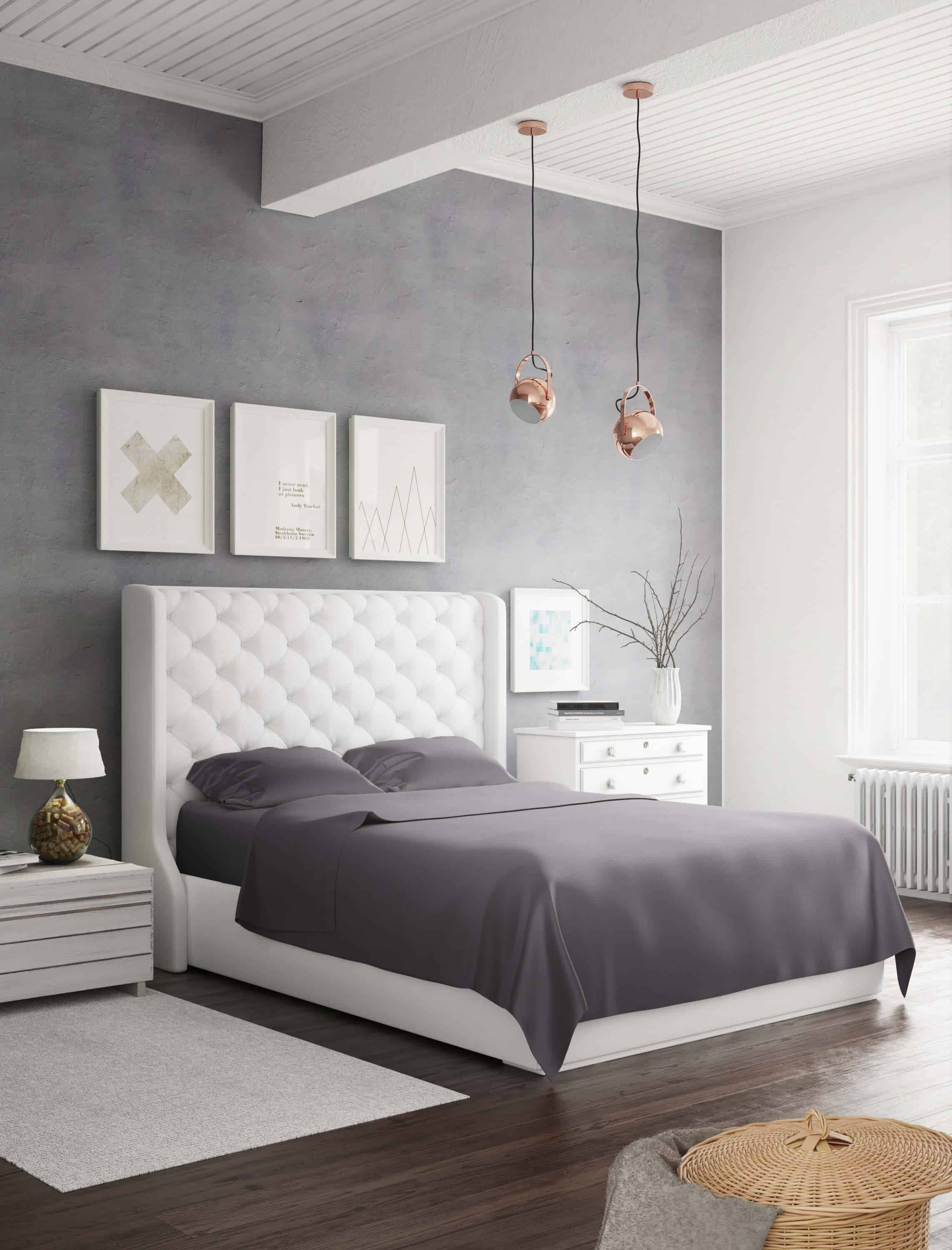 Durability
When testing sheets for durability and resilience, our concern is above all on shrinkage. It is after all not an exaggeration to say that one of the most common problems when you buy new and often expensive sheets, comes with shrinkage, even after a couple of uses only. This obviously makes your new buy not worthy and will end up in the closet rather than your bed.
You should also take notice on the threads of the sheets. You must check the stitching of the sheets inch by inch for any loose threads or threads which result from use and washing.
Finally, it is important to pay attention to the extent to which the color/dye materials used in the sheets are of high or low quality. It is easy to assess this factor, by looking for signs of color running off.
Shrinkage factor put to the test
Shrinkage is probably the number one factor to consider in terms of quality build and manufacturing of your new sheets. Consumers usually trust a brand which can ensure their sheets are of such high quality that will remain untouched and have the same size no matter how much time passes by.
Following the same procedure as with all new sheets we review, the luxury sheets by Bamboo Sheets Shop were measured upon unpacking. After washing them in cold water, we tumble dried them and measured the sheets again. Based on original and proceeding measurements, the flat sheet by Bamboo Sheets seems to have shrunk by 4.3%, and the pillowcase by 3.5%.
Overall, these are really good results and make us assume that since the first wash is the one which usually causes the most shrinking, there will not be much more shrinkage from these sheets.
Normally, any shrinkage below 5% is quite good
Damage factor put to the test
As we do for most sheets reviewed, we use them for a couple of weeks and then return to see if there are any new damages or loose threads. We are happy to say that these luxury sheets by the Bamboo Sheets Shop were looking good as new even after several uses.
Color factor put to the test
The Bamboo Sheets Shop luxury sheets are available in different colors, like Ivory, Tan, and Charcoal.
We tested the Charcoal color of their 500 thread count luxury version and were happy with the results in terms of color/dye transfer. While it is common for sheets and clothes to lose their bright colors from when they were brand new, this does not stand for all products.
In our case, the luxury sheets by Bamboo Sheet Shop appear to be made of durable, high-quality color/dye materials as after we tested them with warm water and pressed them firmly on paper towels, there were no traces of color transfer.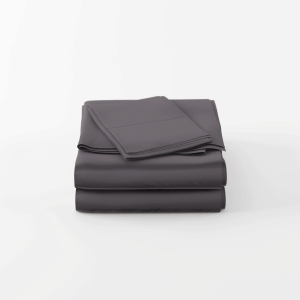 Overall feel, cooling, and design for Bamboo sheets shop
Despite it seemed that the luxury Bamboo Sheets are of thicker quality, they perform well in terms of sleeping cool. The 100% Bamboo Rayon and Natural Fibers are up to 3 times more breathable than cotton and hence you will not have any issues as they regulate temperature really well.
Overall, the impression is that you can have a restful and cool sleep in these 500-thread count luxury bamboo sheets from the Bamboo Sheets Shop. The silky soft feel, combined with their eco-friendly build and easy maintenance make for sheets you will love, as long as you don't mind wrinkles.
No trapped feeling whatsoever which is a problem in cotton sheets, instead these bamboo sheets will look and feel cuddling without sticking to the body.
As far as design, these elegant yet simple Bamboo sheets cater to a minimalistic style of bedroom. They are equally good for use in hotels as they give a sense of luxury.
How to care for your sheets
You will be happy to hear that these sheets are machine washable and you can even dry them out, as long as you follow the instructions of the label. It is best however to avoid using a dryer although you can.
Proper maintenance will ensure you sheets last long and keep you satisfied, so don't use any detergents or bleach since this will harm the product.
One issue with the Bamboo sheets is how they tend to get wrinkles as they do not contain any agents or chemicals to prevent wrinkling. This is no first when it comes to bamboo sheets in general. In this respect, it is likely that you will want to iron them which can get difficult if you sleep on a big bed and need large size sheets.
The recommended way, in this case, is to put on the sheets on your bed as soon as they are dry. Still, keep in mind that these sheets will wrinkle within a few days you sleep on them.

Final verdict
The overall feeling is that if you decide to buy the Luxury 500-thread count sheets by Bamboo Sheet Shop, you will end up with high quality, soft silky to touch sheets thanks to the silky weave which will meet your expectations. Although featuring a thicker feel, they are still breathable due to the eco-friendly bamboo rayon used and are made according to all health standards. Choose among the variety of colors the one which suits you best, and don't be afraid to machine wash them as they don't shrink and the color doesn't wear off.
Although a bit expensive compared to others of their category, the Luxury 500-thread count sheets by Bamboo Sheet Shop are definitely worth considering as they are durable, elegant and generally great to sleep on. We recommend trying them out!
Related: 14 Best Luxury Sheets in 2020