Many people wish they could enjoy a luxurious lifestyle. Most of them focus on the luxury of a large home, expensive car, or the freedom your own jet provides. In their yearning for the harder to reach trappings of wealth, they overlook a far more achievable goal that would allow them to spend a third of their life in the luxurious environment they desire. Luxury sheets are a goal almost everyone can achieve without waiting years to enjoy the fruits of their labor. A luxury sleeping environment is the first luxury you should seek because a good night's sleep increases your creativity and your ability to be innovative and successful in the other two-thirds of your life.
Luxurious bedding makes slipping between the sheets a pleasurable experience that can take your mind off your troubles. Close your eyes and it is easy to imagine yourself living in the lap of luxury when you feel the comfort of sheets designed to give you pleasure even when you sleep alone.
If you'd like to begin feeling wealthier, begin spending 1/3 of your life enjoying the luxurious sheets in our roundup of the best luxury sheets. Combine your luxury sheets with a luxury mattress and you'll spend 1/3 of your life in the lap of luxury. You'll sleep so well that achieving your goals in other areas of your life will be easier. A good night's sleep is essential for success.
The important points for each sheet set is detailed lower in our article. Here's a quick rundown if you're in a hurry.
14 Best Luxury Sheets 2022: Quick Summary
Here's a quick list of the types of luxury sheets included in our review together with the depth and price:
The qualities you'll find in luxury sheets include softness, moisture wicking and breathability, and durability. If you've never slept on luxury sheets, you're in for a treat. Many people who have never slept on luxury sheets assume that a sheet is a sheet but when they sleep on a luxury sheet, they won't go back to the less expensive sheets they were raised with. It is an eye-opening experience. I bought my first set of luxury sheets in 2004 and very quickly upgraded the sheets on all the beds in the house.
The downside is that if you've loved to travel, once your bed is outfitted with luxury sheets you may not enjoy traveling as much or may have to upgrade your accommodations, so you'll have great sheets while you travel, too.
Pure Bamboo Sheets
Unlike other bamboo sheets, these are not blended with other materials. They're made from 100% bamboo viscose which is what bamboo becomes when it is processed. The bamboo used is organic. Natural bamboo fibers wick away moisture and they're breathable to help keep you cool while you sleep. Very soft next to your skin and become softer with use. The pillowcases are an envelope style, so your pillow stays covered. Hypoallergenic eco-friendly bamboo will keep you warm in the winter and cooler in the summer.
These sheets come with a money back guarantee
URBANHUT Egyptian Cotton Sheets Set
Long staple Egyptian cotton is used to produce these 1,000-thread count sheets that will make your bed into a luxurious haven for sweet dreams. They are OEKO TEX 100 Certified which is safe, even for baby. Produced using windmill energy, they are eco-friendly and come with a 100% satisfaction guarantee.
Nectar Soft Sateen Sheets
Not only does Nectar make mattresses that help you sleep well, these soft and silky sheets will enhance your experience. The envelope closure pillowcases will keep your pillows covered. Made with a combination of 65% ring-spun combed cotton and 35% microfilament fibers which enhances the durability of the sheets. If you're not delighted, shipping on returns is free.
Pima Cotton
This 100% long staple Peruvian Pima cotton makes beds in Marriott, Westin, Hilton, Sheraton, Belmond, Melia, and Decameron hotels comfy. The 415-thread count percale is cool and crisp. With a lifetime guarantee against ripping, pilling or fraying and OEKO-TEX certifications, you won't go wrong with this choice.
Bedding Emporium 100% Pure Silk
These amazing luxurious sheets are the same pH as your skin. They reduce the formation of wrinkles from sleeping. If you don't love them, there is a 30-day no questions asked return policy. Continuous elastic edge on the fitted sheets keep them firmly in place.
ADFAY Pink Roses Farmhouse Bedding
Luxurious super soft organic sheets provide enough romance to satisfy all your girlhood dreams. Wake up to a daytime fairy tale in these dreamy sheets, especially if you add the matching duvet cover over a feather duvet. If you love romance, you'll love these pink rose cotton sheets.
Eco-Luxury Suvin Cotton Sheets
These rare Suvin organic cotton sheets are "the most exotic, sustainable, and luxurious bedding imaginable." These sheets are made in a Climate Neutral® certified organization with zero carbon footprint after carbon offsets. The cotton is a long fiber created by hybridizing Sea Island cotton from St. Vincent in the Caribbean and a natural Indian variety, Sujata. Nicknamed, "The Cashmere of Cotton", only a few thousand bales are grown in the Tamil Nadu region of India. This is the ultimate eco-luxury sheet.
Saatva Dreams
Saatva dreams organic sheets are made from long-staple cotton that are woven to create soft and sumptuous sheets that are durable. These sheets are cool and breathable. Made in Fair Trade Certified™ factories so you can rest easy that the production was in humane conditions. They're GOTS (Global Organic Textile Standards) certified. Free shipping and returns for 45 days.
PlushBeds
Organic Egyptian long staple cotton with GOTS certification will soothe your sensitive skin and won't contribute to allergies. French seams compliment these quality sheets, giving them a sophisticated look. The color is natural so there are no dyes or harsh chemicals to irritate your skin.
Peach Skin Moisture Wicking Sheets
If you tend to sleep hot or sweat at night due to menopause, these sheets are just the ticket to keep you cool and dry so you can sleep better. This athletic grade, high performance breathable fabric ensures great airflow and wicks away moisture to keep you and your bed dry. The ultra-softness of these 1500 thread count sheets are as soft as your skin and get softer with use. You won't have to change your sheets in the middle of the night with these moisture wicking sheets.
Paisley Cotton
If florals and solids aren't your thing, this paisley pattern is soothing and elegant. Crafted out of 100% Egyptian cotton fabric sold with a 100% money back guarantee if there are any defects. Unlike polyester fabrics, your hair won't be charged with static electricity when you sleep on these cotton sheets. The pillows have an envelope enclosure to keep your pillow secure. The fitted sheet is solid in a khaki that compliments the paisley in the top sheet.
Brooklinen Luxe Sateen

The highest rated sheets on the internet, these buttery smooth 100% long staple cotton sheets are sure to please and if they rip, tear, or pill, their lifetime warranty gives you the assurance that things will be made right. They are breathable and soft, sliding between them feels luxurious.
These beautiful sheets feel like soft, human skin against your cheek and they are so soft and sleek that your hair will look like you've been sleeping on a silk pillow. If you are a side or stomach sleeper, their silky smoothness will help prevent the formation of wrinkles. 100% extra long staple mercerized Egyptian Cotton graces these luxury sheets. Your initials can be embroidered on each pillowcase for a personalized feel.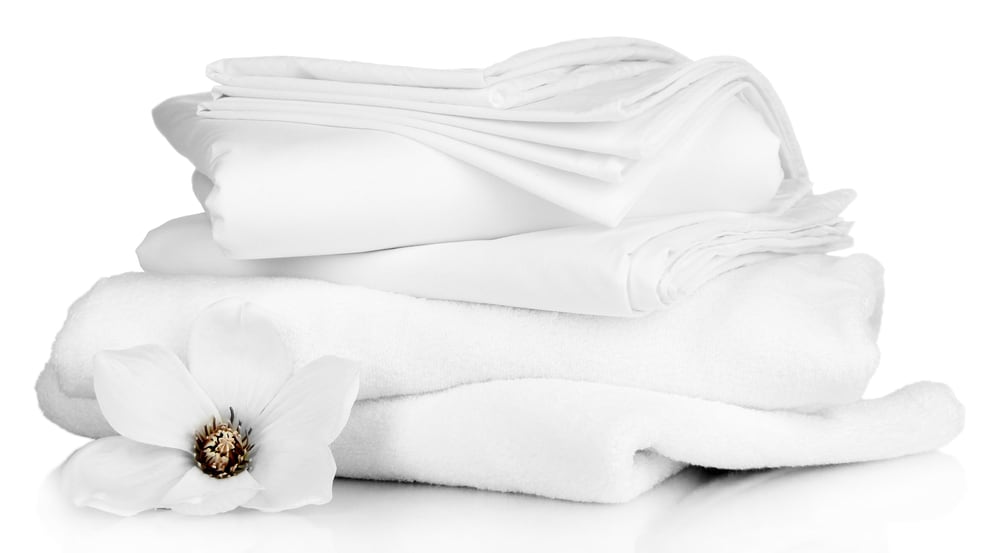 Premium Club Linen Sheets
If you like guaranteed quality, Premium Club Linen provides a 100% lifetime guarantee that these sheets won't pill, shrink excessively, or tear. They will replace or refund the cost if these sheets fail to satisfy. The 100% Egyptian cotton provides a soft and luxurious finish. OEKO-TEX certified Standard 100 (which is good enough for your baby to be safe on these sheets). Put through rigid product testing to ensure the sheets you receive are of the highest quality.
Looma Luxury Himalayan Sheet Set
Himalayan cotton is twice as soft and four times stronger than regular cotton. The long-staple organic cotton flourishes in the valleys of the Himalayas. Looma Luxury sheets are 100% Fair Trade Certified, 100% GOTS organic certified without pesticides, GMOs, and fertilizers so they're hypoallergenic. They'll help you sleep well and won't pill or thin.
Benefits of Luxury Sheets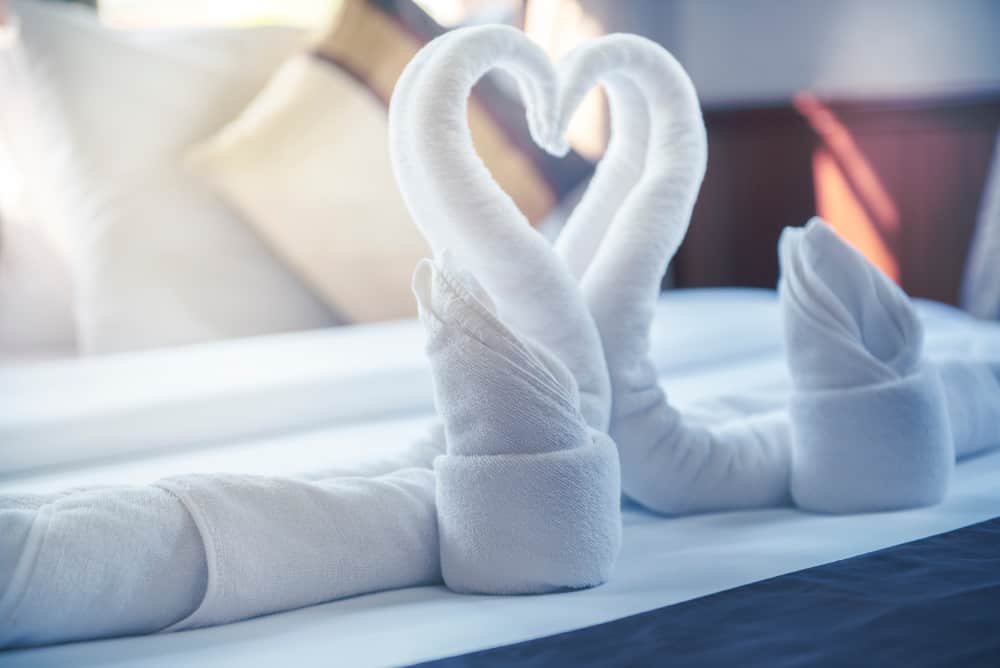 Many guru's will tell you to act as if you already have what you want in order to achieve your goals. I don't know of an easier way to enjoy luxury for such a large percentage of your life than outfitting your bed with luxurious sheets. Trying to buy a home or car you can't yet afford is likely to disturb your sleep, but luxury sheets won't break the bank and they will improve the quality of your sleep.
If you sleep with a partner, luxury sheets help set a romantic mood that can keep your relationship strong.
The durability of luxury sheets is vastly superior to run of the mill sheets. When I switched over, I gleefully donated my old sheets and felt kind of sorry for whoever ended up sleeping on my old sheets even though I had thought they were okay before I tried luxury sheets. You won't know the difference until you try them.
If you're not sure, try one of the options that allows returns so you can try them without risk.