Overview: If in favor of organic solutions and lifestyle, then Boll & Branch sheets should definitely be on your list. The company creates fair-trade 100% organic sheets which have been getting enormous attention, so much so that at some point you had to backorder!
Since they have taken the industry by storm as one of the biggest viral-marketing successes in recent years, we decided to put the Boll & Branch sheets to the test and here is how they performed.
Company – Reputation
Boll & Branch is all about organic and fair-trade production.
The company manufactures entry-level organic sheets at a great price, and what is more, it has taken organic sheets to the next level as it produces a variety of vibrant colors and beautiful designs with attention to detail.
If you are wondering how all of this is possible at such prices, the secret lays in selling directly online to the consumer. This strategy, adopted by many companies in the mattress and bedding industry, eliminates the cost of the middleman and retail space. In this way, the manufacturers save you money while making sure you're purchasing nothing but the highest quality bedding.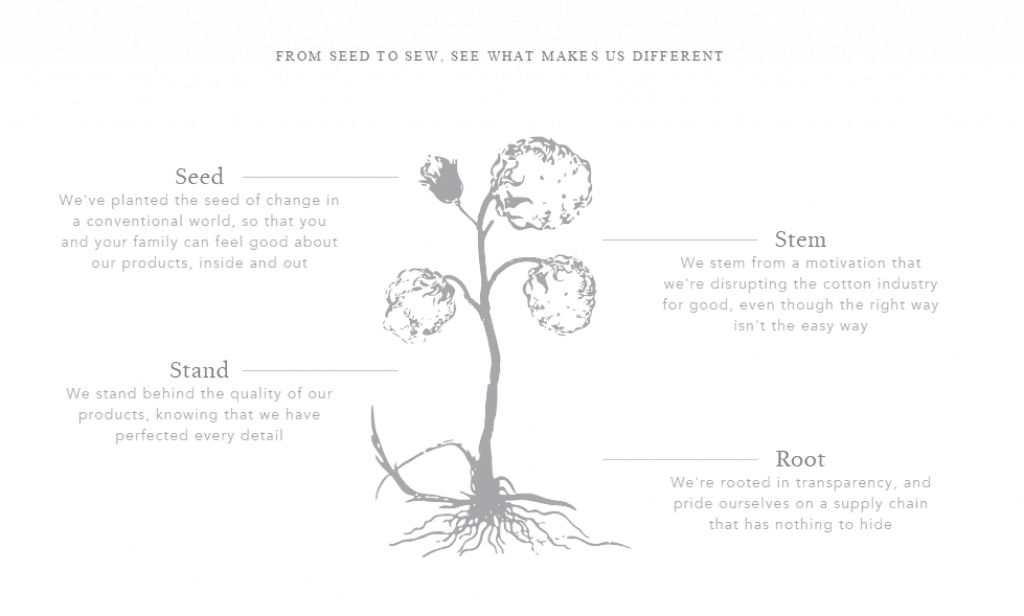 What is more, you will be happy to hear that the company is certified that it adheres to the rules of Fair-Trade throughout its supply chain.
The company is transparent about how their cotton is made and therefore you don't have to feel guilty about how they were produced. It is their intention to benefit all involved in the process of making Boll & Branch sheets, including the farmers and factory workers who dedicate their lives to manufacturing cotton textiles and Boll & Branch makes sure they earn a living wage, not the minimum wage in their area.
The high company ethics are evident also in how the company supports a great cause, notforsale.org  which is against modern day slavery, child exploitation and human trafficking.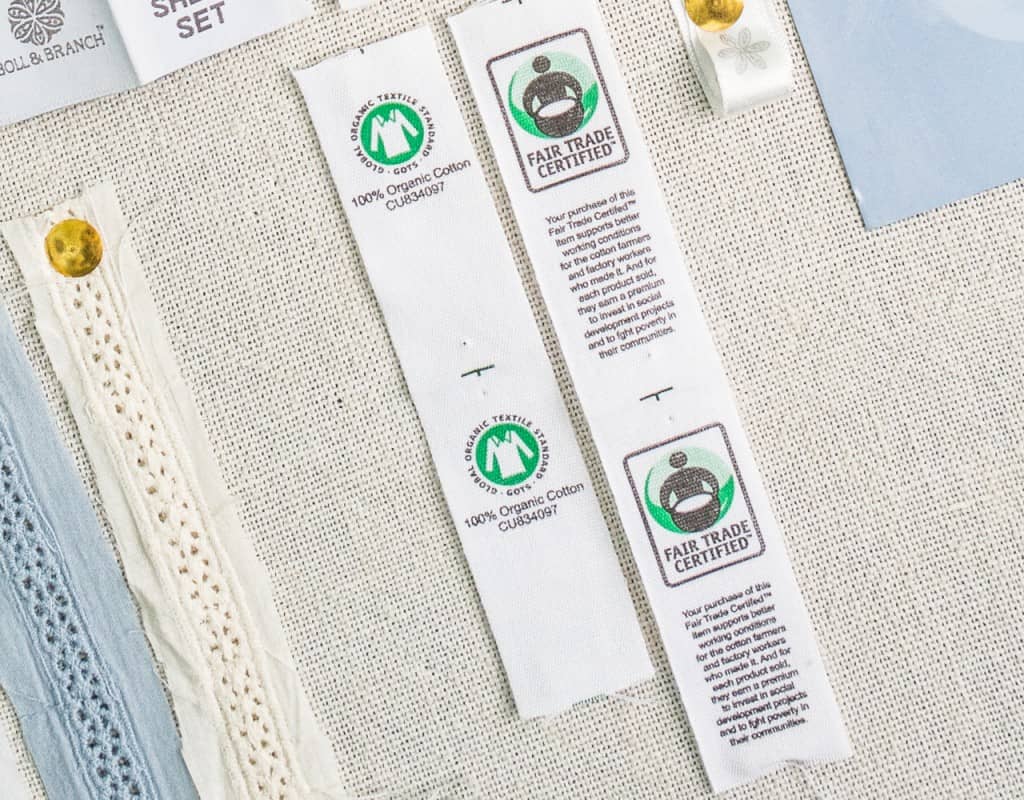 Construction & Materials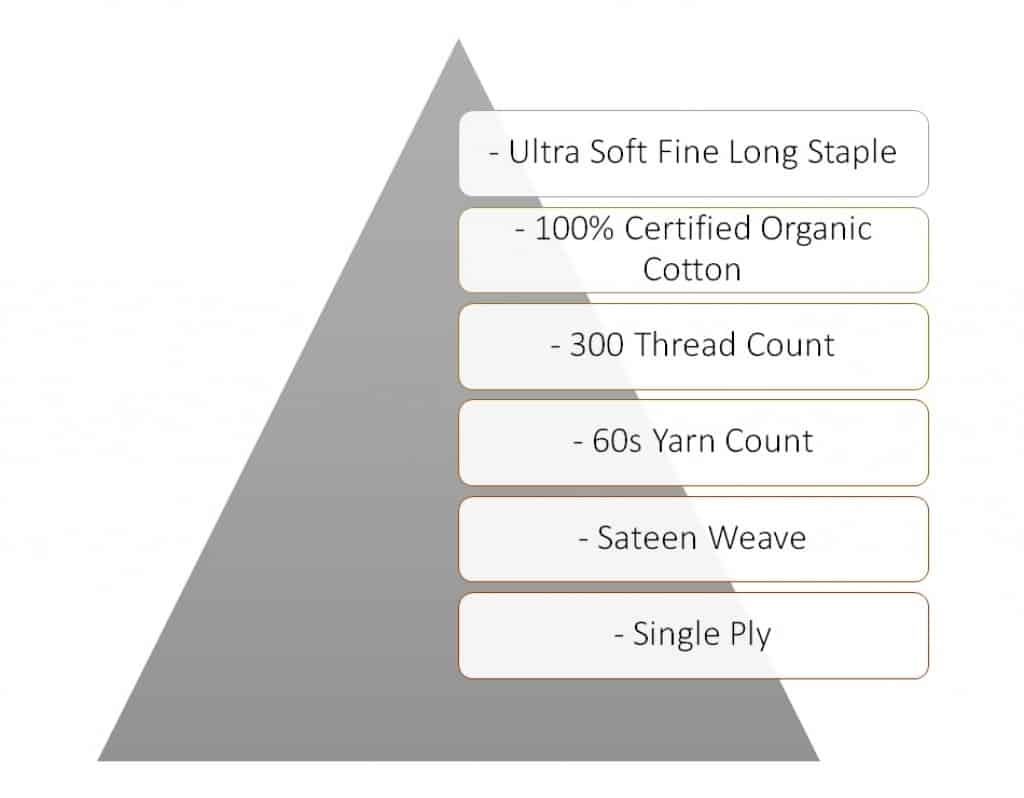 The designers of Boll & Branch created their signature sateen sheets, using 100% organic cotton, using a 300 thread count ultra-premium single-ply weave. This affects the quality of the sheets which do not only look and feel soft and luxurious, but also are extremely breathable.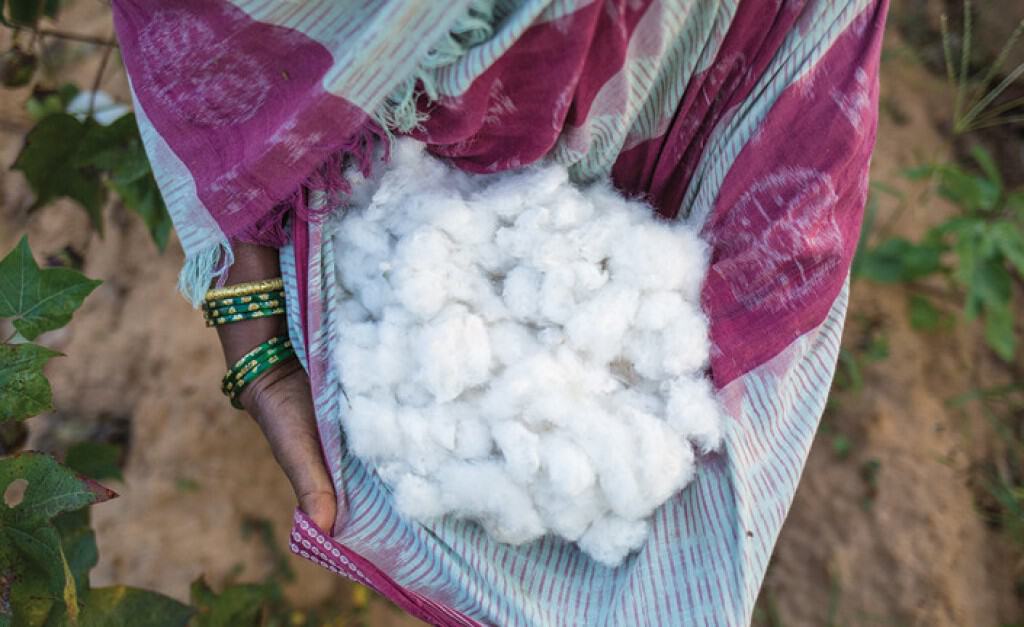 Being in favor of organic products, the company grows organic cotton from non-GMO cotton seeds. The cotton is grown pure and free of chemicals, harmful pesticides or fertilizers.
Boll & Branch's bedding can be found in twin, twin XL, full, queen, king, and California king-sized mattresses.
Build Quality
When it comes to quality and build, the Boll & Branch are definitely here to impress. If you take a closer look into things like stitching, quality of materials and construction, you are in a position to assume about the build quality of sheets.
In this case, Boll & Branch do not disappoint. In fact, they perform extremely well with their 300-count sheet and 60s yarn count. The fabric is a single thread sateen weave which is exceptionally soft yet solid. Boll & Branch only use long-staple to create their organic cotton sheets.
Having thoroughly examined these sheets, it was safe to assume that the Boll & Branch meet our high standards as they showed no signs of loose threads, while the sateen weave is nicely crafted.
Durability
Different factors matter in terms of durability when it comes to sheets. One is shrinkage for sure. Most consumers are concerned that their brand new sheets will not last the test of time and multiple wash/dry cycles.
There is also the case of damages from use and washing, such as loose threads of the sheets.
Apart from these, it is important to check the color/dye materials and if they run off or discolor the sheets. If so, it means that they are not high quality.
Shrinkage factor put to the test
It is important and relevant to be considerate of shrinkage when you buy new sheets. As consumers, we rely on a brand that can provide the same sized sheets over a prolonged period in time.
To test the Boll & Branch in terms of shrinkage here are the steps followed:
First, we measured them once unboxed.
Next, we washed them in cold water. Then, we tumble-dried them in low heat.
After the wash/dry cycle, we take new measurements of the sheets and compared them to the originals.
It was found that the flat sheet shrank by 4.4% and the pillowcase shrank by 3.5%.  As far as organic cotton, any shrinkage under 5% is very good, especially for.
Tip: Bear in mind that this first wash will cause the largest proportion of shrinkage. This means you should not expect to see any more shrinkage coming from these Boll & Branch sheets following 2-3 washings.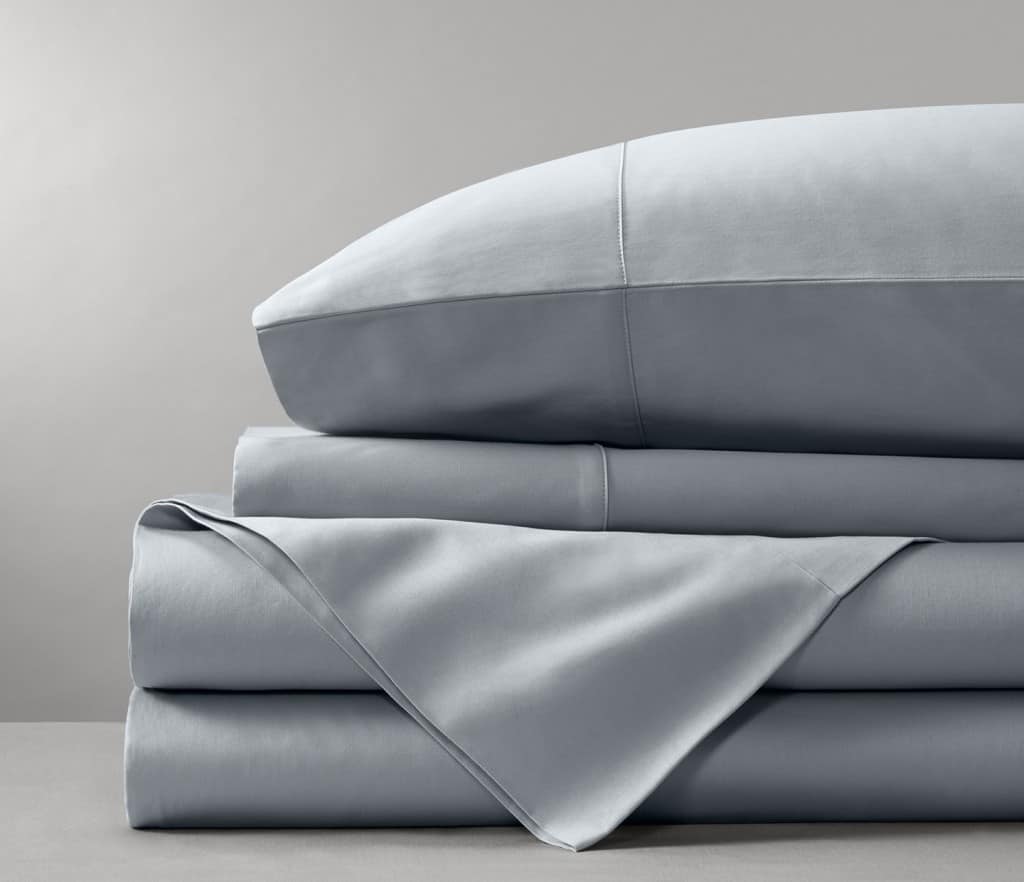 Damage factor put to the test
Having used the Boll & Branch for a couple of times, we washed and dried them to see if they had any new damages or loose threads.
Our test and careful observation suggested Boll & Branch handle well the test of wash/dry cycles as there were no obvious damages and the sheets still looked good as new!
Color factor put to the test
Very often, a common issue we have with sheets is how they tend to lose their vivid, inviting colors, which they had when first opened. If this is the case with your sheets, then you should know the color/dye materials used during production were not high quality.
After soaking the Boll & Branch in warm water and ring out extra water, we placed them on paper towels and then pressed firmly to see if they left any color marks.
Examining the paper towels showed that there was no color transfer, meaning that high-quality color/dye materials are used during the manufacturing of the Boll & Branch.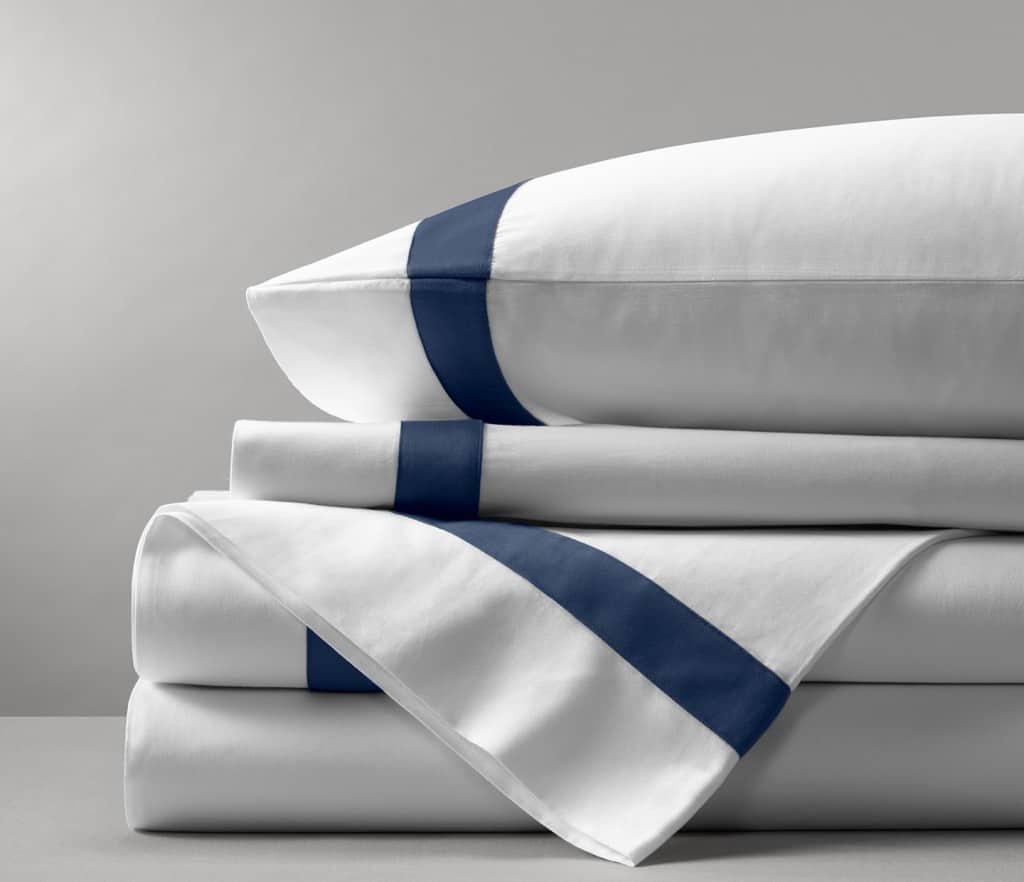 Overall feel, cooling, and design
The Boll & Branch sheets feel extremely soft right of the box, and can keep you cool and comfortable all night long. Such luxurious feel is hard to find and consumers seem to appreciate that as they reward the company with high ratings.
One great feature with these sheets which was appreciated is how the fitted sheet stays firmly on the mattress. This is due to the fact that Boll & Branch's fitted sheets have deep corners. So, if you toss and turn a lot during the evening, still it is highly unlikely your sheet will get out of place.
Value for money
Boll & Branch has four different sheets made from the same fabric but with different seaming and in different colors. Each set will come with one fitted sheet, one flat sheet, and two pillowcases. The price you will pay depends on the size of the bedding, yet it is somewhere between $200 and $275.
Overall, we reckon this is a reasonable price for the quality and organic cotton, yet there are cheaper options out there.
Shipping
Boll & Branch bedsheets are delivered to your door packed in first-class re-usable cotton sturdy cardboard with ribbons. The company includes a nice Thank You card which provides more details on their partnership with notforsale.org.
In the event that you are not satisfied and want to change your sheets, Boll & Branch offers free returns within 30 days of purchase, however, shipping is not refunded
How to care for your Boll & Branch Sheets
It's best if you wash colors in cold water
Wash whites in warm color instead
Tumble dry on medium, shake linens between washing and drying. This will keep the wrinkles away.
Prefer a crisp look? Use a warm iron.
Final verdict
Overall, the Boll & Branch live to their expectations. Especially if you fancy quality Sateen weave and a luxurious feel in every sense of the word, these sheets will not disappoint. They are luxurious in terms of touch, thoughtful design and looks, breathability, and comfort.
Of course, we particularly endeavor the company's ethics and what it stands for (eco-friendly and fair trade).  Although a bit pricey, these sheets are worthwhile since they offer such exceptional value. Overly, would definitely recommend trying them if you have the budget.
Sleepers who will like the Boll & Branch sheets:
Prefer organic bedding – If you are environmentally sensitive and an advocate of organic products, then you are going to love Boll & Branch sheets.
Prefer a silky luxurious feel – If you love a soft, silky feel, then Boll & Branch is definitely one good choice.
Value classic design – Although this is strictly down to personal preference, we appreciate the classic look and minimal designs and patterns offered by the Boll & Branch.
Sleepers who may not like the Boll & Branch sheets
If you don't value organic bedding – If you are not appealed by organic products, then you will probably think these Sheets are expensive.
If you prefer a percale weave – There is percale and then you have sateen. Percale is a dry crispy sheet, yet Boll & Branch have a silkier feel (like sateen). There is no better among the two, it is only a matter of personal taste. Boll & Branch however only offers one type.