If your doctor has diagnosed you with sleep apnea, you know that the first preferred treatment option is likely to be CPAP (continuous positive airway pressure). Another effective remedy for this sleep condition is raising your head. You can achieve this by using the best pillow for sleep apnea. Some people have managed apnea better by elevating their head slightly. Most of these pillows have a ramp of foam, which is highest at your bed's head. In some instances, you can use an adjustable bed to raise your bed high enough to get rid of apnea and help with apnea.
Newer beds automate these adjustments for you.
Which Is The Best Sleeping Position For Sleep Apnea Sufferers?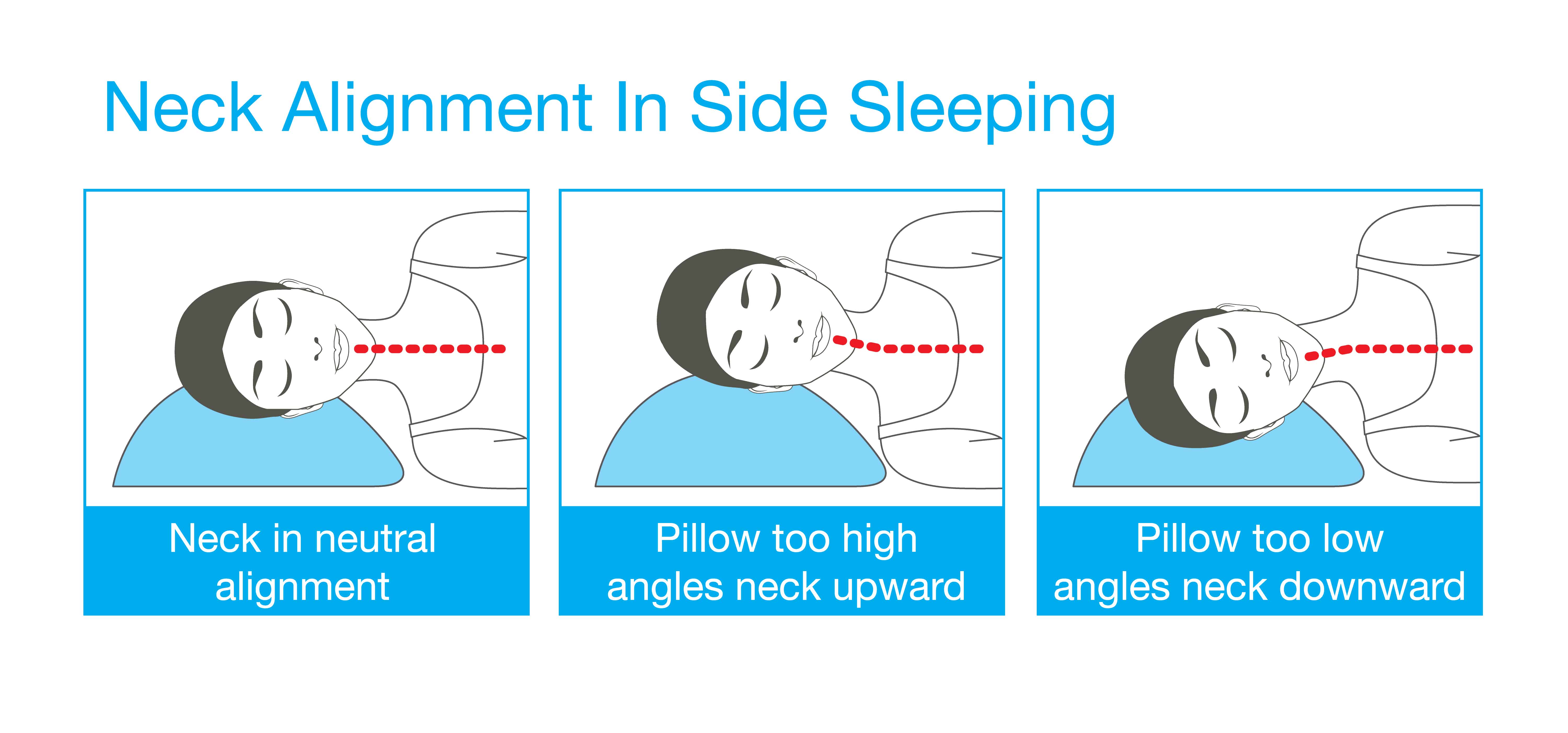 This 2006 study established that over half of the people suffering from obstructive sleep apnea are because of a poor sleeping position. Sleeping in the proper position is a huge factor in making sure that your airways are unobstructed. Typically, if you suffer from sleep apnea, sleeping on your back makes the condition worse. Studies indicate that the supine position worsens symptoms. Sleeping by your side makes it better, at least for adults. For kids with the condition, this 2002 study opines that they sleep better on their backs.
With this condition, the sleeping condition majorly has to do with where and how your weight falls on the airway. By sleeping on your back, you make your tongue slide or relax back further, which makes sleep apnea worse. This is the main reason why you need to avoid sleeping on your back.
More: Best Pillow for Combination Sleepers
How Does A Sleep Apnea Pillow Work?
Among the many remedies to manage sleep apnea, one that is easy to implement is adjusting your sleeping routine. Investing in a sleep apnea pillow goes miles in giving you relief from the embarrassing sleep condition. The overall design of a sleep apnea pillow is what makes it different from the normal pillow. The former is designed in such a way that it can accommodate continuous positive airway pressure sleep tubes and masks that might come along with them. Unlike the normal pillows, these pillows make it possible and comfortable to sleep with equipment remedying sleep apnea.
On top of that, sleep apnea pillows encourage the best sleeping position for apnea sufferers which is side sleeping. For sufferers of this condition, this is super helpful.
I Do not Have Sleep Apnea. Is There Any Harm If I Use A Pillow For Sleep Apnea?
If you snore but have not been diagnosed with sleep apnea, sleeping with snoring pillow helps you to not only breathe better but also get more oxygen at night. All this translates to lower blood pressure, fewer health risks associated with the condition and better concentration during the day. Pillows tailored for snoring or sleep apnea can be helpful for folks that desire better neck support. Do you want to sleep in an upper position because of an injury, shoulder injury, acid influx, or just need to keep your neck or head elevated? Such a pillow can be of immense help.
More: Best Pillow For Ear Pain
11 Best Pillow For Sleep Apnea in 2022
#1 Contour Products CPAPMax 2.0 Bed Pillow
This is a revolutionary pillow designed to accommodate all CPAP masks irrespective of their type or brand. Even better, the pillow will comfortably accommodate all sleeping positions to keep you comfortable all night. You can reverse the pillow when you need different levels of comfort – this allows the pillow to meet your personal preferences. On one side, the pillow is designed with a memory foam layer that is firm and supportive. On the other side, it has a plush fiber-filled layer.
The pillow sports a contoured shape that allows enough room for your mask. It also comes adjustable from 2.25 to 5.25 inches in height. This allows you to customize your overall experience. On the pillow are pressure-free zones that ensure the hose does not pull or shift at night. Even when you are not using a CPAP mask, you can still purchase the pillow and customize it to meet your needs.
Pros
Supports all sleeping positions without inhibiting the mask
It cradles your head and your neck if you are a back sleeper
It is customizable to keep you comfortable
Cons
Feels small and firm for side sleepers
#2 Hullo Buckwheat Pillow
Hullo Buckwheat pillow is designed with buckwheat filling, which is highly supportive. The pillow, filled with buckwheat, feels great when used with a CPAP machine. Its filling holds its shape to keep you comfortable during the night. Hullo sources organic buckwheat, which offers firm support. Besides the support this pillow offers, it is adjustable – you can add or remove, or even refresh the hulls in your pillow to keep it comfortable. All you need is to undo the steel zipper and add the filling.
The pillow is common with people who snore thanks to its great support. Its great support keeps your airways open for a comfortable night. It might take you some time to get used to the feel of this pillow and the adjustability. However, once you find your sleeping sweet spot, you will love the practicality of the pillow.
You can choose from three different sizes to match your body size, shape, and preferences.
Pros
Great for stomach sleepers
Ideal for people who suffer migraines
Contours to your body shape
Cons
#3 Visco Love Celliant Therapeutic Wellness Pillow
This pillow was designed to help you alleviate airway issues including sleep apnea. Besides, it can help you with spine alignment. It is filled with memory foam and features a contoured shape ideal for side and back sleepers. The responsive foam lets the pillow cradle and supports your head and neck. If you are using a CPAP machine, the pillow makes it convenient for you to sleep.
The memory foam filling is channeled for excellent airflow for a cool night all year round. Back sleepers will have enough support on the contoured center while side sleepers can use the middle compression or sides depending on the compatibility needs of their CPAP mask. The shape of the pillow ensures that you do not compress it too much to press the hose and you do not lie too flat to remove support.
This pillow is ideal for combo sleepers who need support. It is the shape of the pillow that makes it fit for those using CPAP masks.
Pros
Great support to keep the airways open
Ideal for combination sleepers
Highly breathable to sleep cool
Cons
Slight chemical smell the first few days of use
#4 FitPlus Premium Wedge Pillow
The FitPlus Premium wedge pillow is filled with memory and polyurethane foam to accommodate combo sleepers and those using CPAP masks. Back and side sleepers will enjoy more support from this pillow. While it is not advisable for people with sleep apnea to sleep on their backs, sometimes it might not possible to change your sleeping position. As such, a pillow that supports your back sleeping style will do.
This pillow keeps your upper body elevated allowing gravity to work less on your airways and therefore keep them open. At the top, the pillow features a memory foam layer that adapts to the shape of your body. Below that is a firmer polyurethane layer that offers support. These two layers help keep your body in an upslope position to keep your spine aligned.
The pillow is great for those with sleep apnea but can also help those with snoring, allergies, and acid reflux issues.
Pros
Supports your neck and head and keeps your spine aligned
You can use it to elevate your legs
Great when on a CPAP mask
Cons
High slope may not be comfortable for some users
#5 TEMPUR Neck Pillow
The TEMPUR Neck pillow is filled with memory foam to adapt to your shape while still offering neck and head support. This pillow is a product of Tempur-Pedic, a company known for its innovative designs in pillows and mattresses. Their Tempur-Neck pillow is available in three sizes to meet the needs of all body sizes and shapes.
The design of the pillow ensures that your airways are open at all times to keep you comfortable. On one side, the pillow has soft foam that responds to your body heat and weight and adapts to your shape for comfort. To enhance the comfort, a plush micro-vented cover wraps this pillow for breathability. The cover facilitates airflow to keep you cool and comfortable all night.
Pros
High-quality construction to last long
Comes with a sizing chart to help you pick what matches you
Great for those with neck pain
Cons
Slight off-gassing the first few days of use
#6 Coop Home Goods Adjustable Cooling Pillow
Adjustable pillows come in handy when you are sleeping with a CPAP mask. An adjustable pillow, like the Coop Home Good Cooling pillow, can be influenced to make them firm, soft, or change their shape to meet your personal needs. This pillow features shredded foam filling. You can add or remove shredded memory foam to the pillow to suit your needs. Since you can customize the pillow, it is ideal for all sleeping positions.
The shredded memory foam allows sufficient airflow to keep the pillow cool all night, even on hot nights. When sleeping on it, the pillow provides a comfortable plush feel but still supports you enough. Its bamboo cover is highly breathable further adding to the breathability of the pillow. When using a CPAP mask, manipulate the pillow as you like to make it accommodate the hoses.
Pros
Adjustable to accommodate all sleeping positions
Comes in a soft, breathable, and washable bamboo cover
Ideal for heavy users
Sleeps cool all seasons
Cons
Light chemical smell the first few days of use
#7 Tempur-Embrace Pillow
The Tempur-Embrace pillow is a contoured pillow with shredded polyfoam and foam pad filling. It is ideal for stomach, back and side sleepers. The pillow was specially designed to help alleviate sleeping issues such as sleep apnea and snoring. Its x-shape allows it to accommodate all types and models of CPAP masks irrespective of your sleeping position. Even better, the shredded memory foam can be shaped to adapt to your shape for more comfort and support.
To ensure the pillow maintains its shape, Tempur-Pedic uses a solid foam pad that does not affect the performance of the pillow. The pillow is highly responsive contouring to the shape of your head and neck. It is this responsive design that allows it to accommodate CPAP mask hoses. If you are a combination sleeper, turning from side to stomach, this pillow might be the right choice for you. It offers enough support without compromising on comfort.
It might take you some time to get used to the unique design of this pillow. However, once you find your sweet sleeping spot, you might love the shape of the pillow and its performance.
Pros
Offers great head and neck support
Soft, comfortable and adjustable to meet your needs
Its unique size supports your posture
Maintains its shape even after long periods of use
Cons
#8 EnduriMed Contour CPAP Pillow
The EnduriMed Contour CPAP Pillow sports a simple but functional design. It features a memory foam filling that is as supportive as it is comfortable. The contoured shape of this pillow accommodates a wide variety of sleeping needs. This pillow is ideal for back and side sleepers. It is also great for side-to-side movements with the CPAP mask on thanks to the cutouts that allow the CPAP hose to pass through.
When using the pillow, you can flip it to get different heights to meet your needs. The memory foam used in this pillow is highly responsive allowing the pillow to reduce pressure points, especially if you are using a mask. It also ensures less interference when you move. If you need a pillow that keeps you comfortable whenever you have a CPAP mask on, this might be a good choice.
Pros
Great when you are using a mask
Offers great neck and head support
Accommodates different mask styles and brands
Cons
Does not offer enough support for side sleepers
#9 Therapeutica Sleeping Pillow
This pillow sports a unique shape and design. It has an indentation design that holds your face and your head in place to keep airways open. The support and comfort it offers you when you have sleep apnea and snoring issues makes it a great choice. While the pillow offers many sleeping surfaces, it is not ideal for stomach sleepers. However, it offers great comfort and support for side and back sleepers.
This pillow is great but it may not work well for those who move a lot at night. Again, if you use CPAP machine, ensure that you lie on your back because it does not accommodate hoses when you are side sleeping. The shape of the pillow will take getting used to since it is so different from standard pillows. Its size is the same as that of a standard pillow but the shape makes it all different. You can choose from a selection of sizes to match your size – they are available in small sizes to fit children and big sizes for adults. You will need to measure your head and your shoulders and compare them to the sizing guide provided to get the right pillow fit.
Pros
Offered in different sizes
A standard pillowcase will work with this pillow
Offers great neck and head support
Cons
Does not work well with CPAP masks
#10 Sleep Innovations Memory Foam Pillow
This is a contoured pillow designed to adapt to the shape of your body for a comfortable night's sleep. It features high-quality memory foam that allows enhanced spine support. The memory foam offers giving support to relieve pressure points and keep your airways open.
You are free to pick the firmness you need to be comfortable thanks to the two levels of contour offered by this pillow. While you cannot adjust the firmness of the pillow, it is designed to accommodate many users. Its unique design ensures that your back and your neck are protected from pains. Even better, you are offered a 5-year limited warranty as a guarantee of the quality of the pillow.
Pros
Relieves back and neck pain
Offers giving support for comfort
High quality to last long
Cons
Might feel uncomfortably firm for some users
#11 Snuggle-Pedic Ultra-Luxury Shredded Memory Foam Pillow
This pillow does not sport a unique shape like most other pillows on this list. However, it still performs excellently to keep your airways open. It is a hypoallergenic and toxin-free pillow that sleeps cool even during hot months. Even better, the pillow can adapt to any shape to offer a great balance between comfort and support.
Inside the pillow is stuffed with shredded memory foam. This allows you to customize the pillow by adding or removing memory foam to meet your needs. Its cover is made of a blend of lycra, bamboo, and polyester. This ultra-comfortable machine washable pillow is available in three sizes. You are offered a 20-year limited warranty as a guarantee of quality.
Pros
Stays cool even on hot nights
Adjustable to meet your sleeping needs
Relieves back and neck pains
Cons
Might feel too firm for some users
More: 6 Best Memory Foam Pillow 2022
Sleep Apnea Lifestyle Remedies
Conventional sleep apnea treatments such as wearing a CPAP mask are effective. Nonetheless, while that might be the case, some people find such methods uncomfortable. Looking for other treatments to manage your condition better? Here are some of the lifestyle remedies that you can consider to mitigate sleep apnea symptoms:
Yoga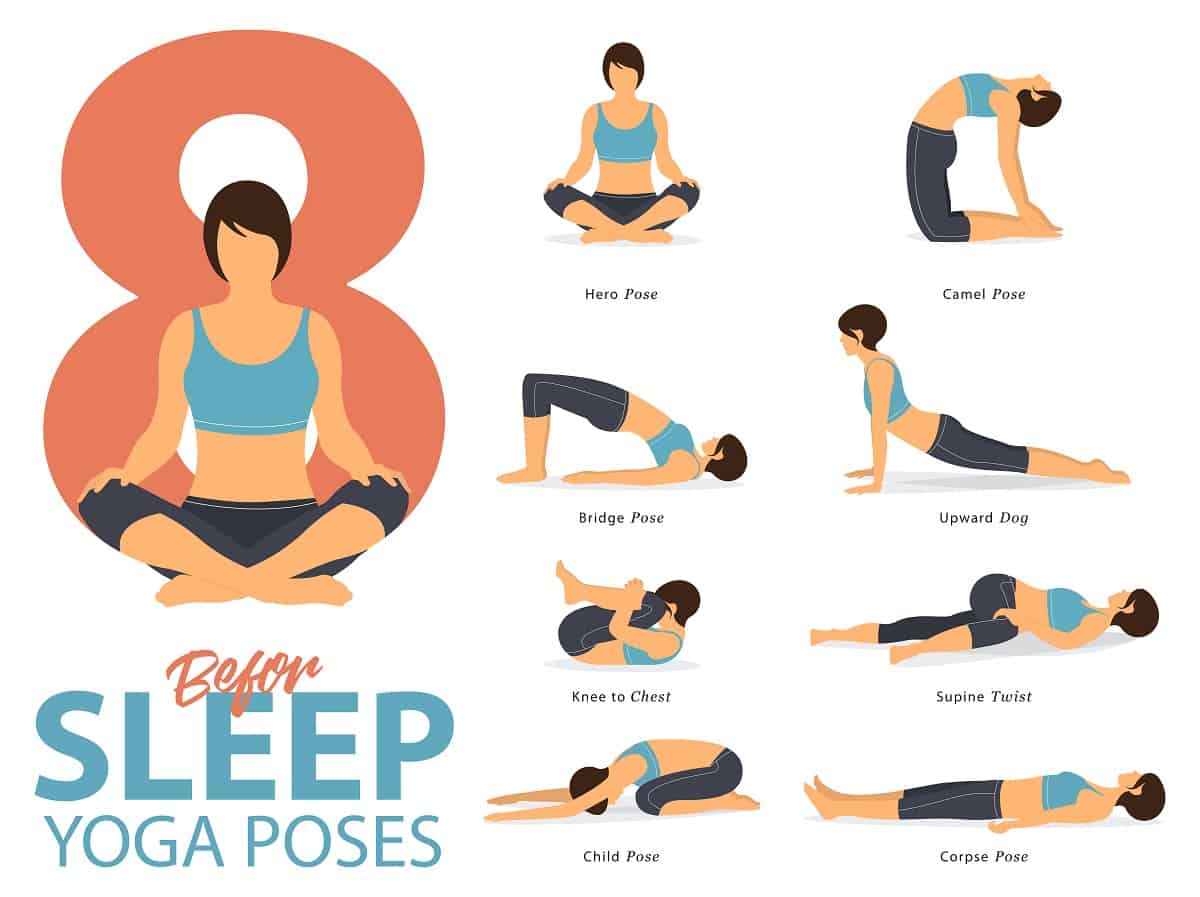 There is more to regular exercise that just strengthening your heart and increasing your energy levels. To be specific, yoga helps to improve your respiratory strength as well as encourage oxygen flow. Did you know that sleep apnea is associated with reduced oxygen saturation within your blood?
Always maintain a healthy weight
Obesity, precisely in the upper body, can raise the risk of narrow nasal passages and airway obstruction. These obstructions cause you to suddenly stop breathing or for extended periods while sleeping. Maintaining a healthy weight is magical at keeping your airways clear. According to this research, modest weight reduction in folks with obesity is effective at eliminating the need for long-term CPAP therapy or upper airway surgery.
Consider using a humidifier
Dry air normally irritates the respiratory system and body. Humidifiers add moisture into the air. Using these devices opens your airways, encourages cleaner breathing and decreases congestion. To enjoy added benefits, consider adding eucalyptus oil, peppermint, or lavender into your humidifier. These essential oils are known to boast soothing and anti-inflammatory benefits. As the gadgets are popularly known to harbor bacteria and molds, learning how to clean a humidifier is necessary.
Use oral appliances
By repositioning your tongue or jaw, oral appliances can help with sleep apnea. The two main categories of these devices are tongue stabilizing devices and mandibular advancement devices. They work by easily moving your tongue or lower jaw forward to reduce the obstruction in your throat's back. The American Academy of Dental Sleep Medicine is a huge supporter of oral appliances as one of the most effective therapies for sleep apnea.
Dental health care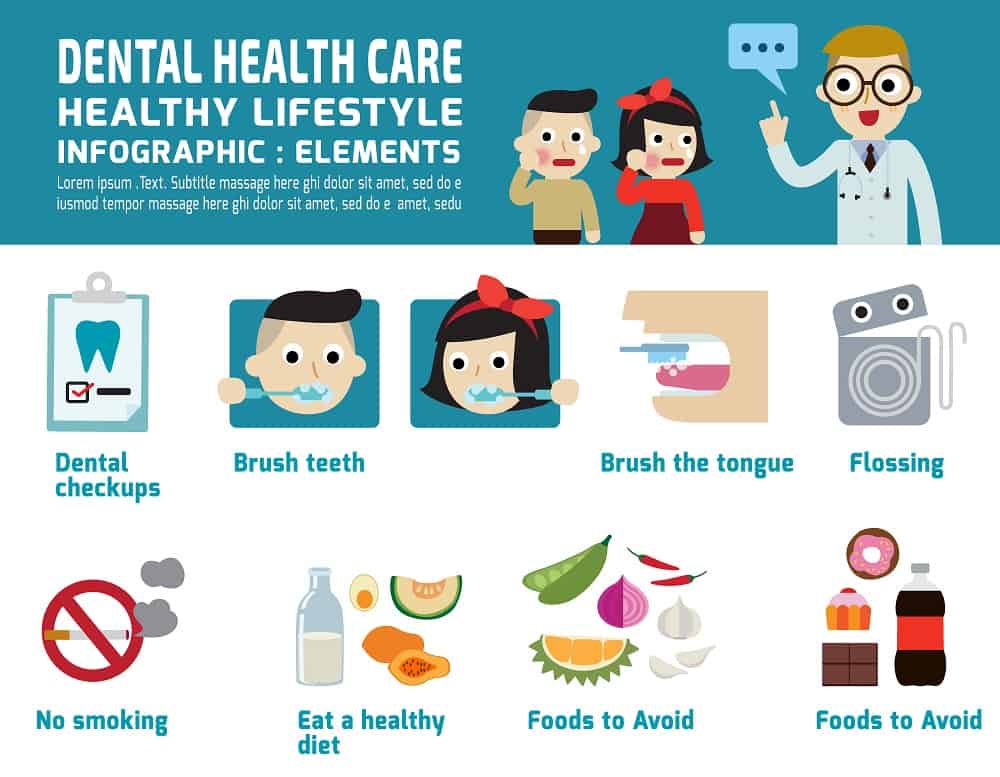 Lifestyle changes, just like we have already learned can go miles in not only improving your health but also encouraging better sleeping habits. You should consider limiting your alcohol intake and quitting smoking if you desire to mitigate sleep apnea complications. Alcohol plays a huge role in relaxing your throat muscles, which are known to control your breathing. Inflamed throat muscles block your airflow. Just the same as alcohol, tobacco is a notorious contributor of swelling and inflammation of your airways, which can worsen your sleep apnea and snoring.
Final Words
Failure to get enough sleep can drastically affect your day. The delayed and sluggish reaction that only happens because of deprived sleep can be infuriating particularly if it is a recurring occurrence. According to studies, over 18 million Americans suffer from sleep apnea. A staggering 18% of the cases go undiagnosed. A simple solution such as buying the best pillow for sleep apnea can make a huge difference. To make your search process easier, we came up with the above comprehensive list of high-quality pillows for sleep apnea. We hope that your search has now come to an end.