If you are looking for the best latex mattress, you have to look for Spindle. Spindle Mattress is a unique product. It has great features that set it apart from other latex mattresses on the market. It has four different firmness. It is surprising that despite the thickness and firmness that it is sold at a great price.
The mattress structure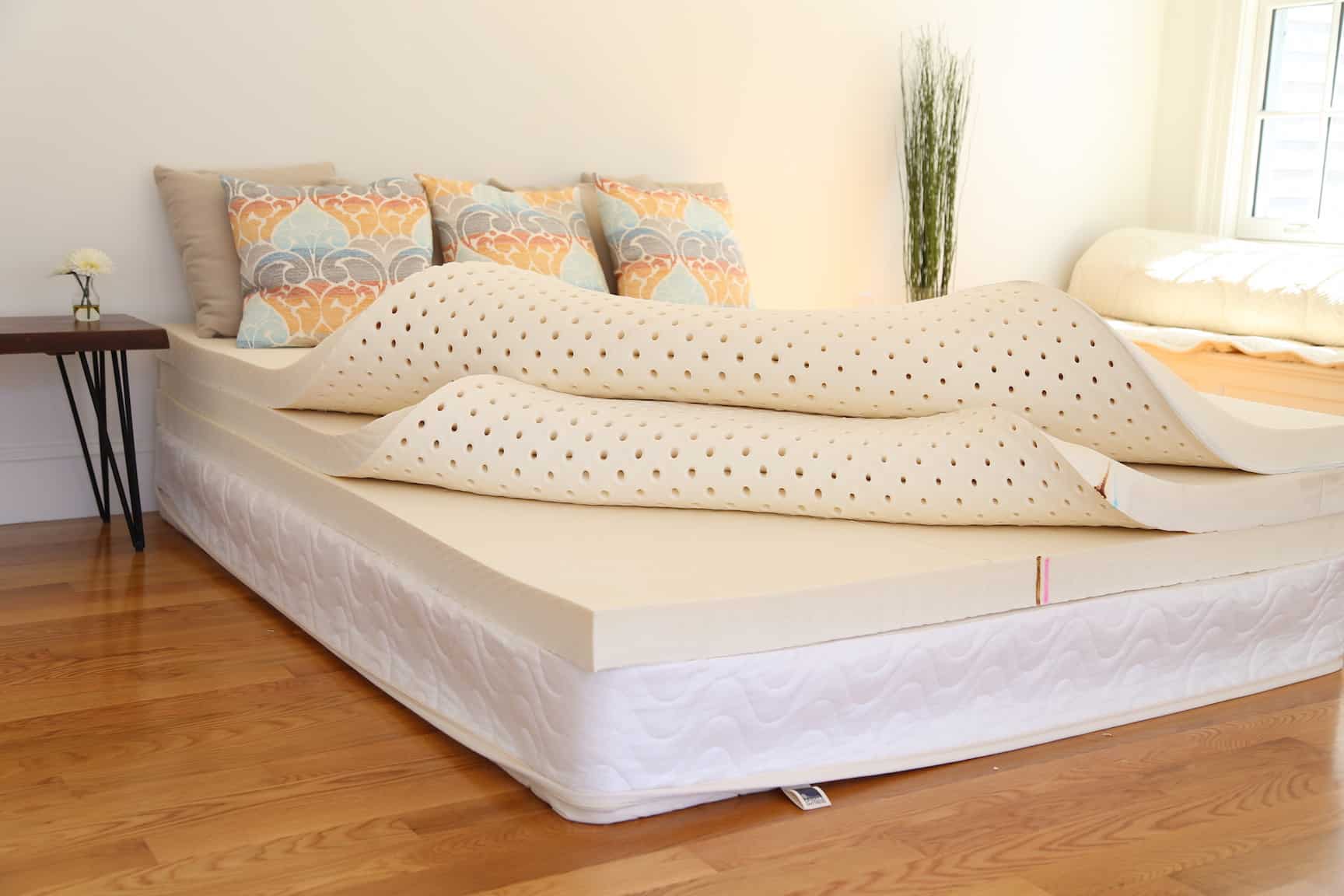 This mattress as said before is unique and this is obvious from the mattress structure. The mattress is composed of three layers of three inches of natural Dunlop latex(Totally 9″ latex). The Dunlop latex is all-natural, this means that nothing artificial comes into the production process.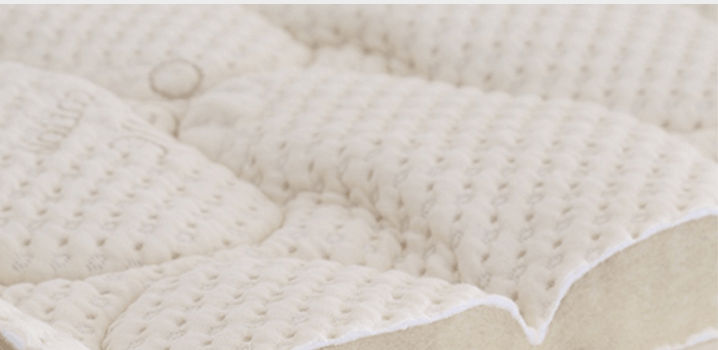 The topmost layer of the mattress is composed of natural wool and organic cotton( 1″). The wool part serves different purposes and the most important is that it can serve as a comfort layer. Moreover, it serves as a natural fire barrier. Because of the various layers of this mattress, the product could boast of the height of ten inches. This means that it is a straightforward mattress.
The mattress is highly recommended and that is because it is devoid of any harmful substances. It enjoys OEKO-TEX 100 certification. This certification is unique because it is the strictest certification that can be given by such an organization. The certification was given by the International Association for Research and Testing in the field of Textile Ecology.
The mattress is equally composed of two different kinds of latex layers and they include the firm as well as the medium mattress layers.
Firmness scale
| | Soft | Medium | Firm | Extra Firm |
| --- | --- | --- | --- | --- |
| Top Layer | 3″ Medium | 3″ Medium | 3″ Medium | 3″ Firm |
| Middle Layer | 3″ Medium | 3″ Medium | 3″ Firm | 3″ Firm |
| Bottom Layer | 3″ Medium | 3″ Firm | 3″ Firm | 3″ Firm |
You can see that there are three different kinds of latex layers that are used in the manufacture of the mattress. These three layers made up of four different firmness of the latex mattress.
Most people would choose medium feeling as their first priority. It's neither too soft not too firm, can provide both comfort and durability, and almost adapt to every kind of sleepers (back sleeper, side sleeper, and front sleeper ).
But for the one with back pain or prefer firmness feelings, I would recommend picking up a firm or extra firm model. Actually, on the official site they would recommend based on your height, weight, sleep position and sleeping behaviors.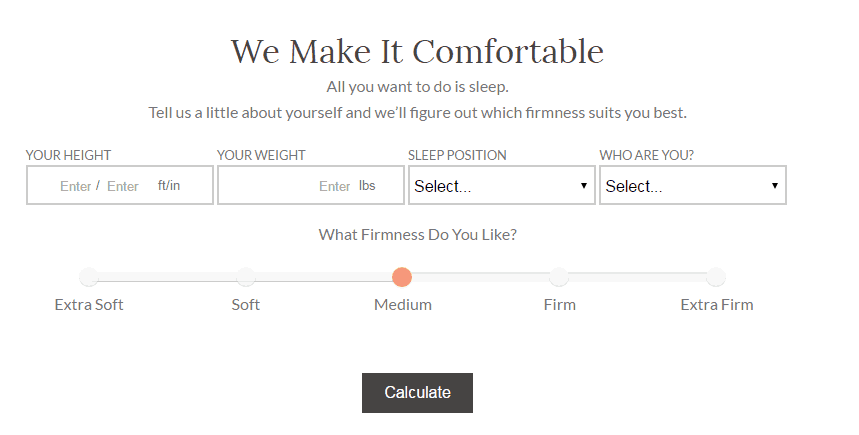 This is more user-friendly compared to other online mattresses who only has 1 firmness scale.
How is the mattress shipped?
They ship their mattresses unassembled. You simply open the boxes, place three layers of latex foam inside a zippered casing and you've made your own latex mattress. This way they can ship them to you via UPS. Plus, it makes them a lot easier to move around.
Depending on the size of the mattress, you will receive varying numbers of boxes.
Twin: 2 boxes
Full: 3 Boxes
Queen: 3 boxes
King: 3 Boxes
Other highlights
Many factors set this great product from the rest of the market. Here are some of them. The first is that the product is full of all-natural substances. It is one hundred percent natural. This is great and you cannot get anything like that in the mattress industry.
Derive great value for your money
When compared to other latex mattresses on the market made from one hundred percent natural substances, this product is the least expensive and yet offers the best. When compared with several other beds inbox options, this mattress is indeed the most expensive. You would not believe that you could get such a great mattress at that cheap price.
You can adjust the firmness to suit your needs
Another great thing about this latex mattress is that you can rearrange the layers to adjust the firmness in such a way that it would suit your needs. You are going to enjoy a bouncier foam feeling when you get this product. It offers you the best in terms of support and comfort. Spindle gives you up to a year to exercise your comfort adjustment option.
What do you get when you make an order?
When you order the product, it would arrive at your residence in three boxes. This means that you have to assemble it by yourself. Assembling is not difficult because you would be guided in doing that. There is a video tutorial produced with the aim of guiding you to assemble and even adjust it if you want. Assembling processes can be complicated, however, you can ask for help when you are finding it hard to assemble it.
25 Year Comfort Life Program
At any time during your ownership of your Spindle mattress, you can exercise the option to modify your mattress by buying another layer of latex at a 30% discount from our then-current prices.
You may also interested: Best mattresses 2020
Who should buy spindle mattress
The one who prefers natural latex mattresses. Spindle only produce natural latex mattress,  natural latex is an incredibly resilient and durable, clean and supportive material. It is resistant to dust mites, anti-microbial, antifungal, and hypo-allergenic. So if you are are on a limited budget, try Helix or Brooklyn bedding.
The one who wants a comfortable and cooling mattress. The memory foam mattress is very comfortable as well, but most of them will a little odor and sleep hot, especially heavy people,  and they are not very friendly for sex as well, Spindle mattress did very well on all items list before.
The one who wants more than one firmness scale to pick up. As we know, most online mattress only has 1 firmness scale to pick up, if you have customized firmness requirement, try Spindle mattress, who has 4 firmness scale for your picking up as we mentioned before.
The one who wants adjusts the firmness scale after buying.  Within 365 days, you can get help from their customer service to adjust the comfort of the mattress. Their unique design allows you to adjust the comfort of your mattress by simply unzipping the cover and changing out a layer of natural latex foam.