No one truly likes shopping for a mattress.
Those are the truest words of the year so far! And they're exactly why you're here. You've landed on the definitive guide to the 10 best mattresses for side sleepers, to cut through the BS and jump straight to the perfect mattress for your sleep position. Forget trawling through the mattress shop or wasting hours of your life hunting online. Simply pick your mattress from our 10 tried and tested mattresses below.
If you need a little clarification on why choosing a mattress according to your sleep position matters so much, scroll down to our helpful guide for side sleepers. Otherwise, let's get straight to the mattresses.
Quick Summary – The Best Mattresses for Side Sleepers
No time to read the full guide? No problem. Here are the top 4 mattresses from our list.
Best Overall – Tuft & Needle Mint Mattress, for all-round top-quality construction and a design that was made with side sleepers in mind. The price is damn good too!
Best Budget – Helix Midnight Mattress, for having the second lowest price (it was beaten by approximately $1) and yet offering almost as much quality as a luxury mattress.
Best Luxury – Leesa Legend Mattress, for the zoned support that shows how this luxury mattress was truly made for side sleepers.
Best Split – Loom & Leaf Mattress, for allowing you to have the soft, side sleeper support you need while your bed partner can have a firmer mattress if desired.
Note: If you're in a budget, check Nectar (Forever Warranty, 365 nights free trial)
How We Picked These Mattresses
The 10 mattresses you're about to discover are just a fraction of the mattresses we reviewed and tested to bring you this definitive list. In total, we checked out 73 mattresses from the top 20 brands, approached 37 verified side sleeping customers for their feedback, and spent over 100 nights chilling out and testing these mattresses first-hand!
When testing mattresses, our priority questions were how good is this mattress for side sleepers, and is the quality of this mattress above the rest?
Any mattress that was boringly standard or only just "ok" for side sleepers was discarded instantly. We also had a number of other priorities to think about:
Cost – is the price of the mattress worth the quality of it?
Longevity – we consulted side sleepers who've spent years on these mattresses to see how they passed the test of time.
Extra features – what other features does the mattress boast? From cooling, heat-wicking materials to ultra-quiet, noiseless coils.
Delivery, trial periods and warranty – these are the boring bits that never seem important until you're stuck with a new mattress that you hate!
Although we've listed our top 10 mattresses for side sleepers in order of best to worst, you'd certainly still be very happy if you picked number 10! Each mattress is designed for side sleepers, with contour support built-in. There's no mattress here that isn't going to help you get a restful night's sleep – we can practically guarantee it.
1. Tuft & Needle Mint Mattress: Best Overall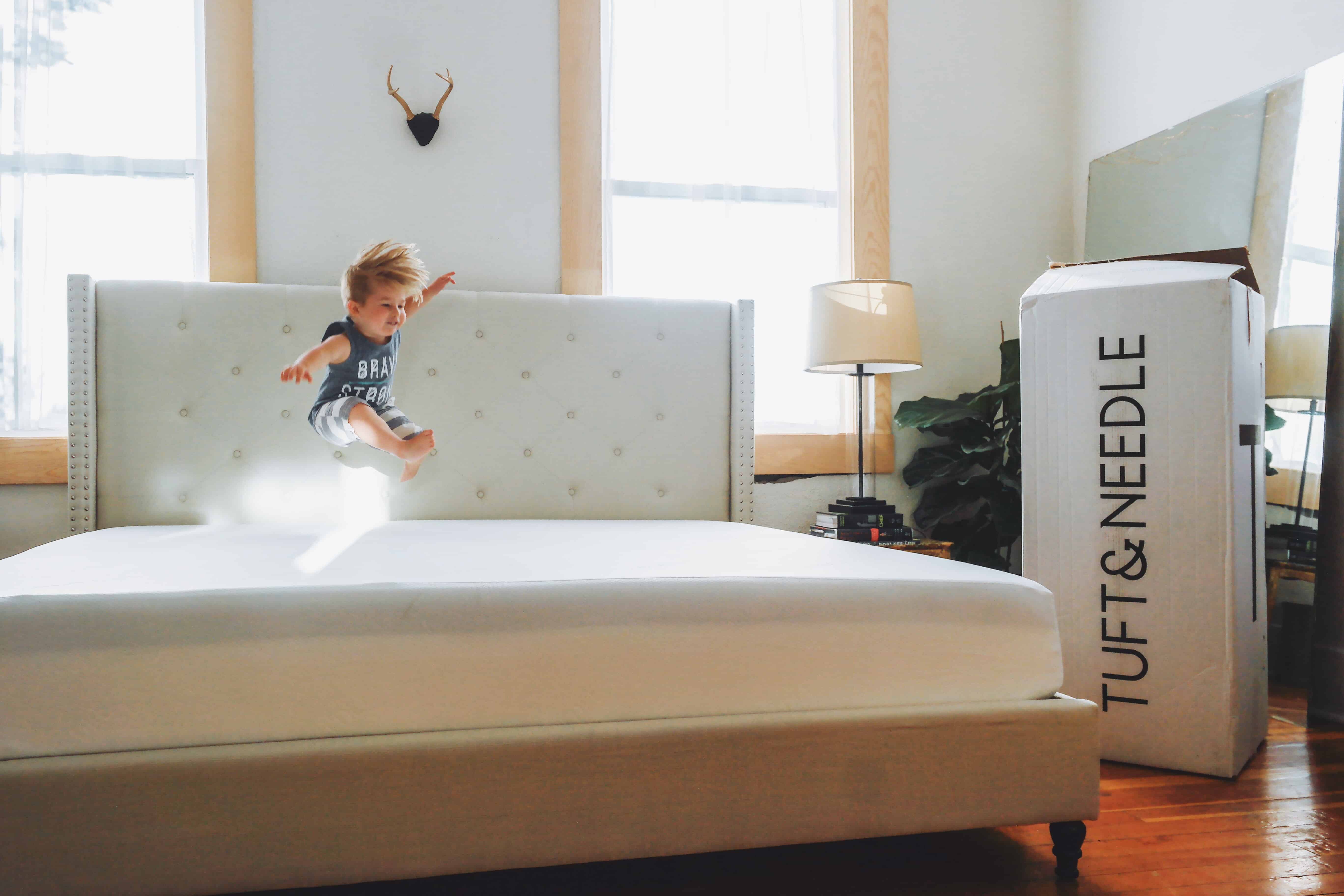 Type: Foam
Sizes Available: Twin, Twin XL, Full, Queen, King, Cal King
Trial Period: 100 nights
Delivery: Free to 48 states in 1 to 5 days
Warranty: 10-year limited
This foam mattress is the best for side sleepers. Seriously, it is. Sure, it may not be the most expensive on our list or the mattress with the most tempting features, but in one important area it wins above all else.
It's great for side sleepers.
We found it to have a medium feel, right between soft and firm, with just enough sink for most side sleepers. Tuft & Needle are happy to supply you with a mattress topper if you need it to be a little softer too.
The 3 layers are all cooling, with graphite materials, open-cell structure and ceramic gel beads to ensure you don't get all sweaty overnight. It certainly feels luxurious to rest on and is compatible with most bedframe types, including slated frames and box springs. We really liked that there are an extra 4 inches of foam stuffed around the bottom layer, which provides a level of edge support you rarely see in a foam mattress. You won't be sinking and rolling off the edge!
Our only issue with this mattress was the 10-year limited warranty, as we've reviewed lesser mattresses with lifetime warranty.
2. Helix Midnight Mattress: Best Budget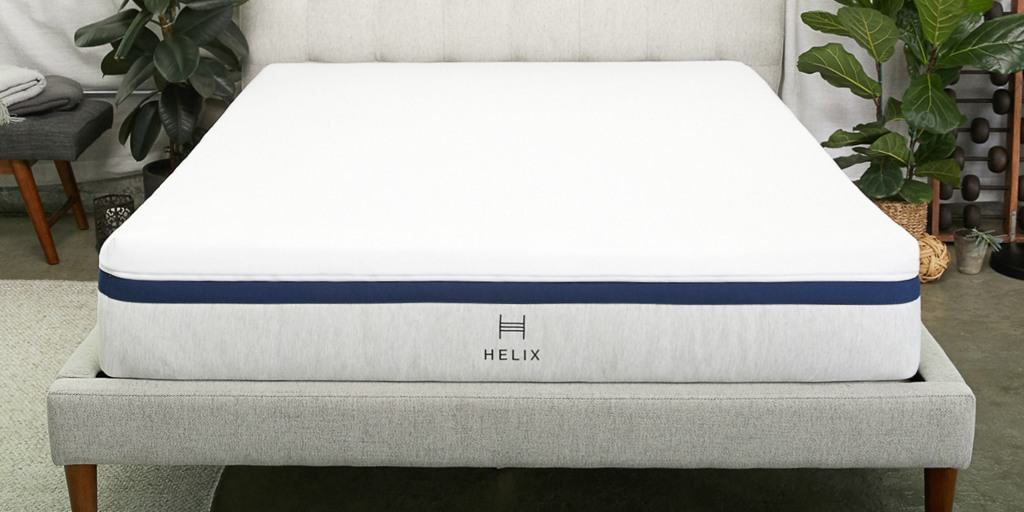 Type: Hybrid foam and coils
Sizes Available: Twin, Twin XL, Full, Queen, King, Cal King
Trial Period: 100 nights
Delivery: Free US delivery in 3 to 7 business days
Warranty: 10-year limited
At the time we reviewed these mattresses, the Helix Midnight Mattress is almost the cheapest on the list. In fact, it's only $1 more expensive than the very cheapest. It's our selected Best Budget side sleeper mattress as it has the highest quality for the price.
Every single dollar you spend will be totally worth it. It's miles better than the mattress models just $1 cheaper, so we reckon you could probably stretch your budget that tiny bit!
The hybrid mattress has a medium firm feel, so it is great for larger side sleepers or those who prefer that firmer support while they sleep. The combination of coils and Memory Plus Foam (a unique Helix foam type) gives you contour support without making you feel like you're sinking down. The dynamic foam layers are also arranged in different densities, so your pressure points will sink and be cuddled by the mattress while denser foam areas support the rest of your body to keep your spine aligned.
It doesn't have many fancy features, but it's one of the few mattresses in this cheap price range that's specifically built throughout to work for side sleeper pressure points.
3. Leesa Legend Mattress: Best Luxury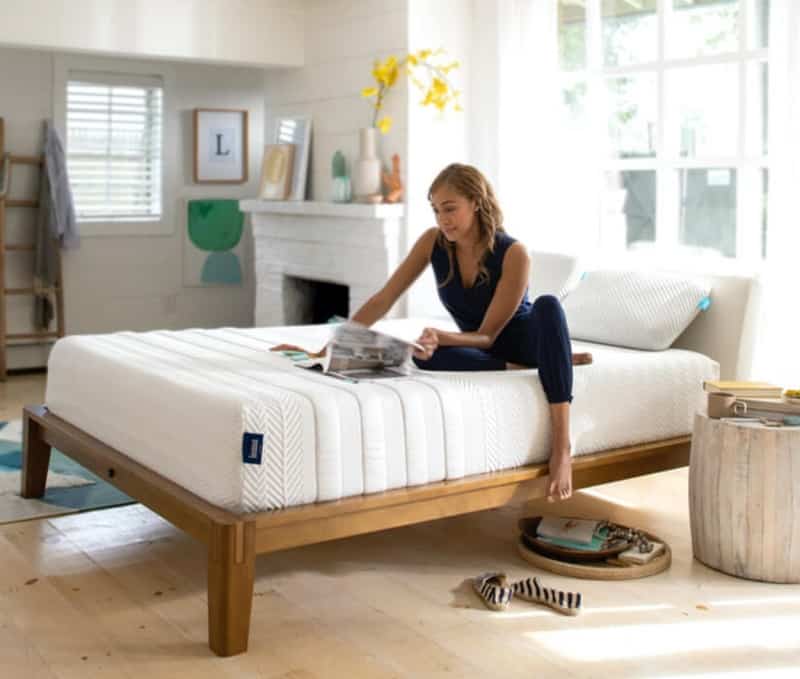 Type: Hybrid foam and coils
Sizes Available: Twin XL, Full, Queen, King, Cal King
Trial Period: 100 nights
Delivery: Free delivery to 50 states in 3 to 6 days
Warranty: 10-year limited
Yep, it's the most expensive mattress on our list and it's one of the best. We reviewed it thoroughly and decided it's certainly worth the cost.
It's designed to reduce lower back pain and relieve pressure with micro-coils that are targeted to give support specifically for your shoulder and hip, making it an ideal mattress for side sleepers.
On top of the stability coils and zoned micro-coils, you'll find 2 layers of foam. The first is a simple memory foam that provides essential contour support. Above that, there's an additional layer of foam that takes this from being an ordinary mattress to a luxury one. The perforated foam layer adds an extra layer of padding, which is fantastic for light side sleepers and really molds to your spine. Combined with the hypoallergenic 100% organic cotton cover made with merino wool (yes, seriously) you'll find that the Leesa Legend mattress provides a very cool and comfortable sleep.
Other unique features include the recycled steel used to make the coils and polyester fibers made from recycled plastic water bottles. We were also impressed that each mattress is made entirely in the USA and ships to all 50 states – most companies avoid offering shipping to Hawaii and Alaska completely, yet Leesa is willing to do it for free!
4. Loom & Leaf Mattress: Best Split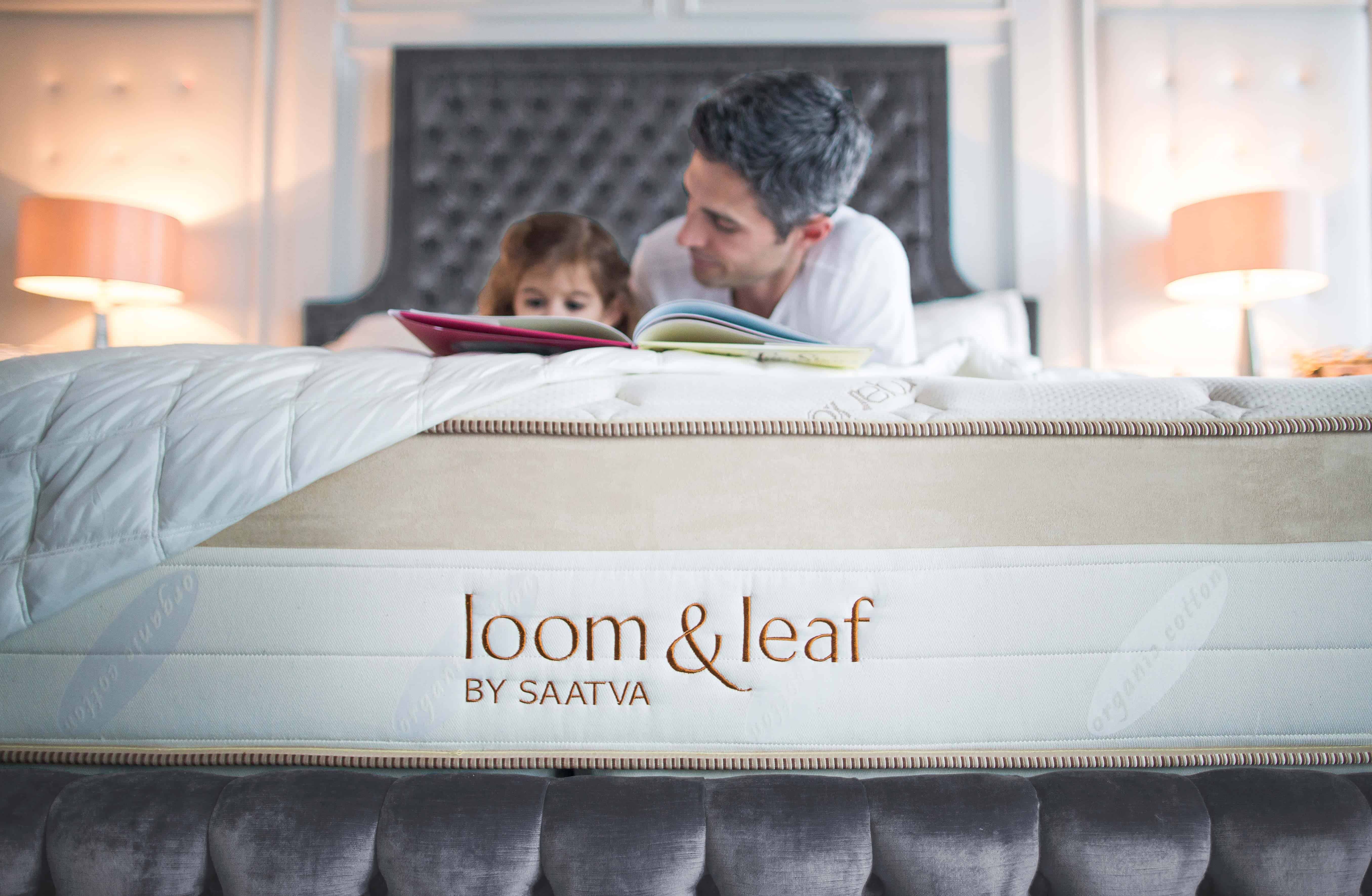 Type: Foam
Sizes Available: Twin, Twin XL, Full, Queen, King, Split King, Cal King, Split Cal King
Trial Period: 120 days
Delivery: Free white glove delivery and mattress removal
Warranty: 15 years
This is our favorite split mattress, meaning that you can control either side of the mattress separately using a lineal adjustable base. Sounds confusing, but it isn't. It simply means that by purchasing an additional base, you can adjust one half of the mattress and keep the other half in a different position. Yep, it's expensive, but worth it.
You'll notice that when you go to buy your Loom & Leaf mattress by Saatva, that you're suddenly drowning in additional options. Adding the mattress removal service and in-home set up is completely free, and you can choose to buy pillows, frames and foundations designed especially for the mattress at the same time.
To select the split option, first select the King size mattress then tick "Split Unit" under the Lineal Adjustable Base heading. The only other mattress on our list that can be split is the Purple mattress (keep scrolling down).
We recommend buying the 100% organic cotton mattress pad as well, which adds just a little more comfort and pressure relief for side sleepers. Trust us, you'll be grateful for it.
5. Nolah Signature 12 Mattress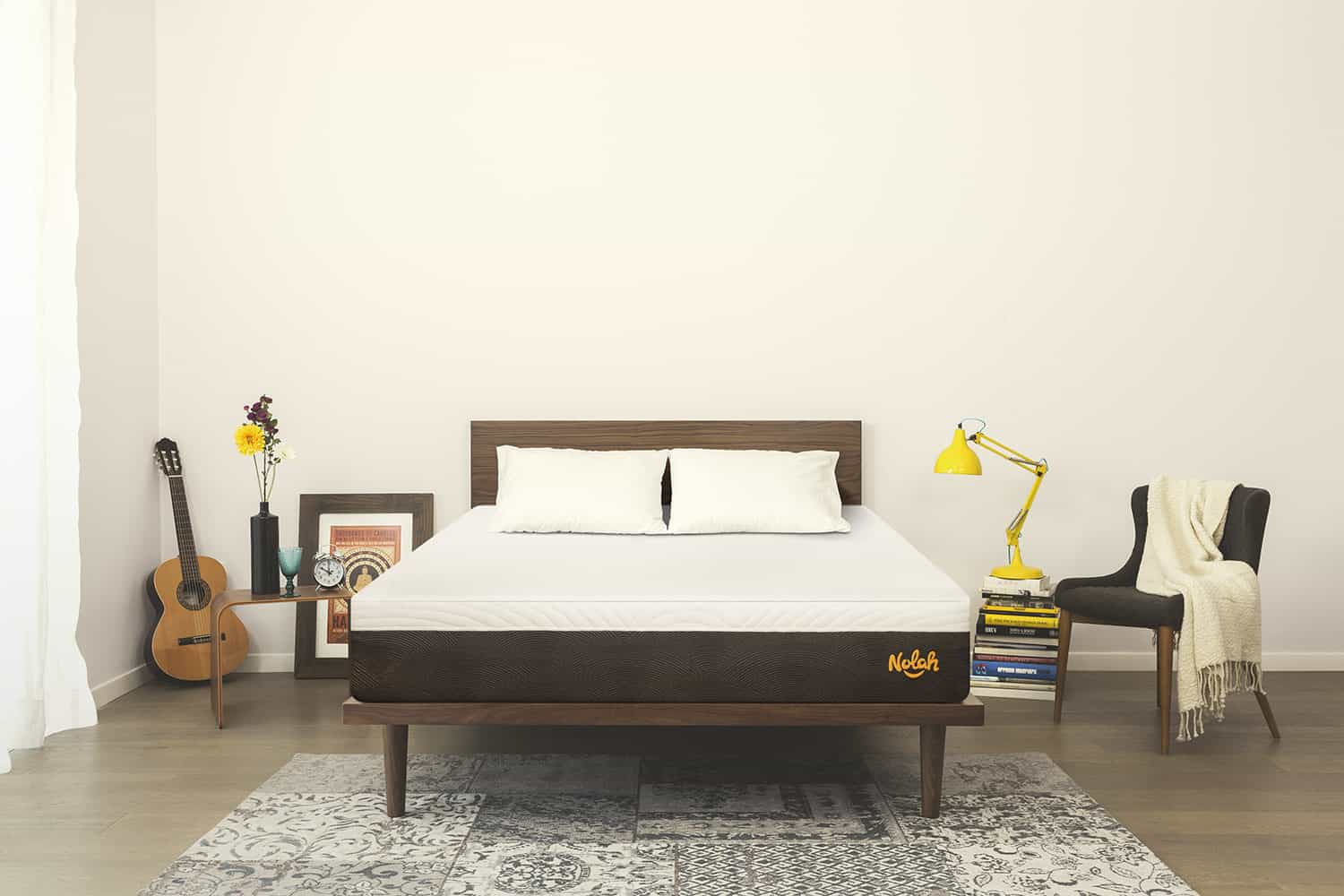 Type: Foam
Sizes Available: Twin, Twin XL, Full, Queen, King, Cal King
Trial Period: 120 nights
Delivery: Free US shipping in 2 to 8 business days
Warranty: Lifetime
Now this is a great mattress. It's double sided! If your side sleeping habit is temporary (e.g. you're sleeping on your side just for your pregnancy) then you can flip this mattress from the soft side to the firm side as soon as it's over.
The Nolah Signature 12-inch mattress is a multi-layered foam mattress designed to give a deeper level of support than their classic mattress. Made entirely in the USA, the core is 7 inches of high-density foam to provide strong support for your body, while an additional layer of high-resilience foam adds some bounce to the mattress. With a thick layer cooling AirFoam padding on top, this mattress manages to perfectly balance bounciness with that sinking-into-a-cloud feeling.
If you're a side sleeper that needs foam but loves the bounce of an innerspring mattress, this is a good choice.
Finally, this mattress does have a limited lifetime warranty, but we recommend paying a little extra to get the accidental damage cover. The organic cotton cover is great for wicking away moisture and keeping you cool, but not so great when it comes to stains and dirt.
6. Casper Hybrid Wave Mattress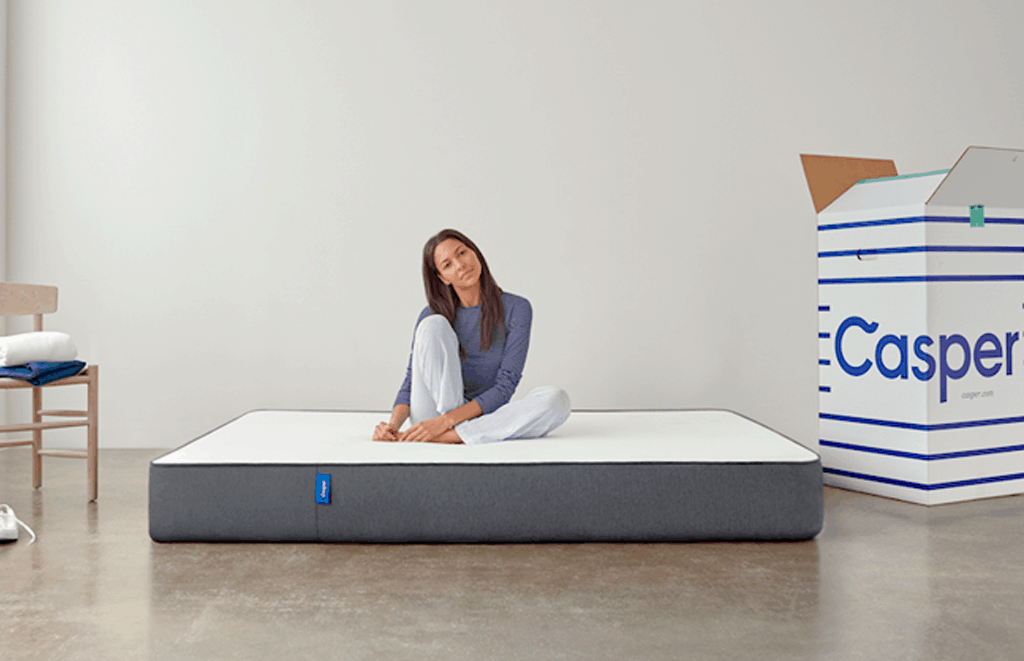 Type: Hybrid foam and coils
Sizes Available: Twin, Twin XL, Full, Queen, King, Cal King
Trial Period: 100 nights
Delivery: Free delivery to 48 states and Canada
Warranty: 10-year limited
For excellent support with enhanced cooling features, the Casper Hybrid Wave mattress is worth considering. It's on the expensive side of our list, but after examining the construction of the mattress, assessing the durability, and finding it highly suitable for side sleepers, we decided it was worth the cost.
The main difference between Casper mattresses and other mattresses (besides the more expensive price tag) is their 4 layers of foam, for support, contouring and cooling, plus coils. They also add gel pockets, which add further support targeting the shoulder and hip areas, making this mattress especially suitable for side sleepers.
Surprisingly, Casper has a quite low score from Consumer Affairs, with many reviewers pointing out that the mattresses were way too soft for their liking. But we don't see that as a problem. For side sleepers, having that soft comfort is often desirable. Plus, if you do find that the mattress is too soft for your liking, you have a 100-night trial to test it and free returns, so it won't have wasted a cent.
7. Purple Hybrid Premier Mattress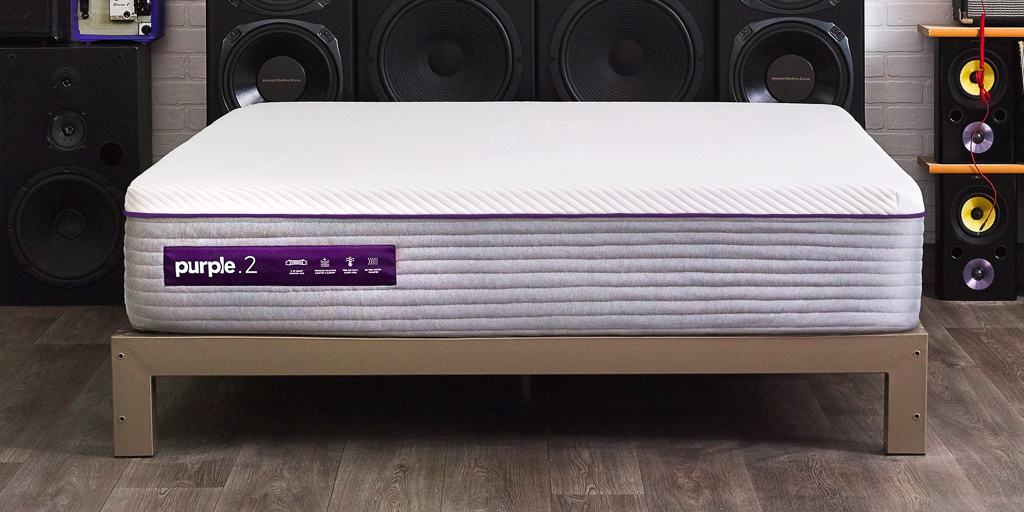 Type: Hybrid foam, coils and Purple grid
Sizes Available: Twin XL, Full, Queen, King, Split King, Cal King
Trial Period: 100 nights
Delivery: Free delivery to 48 states
Warranty: 10-year limited
When you begin researching mattresses for side sleepers, one of the first things you'll notice is that Purple is apparently a bad mattress brand for side sleepers. But we found that to be rubbish. Over the years, Purple has advanced their mattresses and now with a fully hybrid model, we found that they were more than worthy of appearing on our list.
The Purple Hybrid Premier mattress features Purple's innovative grid design, for more support and breathability than foam, but just the right amount of contour flexibility for side sleepers. It also has coils for that mattress bounce, and foam for stability. It was designed over 30 years, so you know that some serious thought has gone into this one! The entire mattress, including the Purple grid, is hypoallergenic, non-toxic and made in the USA.
If you need extra cushioning support, we recommend upgrading to the 4-inch Purple grid but be aware that it's not cheap! For those who sleep in a combination of positions, or don't need too much support, the 3-inch version will suffice.
8. Bear Hybrid Mattress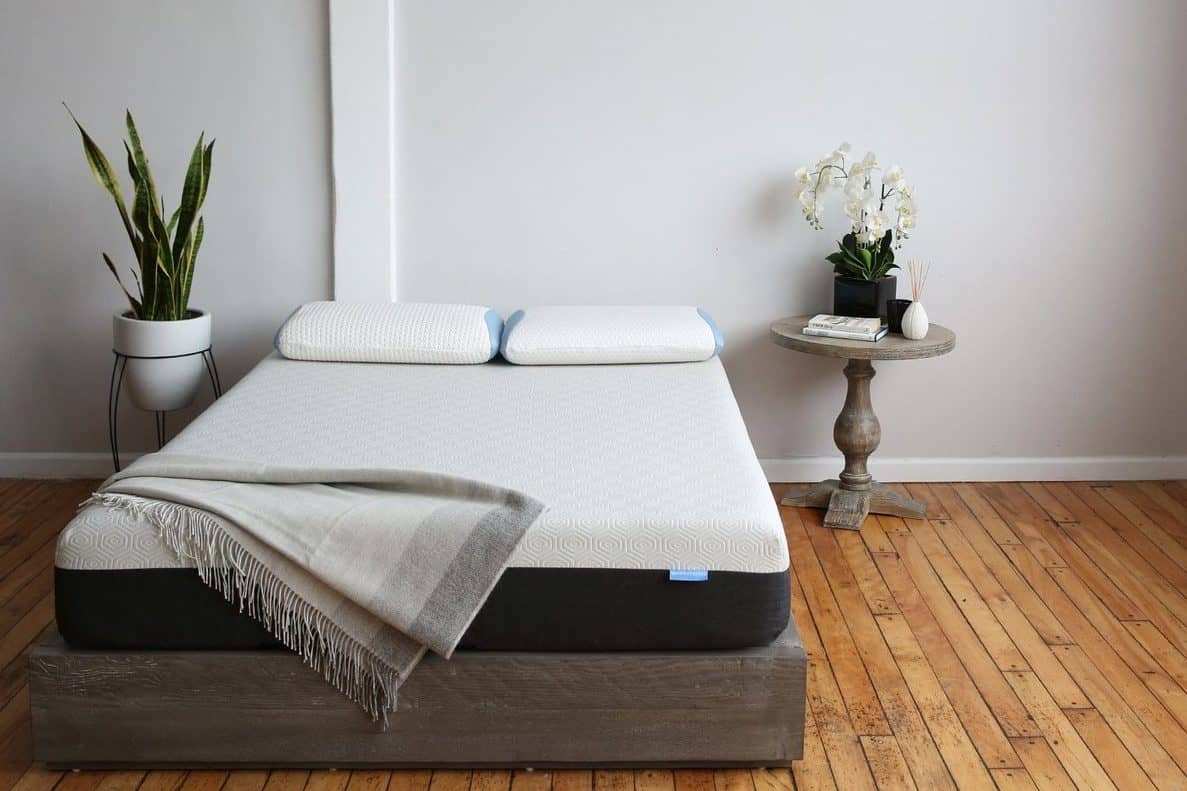 Type: Hybrid foam and coils
Sizes Available: Twin, Twin XL, Full, Queen, King, Cal King
Trial Period: 100 nights
Delivery: Free delivery to 48 states
Warranty: 20 years
Bear mattresses are recognized as possibly the best on the entire market for athletes, gym-goers, and those with muscle aches and back pain. Their hybrid model is the best for side sleepers, so if you like to recover on your side after an intense workout, this mattress could be for you.
There are 3 thin layers of foam above the coils, including a cooling layer, a comfort layer to sink into, and responsive foam layer for your contour support. This mattress also has a thicker material cover that's very plump and quilted, adding that extra padding that side sleepers need.
Free shipping and free delivery are as standard, but warranty is for 20 years, rather than the industry-standard 10 years. The long warranty period coupled with the shining reviews from everyday athletes goes to show that the quality and durability of this mattress are outstanding.
As for price, this mattress is midway between the cheapest options on our list and our Best Luxury Mattress for Side Sleepers. We thought it was priced just right!
9. Layla Mattress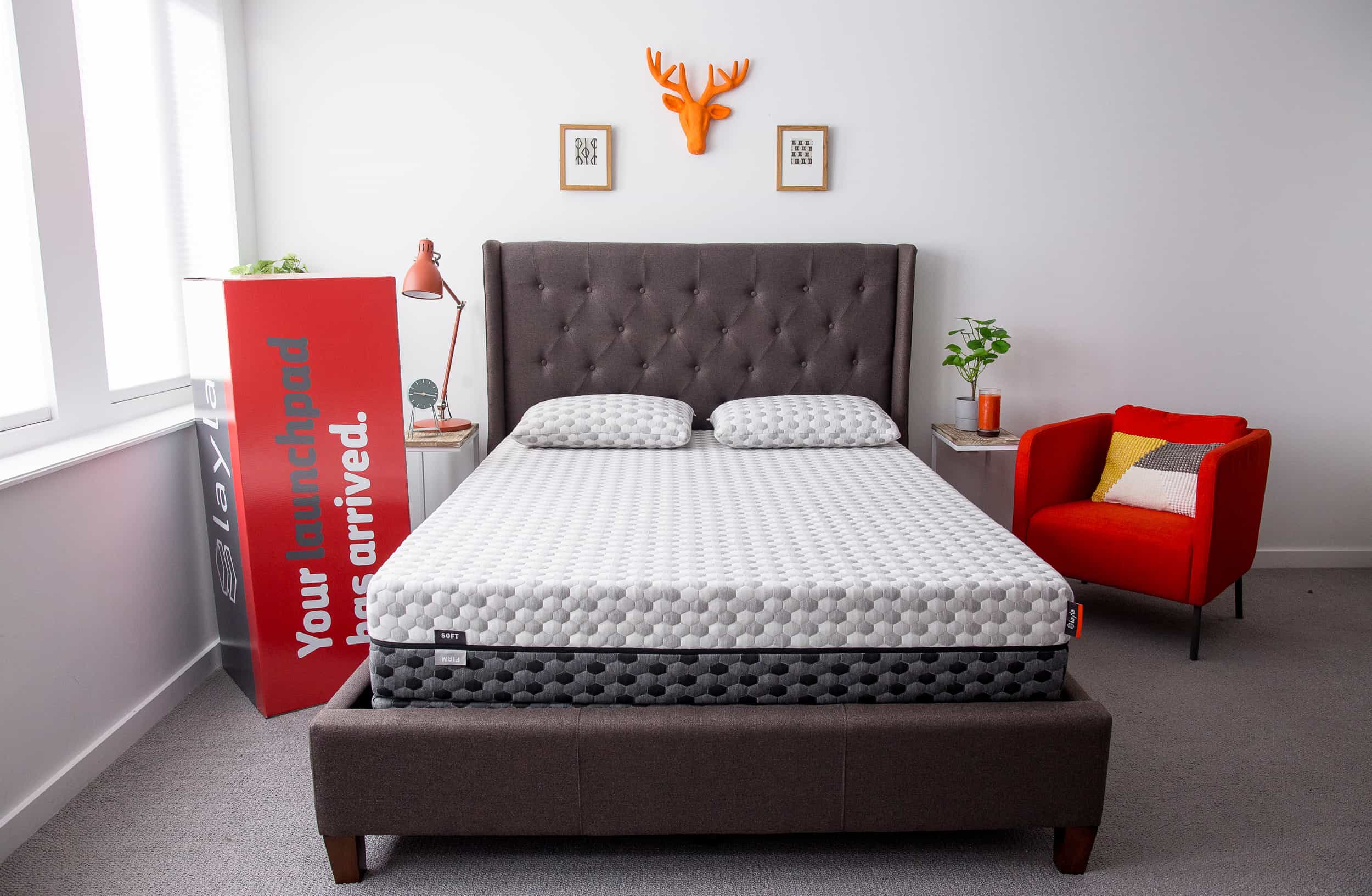 Type: Foam
Sizes Available: Twin, Twin XL, Full, Queen, King, Cal King
Trial Period: 120 nights
Delivery: Free delivery to 48 states
Warranty: Lifetime
Now we come to the cheapest mattresses on our list. The Layla mattress and Nectar mattress (review just below this one) cost the least of all mattresses on our list yet are still recognized as some of the best models for side sleepers across the internet.
Layla mattress is a solid foam mattress with very simple features. If you know that a foam mattress is best for your side sleeping position and you don't have a huge budget, this is a good mattress to choose. Ordering it is quick and simple, then Layla will send it to you for free in 1 to 3 days. Returns are free too.
The layers of foam are focused on keeping you cool, with copper-infused materials. There's minimal zoning compared to other mattresses targeted for side sleepers, but the plush feeling of this mattress as you sink into it is perfect for your hip and shoulder, nonetheless.
We're also impressed that Layla offers lifetime warranty. So, while it may be a cheap mattress in comparison to the best of the best, buying this one isn't a gamble. It's proven time and again that it is well-made and reliable.
10. Nectar Mattress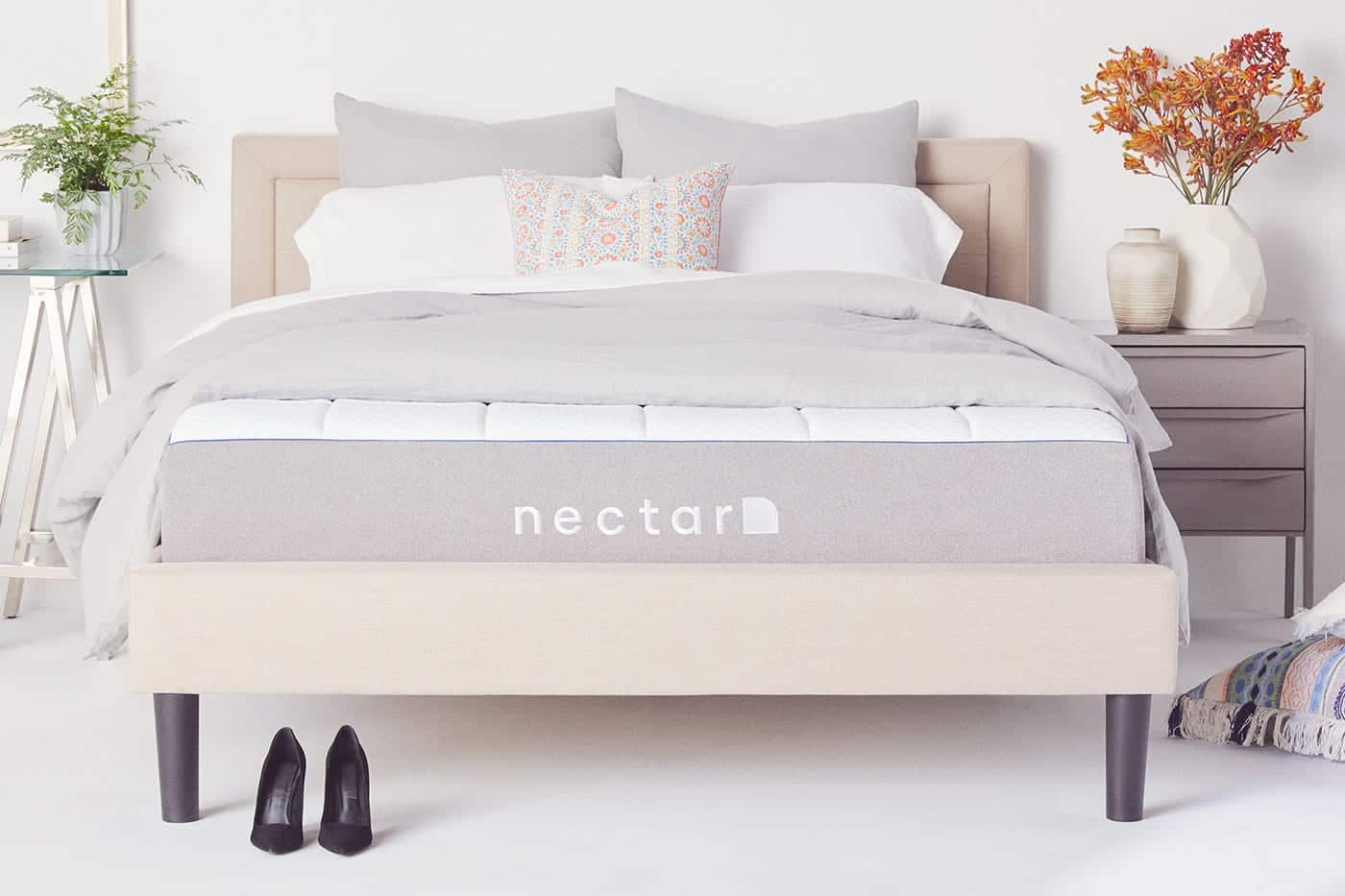 Type: Foam
Sizes Available: Twin, Twin XL, Full, Queen, King, Cal King
Trial Period: 365 nights
Delivery: Free delivery to 48 states
Warranty: Forever
Much like the Layla mattress, the final mattress on our list is very affordable with surprisingly good features, like a "forever" warranty, free pillows/protector/sheets and year-long trial period.
Nectar mattress is a pure foam mattress that arrives in a box, unfurling to plump up into a full-sized bed. Even when completely plumped up, however, it still has a medium firm feel. If you're looking for a mattress so soft it feels like you're floating, this isn't it!
Furthermore, this mattress doesn't have much bounce. Instead, it has very little motion transfer. If you or your sleeping partner toss and turn all night, this mattress will keep the disruption to a minimum.
It does have a quilted cover layer atop the cooling gel memory foam, core memory foam and base memory foam (it's a very basic design), which adds a little extra comfort. Nonetheless, we wouldn't recommend this mattress to very lightweight side sleepers, as you'll be too light to really sink into this mattress and benefit from the contour support. Read our guide below to find out why your body weight and shape matters for mattress firmness.
Side Sleepers Guide to Picking a Mattress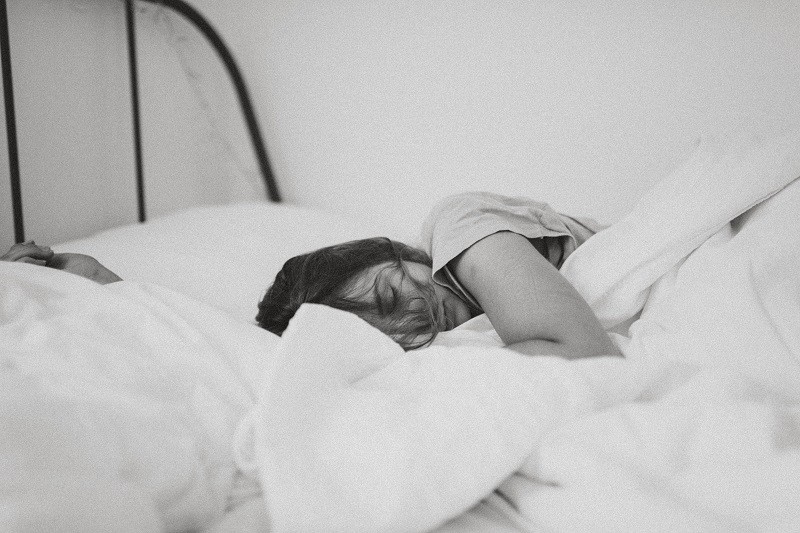 Hunting for a new mattress can be a pain in the backside…. But nowhere near as painful as side sleeping on a mattress that's bad for your back! As side sleepers, we have different requirements to back and stomach sleepers so don't just follow a generic guide to buying a mattress. We've created a guide to help side sleepers pick a mattress that will support your back and side as you catch some all-important zzzs.
Why You Shouldn't Ignore Your Sleeping Position?
Everyone knows that the quality of a mattress directly relates to the quality of sleep – studies have proven it. They've even gone so far as to show that sleeping on a high-quality, new mattress can reduce chronic back pain too.
But buying any new mattress is not the solution to your body aches and sleep troubles. You really need to consider your sleeping position! If you're not a side sleeper, make sure you check our site for other mattress guides. Otherwise, let's dig into why being a side sleeper matters.
Surveys have shown that around 75% of people are side sleepers. Fetal position is the most common (curled up with your knees bent) but sleeping with your legs straight and/or arms stretched out is also completely natural.
No matter how you like to sleep on your side, or which side you prefer, the key to resting comfortably in your sleep position is to keep your spine straight.
With back and stomach sleepers, a firm mattress that doesn't dip will keep your spine nice and straight as you sleep… but for side sleepers, with curves pressed into the mattress, it's a little more complex.
What to Look for in a Mattress for Side Sleepers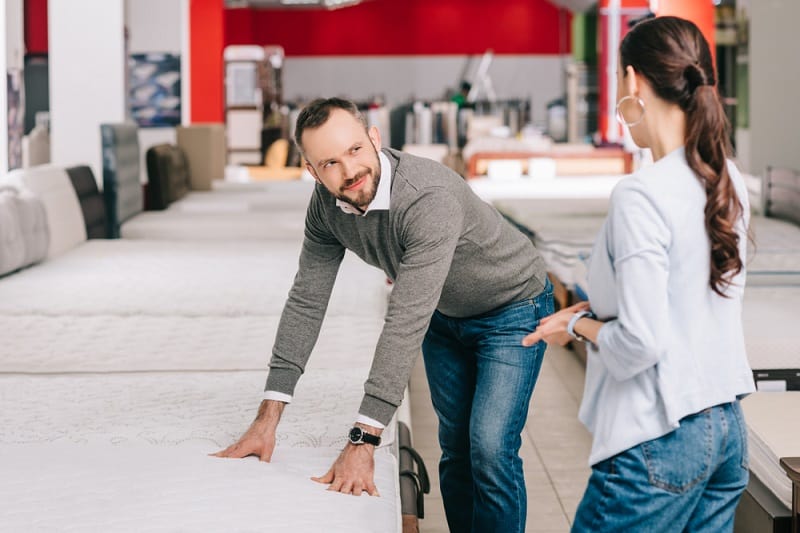 When you're buying a mattress, you can spend days deciding on your budget, the extra features you want, and the little details like warranty and delivery service. But when it comes to selecting a mattress, whether it's from our list of the very best or your own research, it boils down to 2 key things.
How firm should the mattress be?
What mattress type would you prefer?
You also need to know a little bit about pressure points and mattress layers.
Pressure Point Support
As a side sleeper, your pressure points are your hip and shoulder. These body parts need to sink into the mattress, while your stomach and legs are lifted. Essentially, your mattress should mold to your curves instead of the other way around.
This is why foam and latex mattresses are best, as they have a flexibility that lets your pressure points sink in comfortably. A good mattress for side sleepers won't leave you with a curved spine or dead arm.
Mattress Layers/Zoned Areas
If you're feeling unhappy at the idea of sleeping on a foam or latex mattress after years of enjoying innerspring support, fear not. Hybrid mattresses can have different layers, so your mattress is primarily made from the familiar innersprings you love but with a foam top layer that provides the support you need for sleeping on your side.
Some (but not all) mattresses designed for side sleepers will have different layers not just horizontally but also vertically. The central area of the mattress might be firmer than the top and bottom, so your stomach is lifted while your hip and shoulder sink in.
These sorts of mattresses are best considered if you have an average body height and weight, to ensure that the zones line up.
Deciding What You Need
With pressure points and the flexibility of mattress layers in mind, you can now choose the mattress firmness you need and the mattress type.
As a side sleeper, you don't want a firm mattress. But having a medium-firm mattress might be suitable. The more your body curves and dips into the mattress, the more support you'll need to keep your spine level. So, if you're extra-large or curvy, you're going to need a mattress that can curve with you but still be firm enough to not collapse completely under your weight. If you're lacking curves, you can get away with a softer mattress that you sink into and still have spine support.
Whatever mattress type you go for, you must ensure that there's enough padding in the top layer for your pressure points to sink in comfortably.
As for the type of mattress you choose, you'll find that latex, foam and hybrid mattresses with foam top layers are best for side sleepers as they curve and flex with your body in a way that simple innerspring mattresses won't.
Read More:
3 Tips to Help Side Sleepers Get Comfy!
Once you've picked your mattress, it's time to get comfy – if your new mattress isn't ticking all the right boxes, try these 3 tips to help support your side sleeping position.
Add moisture wicking and/or heat wicking materials. If you've selected a foam or latex mattress for the first time, you might find that the dense material supports your spine… but makes you sweat! You can try buying a cooling gel mattress topper or choose cotton sheets, as natural materials won't make you sweat like synthetic ones.
Try new pillows. Think of your head as an extension of your spine. If your new mattress keeps your spine aligned but a saggy pillow leaves your neck scrunched and your head at an angle, you'll feel it in the morning! The right pillow depth keeps your head level with your spine and ensures a better night's sleep.
Consider your body shape and mass. When it comes to selecting a mattress, there's no one-size-fits-all rule as to which mattress is best for side sleepers. Literally. Even though you need a soft mattress that will dip to your body's pressure points, the softness of the mattress will need to be different for different bodies. This is why checking the returns policy and trial period is so important! Knowing you can return a mattress if it isn't right for you is important.
Frequently Asked Questions
Don't let your burning questions keep you up at night. We've got all the answers right here.
What mattress type is best for side sleepers?
Mattresses with medium-soft, flexible top layers are best. Foam and latex mattresses are often the best mattress type for side sleepers, but you might also pick an innerspring hybrid mattress if the top layer is foam/latex that provides enough support.
How firm should a mattress be for a side sleeper?
Typically, soft to medium-soft mattresses are best for side sleepers so your mattress can flex and mold to your body shape and pressure points. The exact firmness depends on your body weight, size and mattress type preference.
Should a Side Sleeper Sleep on a Firm Mattress?
You can, but it may be very uncomfortable. Soft and medium mattresses will flex and support the curves of your body, while a firm mattress won't. As a result, you might put more weight on your pressure points (hip and shoulder) or flex your spine uncomfortably to rest along the mattress.
Are Pillow Top Mattresses Bad for Side Sleepers?
Yes, pillow top mattresses are often great for side sleepers. Just like a full foam or latex mattress, the pillow top allows the hip and shoulder to sink in comfortably while still supporting your abdomen to keep your spine straight.
What Pillows are Best for Side Sleepers?
Your pillow should keep your head lifted so it's aligned straight with your spine, not causing your neck to bend at an angle. It needs to be at least 3 inches thick, to fill the space between the edge of your shoulder and head. The type of pillow you choose is up to you, with synthetic, natural down, and all kinds of hypoallergenic pillows available.