There is nothing more precious in this world than your children. Ensuring that they are well in their health is probably your top priority.
If you want your children to be healthy, sleep is the most basic premises! Has it ever crossed your mind how important it is to buy your child/children the perfect mattress?
If so, remember one thing; it is not only a matter of price. The best mattress for your child depends on some factors, and you should take all of them into consideration if you are looking to get the most comfortable, suitable, and perhaps affordable mattress for your kids.
This guide will get you through the difficulties of making the right decision on the best mattress for your kids.
Do not worry; we are here to give you a few tips on what to look for first before buying a mattress when your kid moves from the crib to a kid bed. Here's what you will learn today:
Healthy Sleep and the Importance of a Good Mattress for Your Kids' Growth and Development
Everybody needs a good mattress to ensure a healthy sleep but this is even more important when it comes to your children. We have all experienced sleep on a cheap or well-used mattress and can remember how uncomfortable it feels –leading to a disturbed night's sleep and a groggy and achy feeling in the morning.
It's the same for kids, adding though the risk of stiffness and discomfort as their bodies are constantly changing. What is more, there is a growing literature sustaining the importance of adequate sleep for young children's health (see Speirs et al. 2014).
WHY YOUR KIDS' MATTRESS MATTERS
To support healthy growth and development – You want to choose a mattress that can adequately support your child's growing body. Kids' bones are still developing and their mattress should provide with that precise support to ensure there are no spinal problems down the road.
To get a good night's sleep – It is critical to ensure that your child sleeps on a good mattress to facilitate a good night's sleep, which in turn plays a role in their quality of life and health. Research evidence suggests that a shorter child night-time sleep is associated with a higher BMI percentile, meaning your child is more likely to be obese. In addition, apart from fatigue, poor sleep affects your child's daily habits, with difficulties to concentrate and remember things resulting in underperformance in school and extracurricular activities.
To grow with them – It may sound unreal, however, if you pick the right mattress, your child can maintain the same mattress from the moment he or she grows out of the crib until he moves out of your home. Keep this thought in mind and choose a mattress that will last and won't outgrow your kid.

Hours of sleep needed per age
If your child is somewhere between 3-12 years old, then 10-12 hours per day are sufficient to get decent rest and refresh, while helping their growth and development, both physically and mentally.

If you have are a parent to a teenager (ages 12-18 years old), then 8-9 hours of sleep are good enough for revitalizing and boosting your child's energy levels at a demanding period in their lives, while still helping their growth.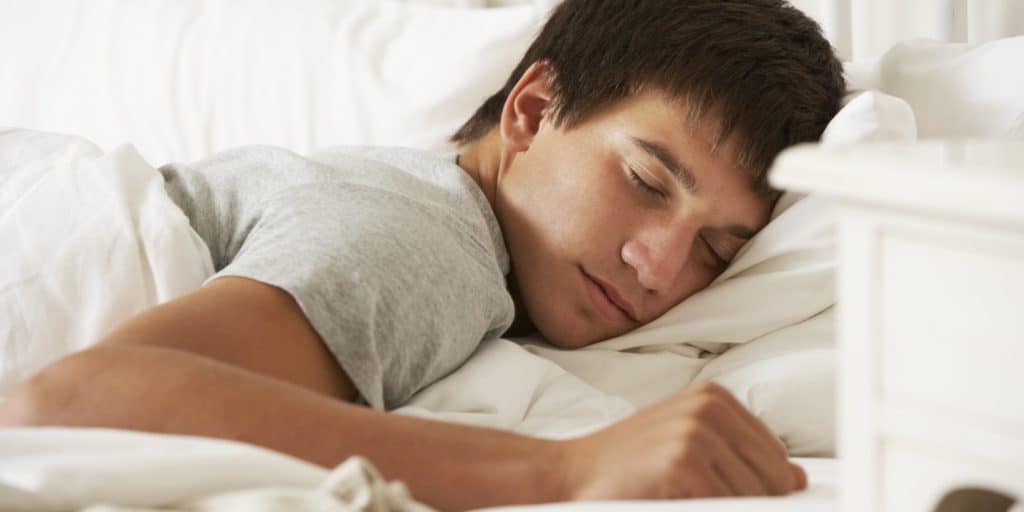 Factors to Consider Before Buying a Mattress for your Kids
Shopping for the best mattress for your kids is not as simple as you may think. Obviously, it is not also the same for any kid. Sleep habits vary between kids of different ages and choosing a mattress that is appropriate and suited to your kid is actually a process you should not take lightly. Below are the top parameters to consider before making your decision.

Style – Type of mattress
Generally speaking, innerspring mattresses are preferred for children to provide with maximum support
If you opt for a memory foam mattress, choose one that is certified to not let off-toxic gas
So you know that children need sufficient sleep to grow and have a balanced development. There are tons of different types of mattresses available to choose for your kid's bed. At best, you can pick a mattress that is organic, waterproof, made of memory foam and so forth. Below we explain each type of mattress into more detail, focusing on its pros and cons.
A very popular option when it comes to children's beds is the innerspring mattress. This is basically due to the fact that these mattresses are more durable and can take a beating. Nowadays with the advancement of technology, innerspring mattresses come in two options: open coil and pocket coil.
Open coil innerspring mattresses are a budget-friendly choice which is not however as durable as other types. Whilst the springs that are inside will not easily wear out from the weight of a young child, yet as it grows, this will put added pressure on those springs. You can still buy a topper or pad to increase the lifespan of the mattress.
Another type is pocket coil innerspring mattresses which are more expensive than a traditional innerspring mattress since the coils are wrapped in fabric. This is of the benefits of pocket coil mattresses as they will not share the load and could contour to your kid's body better. Overall, this is a valid option worth the extra cost, since they last longer than average innerspring mattresses.
On the other hand, you can choose for foam-based mattresses. For instance, memory foam is a type of polyurethane material sensitive to body temperature. The memory foam molds to the shape of your child's body and is extremely comfortable, as long as it is ideally medium firm.
Among the advantages of memory foam is the ability to relieve pain and pressure points, which is not so common in children however it is still something to remember.
Of the downsides and important taking into consideration that we are looking for a mattress for kids, memory foams tend to let off toxic gasses for years. It is important therefore to seek a memory foam mattress that comes with a GreenGuard GOLD certification or CertiPUR-US certification.
Another type of foam mattress to think about is the latex mattress. You will notice that a natural foam latex rubber mattress is a bit pricey, yet they offer superior support for the growing child. In addition, latex mattresses are very comfortable, and usually hypoallergenic, antibacterial, durable and do not let off-gases like memory foam mattresses do.
Comfort and Quality
Choose a proper high-quality mattress to avoid soreness, poor sleeping habits, etc.
The best mattress for your kids is one that offers support while also cushions their developing bodies
Comfort related more with preference regarding feel and firmness. When your kids suffer from sleeping in a low-quality mattress with minimal comfort, they can experience, soreness, fatigue and underperform at school and become moody.
High-quality mattresses can be a bit pricier, yet they are worth the cost in the long run. If a kid is forced to sleep on an uncomfortable mattress, they can develop poor sleep habits at a young age, which will follow them for life.
Experiencing the comfort of a better fitting mattress can skyrocket the kid's mood, sensation, and performance.
Support
Choose a proper mattress in terms of firmness level to allow for your kids' bones to grow normally through good spinal alignment
Consider your kids' sleeping patterns -not all mattresses are appropriate for different sleeping positions.
As your children get older and develop a specific sleeping style, their positional preference becomes more important when selecting the best mattress. You should be careful to get a mattress that neither too soft nor too firm, but medium firm.
A very soft mattress could lead to improper spine alignment, which in turn leads to improper posture and back issues.
If you choose a super firm mattress and your child is a side sleeper, this can create pressure points and poor support.
Allergies
Choose a proper mattress in terms of firmness level to allow for your kids' bones to grow normally through good spinal alignment
Consider your kids' sleeping patterns -not all mattresses are appropriate for different sleeping positions.
A common health issue during childhood is allergies. Children often have even severed allergies which interfere with their quality of life. You definitely want to consider this factor when you're shopping for a mattress for them.
You don't want to set off their allergies or cause them to have bad reactions. And of course, it is almost impossible to determine what it is in the mattress that causes the allergic reaction.
In this sense, you should prefer a hypo-allergic mattress and/or mattress pad/cover which will not grow bacteria. Anti-allergy mattresses and covers are also an option even if your child does not have an allergy. This is because they help control allergens like dust mites. The best types of mattresses for kids with allergies, therefore, are those with microbial or hypoallergenic fills and covers.
Waterproofing is something else to consider; especially modern waterproofing is made of more sophisticated materials and can be enhancing to your child's health.
Off-gassing
Usually, mattresses like memory foam emit toxic smell which can last
Pick a mattress that is CertiPUR-US and Global Organic Textile Standard certified to avoid direct exposure to toxic substances
Health is above all. That said, one issue to tackle with mattresses is the off-gassing that often comes with mattresses made from synthetic materials such as PVC or vinyl. To deal with the chemical smell especially when you open up mattresses such as memory foam, try to look for CertiPUR-US certification, although even then it may have a mild odor, it goes away.
If you buy a mattress that does not have this certification, you will not want your child to be directly exposed to it for too long. You can either air it out for a few days before you allow your kid to sleep on it. Even if you don't smell anything, mattresses can still off-gas. One way to get around this is to buy organic. A mattress manufactured with Global Organic Textile Standard (GOTS) certification means that the mattress meets stringent organic and non-toxic standards.
Growth rate and mattress size
Opt for a bigger size mattress since kids grow at a fast pace
The smaller the mattress, the quicker it is outgrown. Better choose a full-size mattress to last until adulthood
One of the most critical factors when selecting the best mattress for your kids is mattress size.
Children grow as they get older, and thus their need for a bigger mattress comes as well. This does not mean you need to buy a new mattress constantly due to the outgrowing of their current mattress.
A high-quality mattress can last from 8-12 years and therefore you shouldn't be concerned as long as making the right choice from the beginning.
Parents usually choose a Twin and Twin XL mattress as children start out small and are also an affordable option. However, if space allows, considering a Full-size mattress to make storytime and cuddling in bed with your child a bit more comfortable. In addition, your child will get bigger and before you know it, the need for a larger mattress will be a necessity. A full mattress could be more expensive, yet it is an excellent size to get and can go all the way to adulthood.


4 Best Mattress for Your Kids 2022
These mattresses will do extremely well to get your kids a good night's rest since they:
1. Nolah mattress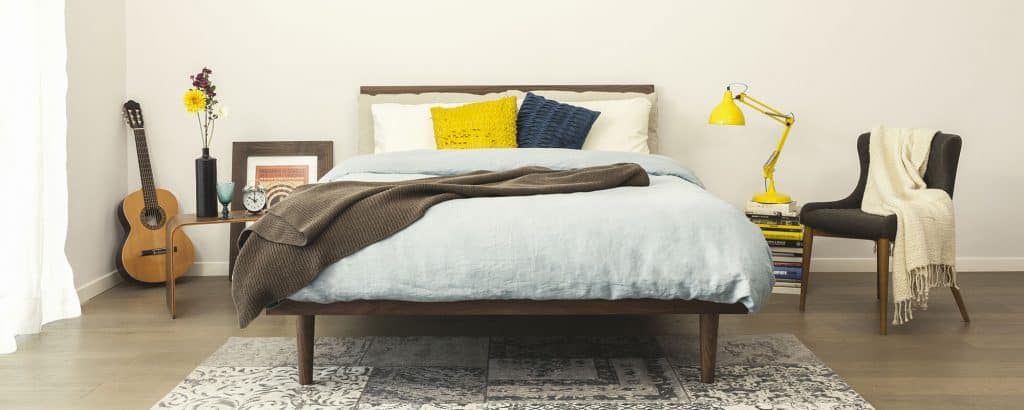 Nolah Mattress is the first universal mattress available online only.
Nolah is 10 inches thick in total and softer than average, consisting of three foam layers:
2 inches of Air Foam comfort layer (2.5 lb/sqft) – Nolah air foam has billions of air capsules embedded into the foam
1 inch of Avena foam transition layer (4 lb/sqft) – a latex-like foam used only in Leesa so far
7 inches of polyfoam (1.8 lb/sqft)
Nolah is environmentally friendly, in particular, it "adopts" a wild animal for every mattress you buy. This means the brand spends some money to help protect wildlife communities and it is great to consider if you are looking to get your child committed to such a cause. Besides, most children love animals or should learn to care about nature and animal protection donation.
Of the highlights is how the mattress sleeps pretty cool and does a good job to relieve pressure points and isolate motion.
Side sleepers will fall in love with this mattress, however, it can accommodate the needs of
Nolah is manufactured in the USA, offers a 120-night sleep trial and 15-year warranty and free shipping in a box-style packaging.
Nolah is only sold online at a reasonable price for what it offers.
On the downsides, is how the knitted viscose cover is not removable, which is not very practical when using the mattress for kids.
PROS:
Sleeps cool
Three layers construction offers comfort and pressure relief
Environmentally sensitive
Ideal for side sleepers
Minimal motion transfer
Cute wild animal cover
Can protect wild animals while buying
Warranty and free trial above industry standard
CONS:
Non-removable cover
A bit softer than most people would prefer
2. The Eve Mattress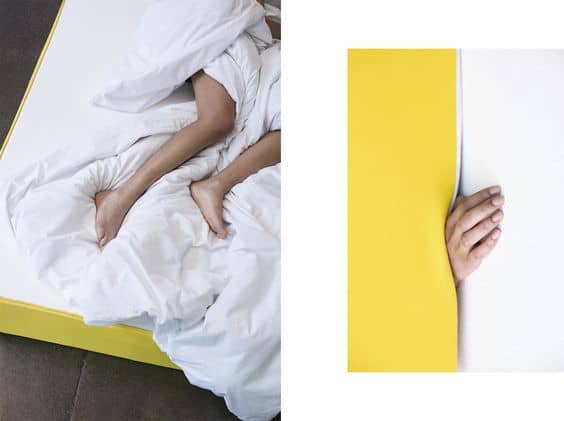 The Eve mattress is a top choice if you are looking for a new generation 4cm memory foam mattress which sleeps cooler and offers more bounce than conventional memory foam even though it has no springs, due to high point elasticity.
This attribute also helps to redistribute pressure across the child's body and relieve joints. Eve's unique formula means you don't sink in as much as traditional memory foam mattress do and provides firmer support for your kids.
Eve mattress designers' claim that their products are subjected to the strictest safety procedures to make sure the materials used are eco-friendly and fire-safe, also that the mattress can be placed on slats, box-spring frames or just lay on its own on the floor. This means you should be carefree when it comes to using it for your kids!
Another cool feature especially if you are looking to buy this mattress for your kids, is how the cover can be washed which is great as there are potential accidents such as spills and wetness.
This mattress, made in London, UK, comes in a trendy vacuum-packed box which is superbly innovative while also cuts down on the delivery costs. Just unpack it and it will expand into its full glory. It comes with a ten-year warranty and they will refund you the full amount if you return the product within 100 days from your purchase.
Of the highlights, this mattress has a beautiful design and offers comfort at a reasonable price ranging from $500 to $1000, with several financing options available.
PROS:
Cooling effect
Offers comfort and pain relief
New generation memory foam and hand-sewn mattress
Eco-friendly and fire-safe
Nice box style packaging
Cover can be washed
Affordable price
CONS:
Undesirable initial smell
Degassing time a bit too long
Perhaps not the cheapest choice available
3. Helix Mattress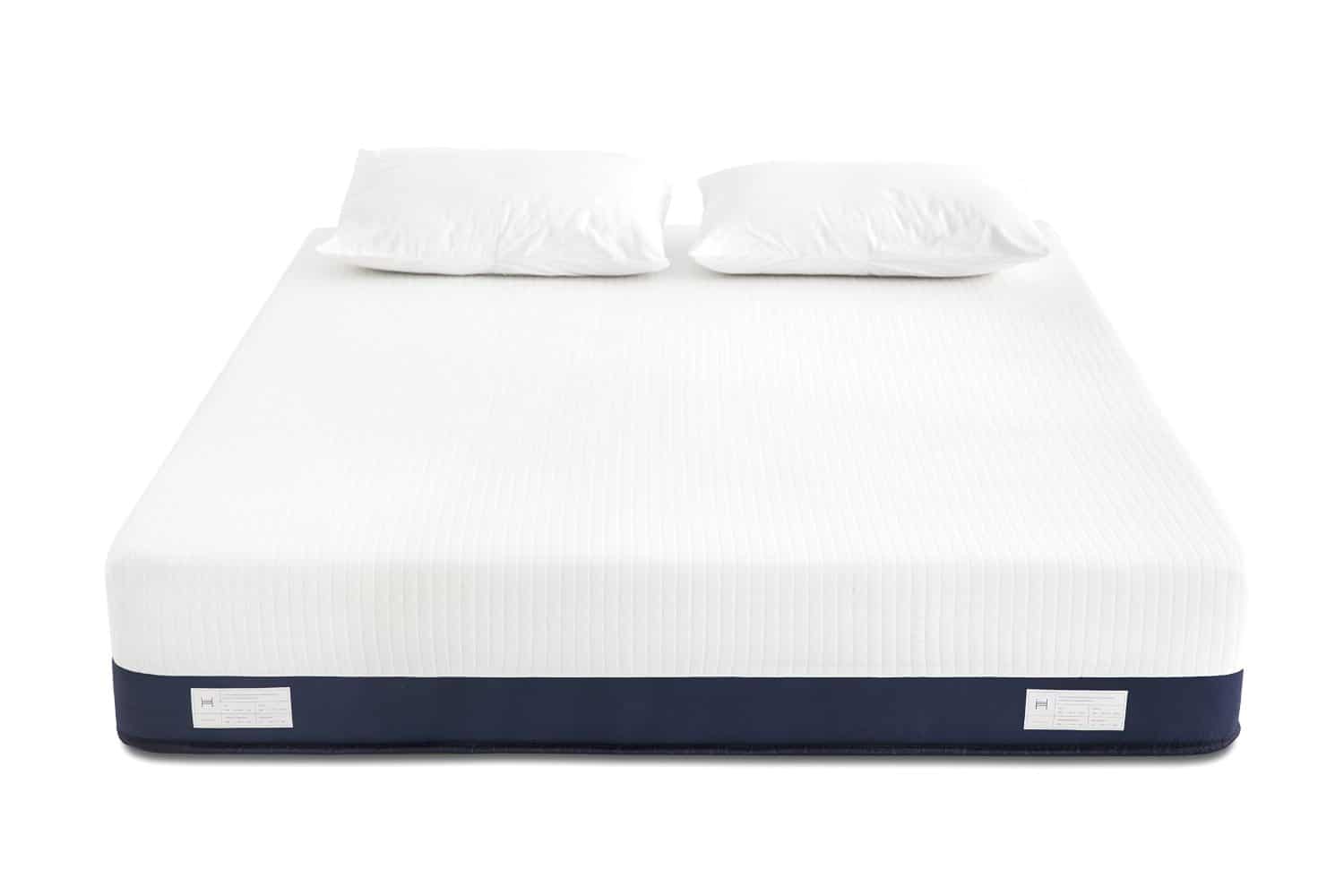 Helix Sleep is one of the great mattresses which is specifically designed to nurture for your individual needs and preferences. To explain how this works, it is actually totally customizable and can be custom made for you within ten days from the moment you order it. You can change the following parameters: feel (plush/firm), support (light/strong), temperature (mild/cool) and Point Elasticity (low/high).
Helix is made of high-quality materials that have little to no odor or chemical off-gassing and it is OEKO-TEX® Standard 100, Class 1 certified.
Helix which is made in the USA is delivered in a box to your location and offers 100 nights trial as their risk-free guarantee offering a ten-year warranty. It has an average price of $600-$995. You can place Helix on any flat surface.
PROS:
Fully customizable
Little to no odor or chemical off-gassing
Good bounce
Special 4 layers structure design
CONS:
Cover is not removable
Fair –at-best edge support
4. Tuft & Needle Mattress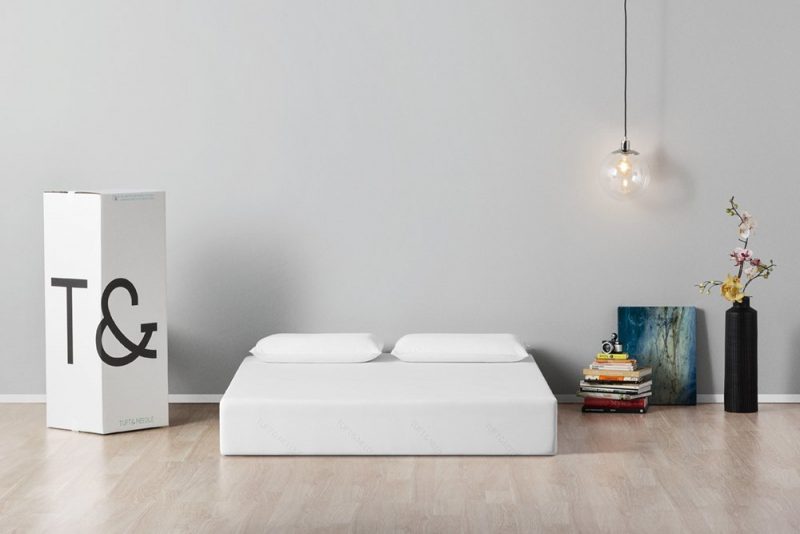 The Tuft & Needle is the decent choice made of a specific Adaptive Foam, which is not memory foam or latex.
Still, the mattress comes with a high-quality support layer that is the perfect foundation for the mattress and works in three ways for heat retention, which is great for your kid.
Tuft & Needle has a good medium-firm feel and provides support for all sleeping styles. Being a bit more towards a firmer feel, this mattress can minimize motion transfer, while sleeps cool and has good edge support.
If you decide to order it, this mattress will come in a box straight to your doorstep via courier and can be placed on slats, box springs or just on the floor.
It comes with a ten-year warranty and a 100-night hassle-free return if you don't like it.
Prices range from $350 to $750 and it is made in the USA.
PROS:
Sleeps cool
Luxury materials
Provides good support
Minimal motion transfer
Low price point
CONS:
No frills/luxury
Firmer than average
Final Verdict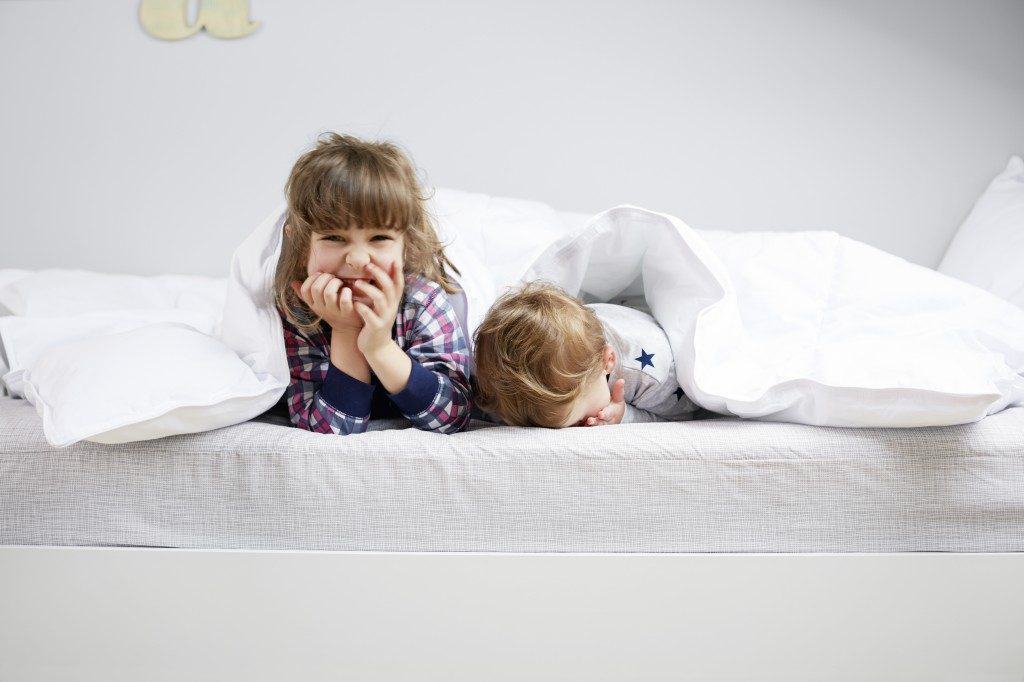 You don't want to come short when it comes to your children's health. This, of course, doesn't mean you have to go way out of your budget either to get a decent or even a great mattress for your kids. In this article, we offered plenty of options to choose from depending on your child's needs and other parameters worth considering such as the mattress size, comfort and quality, support in terms of firmness, any allergies, and off-gassing.
You should not feel intimidated when it comes to making the right decision for your child's mattress. Obviously, it is best if you look for a mattress that takes into consideration the child's growth rate, which means that a bigger size mattress is probably a better choice if your child is around 10 years old for example when it is more likely to start growing fast.
In addition, you definitely want to consider the type of mattress and support your child will have by choosing the right mattress for him or her.
On the other hand, it is critical to consider any medical conditions your child may have, such as any allergies which can determine the kind of mattress to choose or how important it is to avoid a mattress like memory foam which evidently has been reported to off-gas substantially. You certainly want to avoid this sort of toxicity in any case for your kids, but even more when they have breathing problems or other condition which requires extra care.
All mattresses in this list are equally comfortable, innovative and simply great!
One cool feature which kids of any age will love about these mattresses is how you don't need a bed frame for them. Plus, this will save you money by getting expensive bed frames.
Personally, I would recommend The Nolah mattress, for its cool design. Of course, the customizability from Helix is super useful and creative. Shipping in a box is a great innovation which has been a true example of a global marketplace perspective.
Although mattresses in this list except one are not specifically designed for kids, still they are made with high-quality materials and standards that will meet any parents' demands. Now, as far as your kids are concerned, you might want to consider asking for their opinion.
One thing is for sure, your kids really need a great mattress; one that suits their needs, age and preferences. Just follow our leads and you will keep that smile on their faces!