Amerisleep mattresses from Amerisleep have a reputation for providing the market with affordable mattress options without compromising on high quality. Looking at these mattresses, they have a collection of 5 collections of which they all meet the quality mark but seek to meet the different needs and preferences of different people. And be treated as one of the best memory foam mattresses on the market.
The different collections are named in memory of American history and heritage (Independence, Colonial, Liberty, Revere, and Americana). They are also environmentally friendly to ensure you rest well as well as leave you healthy.
Here is a review of Amerisleep mattresses. The key is to identify what each collection has to offer so you can choose the best to meet your needs, wants, and preferences. They also come in different sizes to help you choose one that will fit your bed.
Amerisleep Mattresses Firmness Scale
The firmness of a mattress is an important consideration as they help meet varying needs and preferences. Amerisleep mattress collections have varying firmness so you can choose the right mattress for you as an individual.
In order from the soft to the very firm, the collections follow each other in this order:

the Colonial collection is the softest among the collection followed by the Independence collection.
On a medium scale, the Liberty collection is designed to strike a balance between the other four collections.
The Revere collection(best for back pain) follows and the firmest collection stands out as a firmest mattress.
On a scale of 1 to 10 with 5 standing as medium firmness and 10 as the very firm measure, we would have them as follows.
l Colonial: 4 (soft)
l Independence: 4.5 (soft)
l Liberty: 6 (medium soft)
l Revere: 7 (medium firm)
l Americana: 8 (firm)
As a brand, Amerisleep comes with some similar traits through all it collections. They all come with memory foam type to help boost comfort as well as functionality and performance. In addition, the motion on the beds will be very little making them ideal for couples and under any condition, they all remain silent through its use.
The difference in each of the collections helps you choose what is right for you.
Colonial Review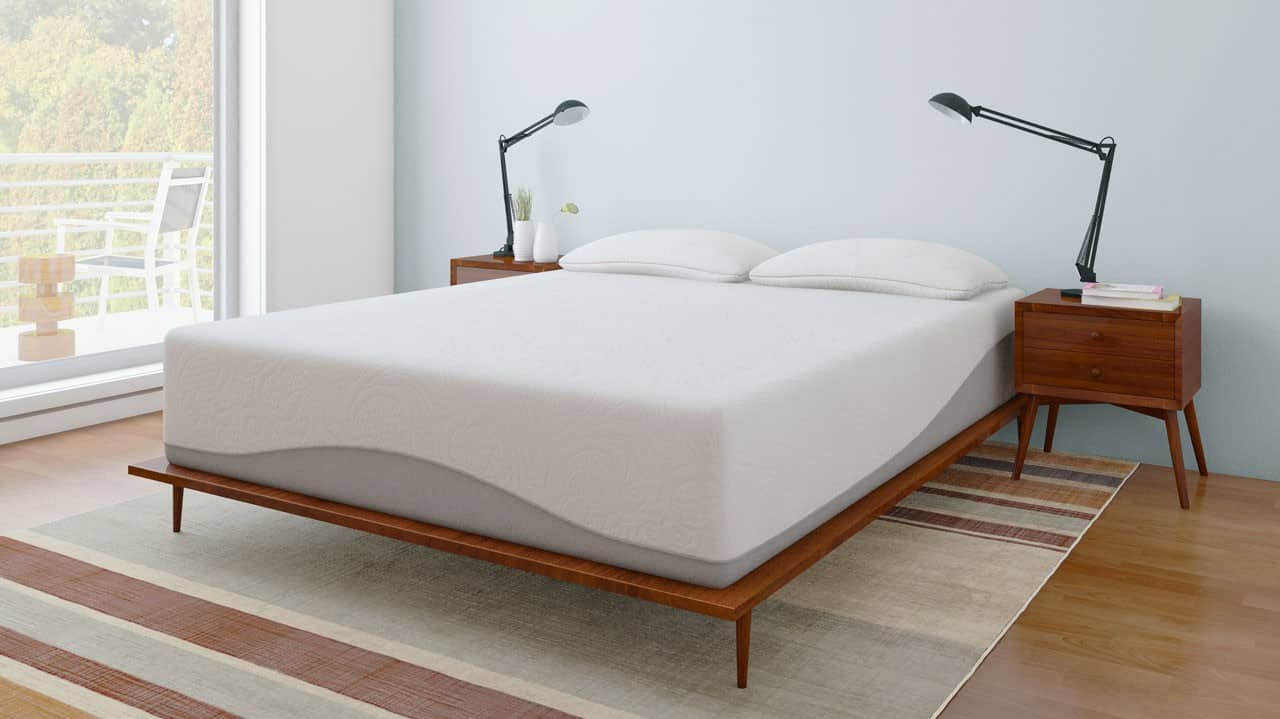 This collection seeks to deliver on comfort, adequate support, as well as breathability so you can remain cool even when the weather is hot. It features
The Colonial mattress is designed with 13" of memory foam comprising three layers. These include:
The top layer
This is referred to as the comfort layer considering that this is where you lie.
It features a combination of bio-fur and memory foam and it takes up 2-inches of the entire mattress. These serve the purpose of ensuring that you enjoy a great feel thanks to its softness as well as offers pressure relief. Another important benefit from the top layer is its breathability capabilities, which ensures you remain cool even during hot seasons.
Middle layer
This is referred to as the support and transition layer.
It takes up 4-inches of the mattress and features surface modification technology foam. This layer is responsible for further boosting breathability and airflow. In addition, it provides adequate support to the top layer so they can deliver on functionality and durability of your mattress.
Bottom layer
This layer constitutes 7-inches and it is responsible for providing foundational support. It offers a great base to ensure that the top two layers do not easily sink in when in use.
The cover is made from durable and soft material. It comprises of polyester, celliant, and spandex. This not only serves you in the long-term but it also ensures your sleep peacefully under-regulated temperatures in addition to fewer pain thanks to the inclusion of celliant material.
With this composition, you are looking at purchasing a soft mattress that will allow for a moderate sinkage thus boosting body contouring. However, thanks to its softness, the edges of support are not too firm. It is also a great choice if you are looking for great cooling. In addition, this goes with its durable cover to provide a complete product that is durable and functional.
Price: Depending on the size of the mattress you want, the prices range between $1,499 and $2,699.
Independence Review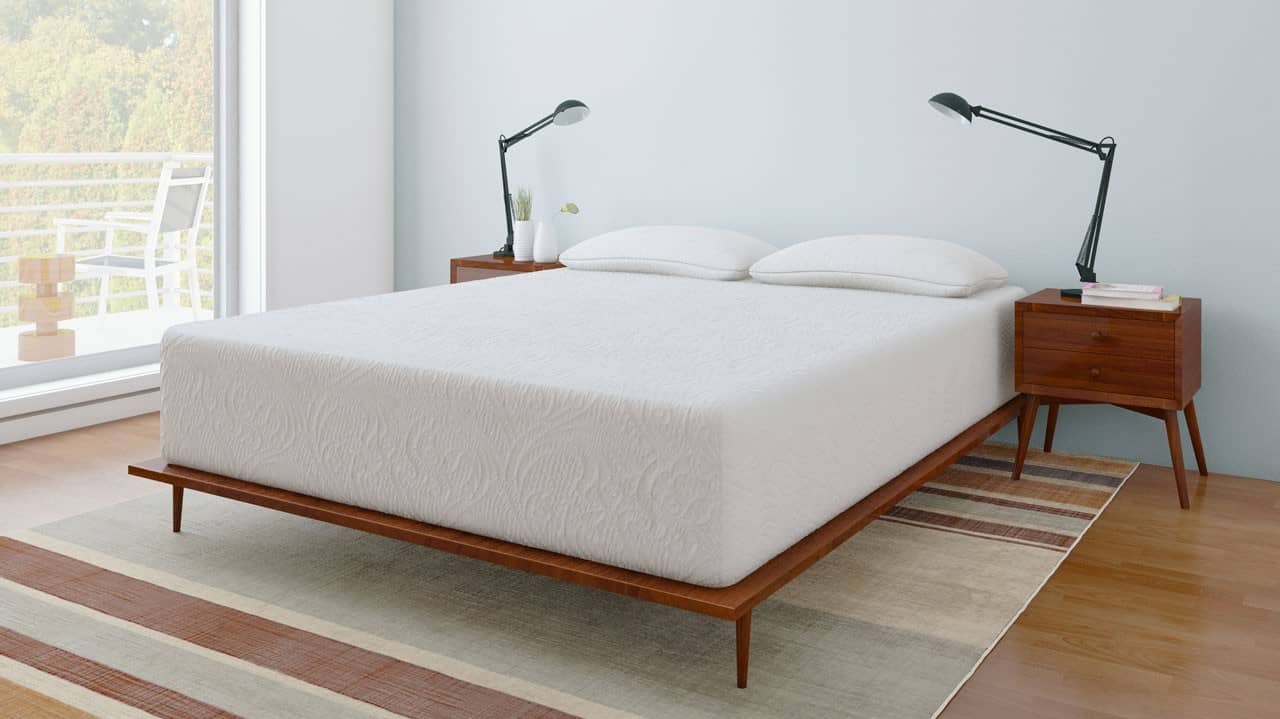 This is the latest mattress developed by Amerisleep, which is 14-
inches thick. This mattress is designed with great quality materials to boost comfort, breathability, as well as boosts responsiveness. This collection also comes with three layers of advanced foam.
Top layer
This comfort layer ensures that once you lie on it, you enjoy every moment. The top layer is 2-inches and it comprises of bio-pur+ and weighs about 4 pounds. This makes it breathable as well as comfortable so you can sleep through the night. Enjoy the improved cooling.
Middle layer
This layer offers 3-inches of responsive support. It is made of active foam, which is a unique creation of Amerisleep. With this, the mattress will change with every movement you make to retain comfort as well as add to provide better support so it can boost its cooling effect, contour, as well as comfort. If you are looking for a mattress that increases airflow while redistributing pressure points, and provides extra support in critical areas, this collection is a great consideration.
Bottom layer
As the foundational layer, this has 9-inches of bio-core foam. This supports the other top layers so it serves you in the long-term.
The construction and material of the cover complete the mattress to meet the aspect of quality. He cover is from a combination of polyester (77%), celliant (22%), as well as spandex (2%). This not only makes it durable but also easy to maintain. The inclusion of celliant material helps to absorb heat so it regulates temperatures. In addition, research has it that it turns body heat into infrared light, which in turn helps to improve sleep. It meets this purpose by increasing blood flow, which improves oxygenation and reduces pain.
With a firmness rating of about 4.5, it has an added thickness that aims at improving adequate support, stability, as well as durability. An independence collection is a great option when looking to create a balance between softness (neutral firmness) and all-round support.
Price: Depending on the size of mattress you want, the prices range between $2,299 and $2,549.
Americana Review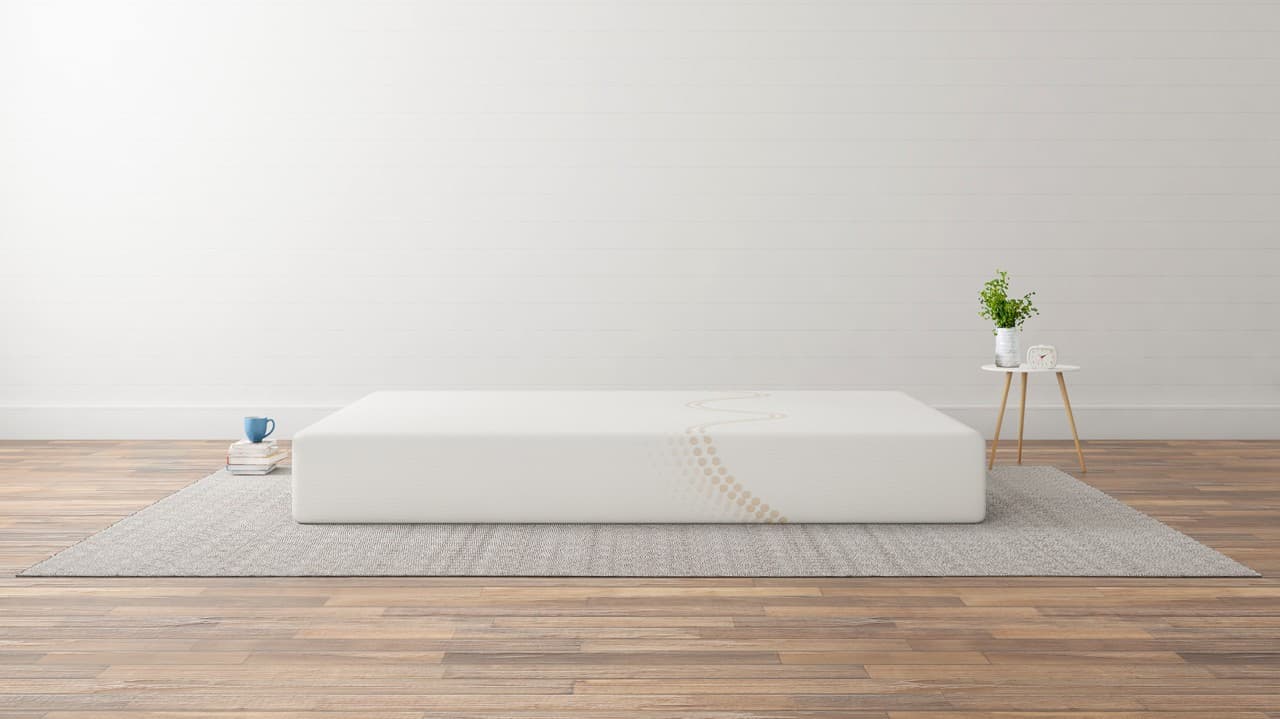 Amongst all the collections, this is the firmest collection. Its cover enhances sleep leaving you comfortable and cool. In addition, it features the latest technology to ensure it is breathable which keeps you cool. It is made of two layers, which give you 10-inches of foam.
Top layer
The top layer is designed to focus on delivering both comfort and adequate support. It comprises of 3-inches of Bio-Pur memory foam. It is responsible for promoting easy airflow, which helps to control temperatures and enhance a cooling effect.
Bottom layer
The bottom layer comprises of 7-inches bio-core support of high-density foam. Its key purpose is to provide a foundation base that aims at providing adequate support. It further boosts the mattresses cooling effect, as it is also breathable.
Its cover comprises of only two material blend, polyester that boosts durability and easy care and celliant, which further boosts cooling and in turn better sleep. This goes a long way into minimizing body aches. Though it is firm, it still allows for sufficient body contouring and shaping so it does not leave you feeling like you are sleeping on a rock. For those looking for a firm feel but also aim at keeping the nights cool, this is a great consideration.
Price: Depending on the size of mattress you want, the prices range between $799 and $1,499.
Liberty Review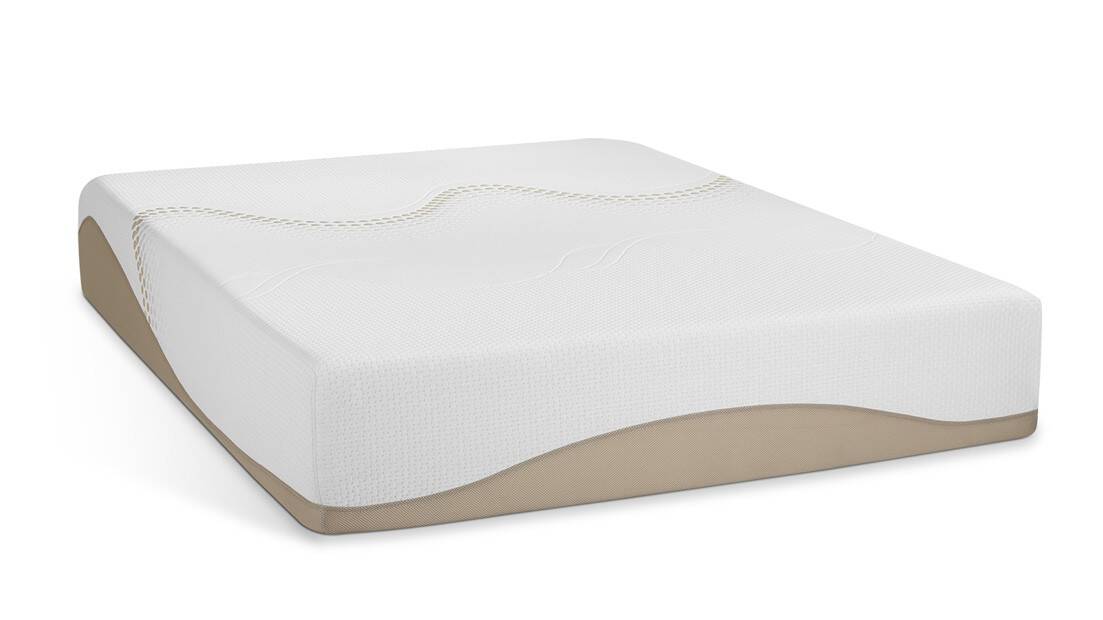 The liberty mattress upholds to quality something that the brand does not compromise on. They also aim at ensuring that you sleep well while striking a great balance between comfort and an adequate firmness. It features three layers that help it to deliver on performance and functionality and has been treated as one of the best mattresses for side sleepers.
Top layer
This layer is responsible for ensuring a cooling effect as well as providing comfort soon as your body touches the mattress. This layer is 3-inches of bio-pur memory foam, which is a key inclusion in providing a cool bed even when the temperatures are high.
Middle layer
The middle layer is responsible for offering support as well as boosting pressure relief. It comprises of 2-inches of transition foam. Since it is situated at the center, it creates a midpoint for the top and bottom layers to easily transit so that comfort is maintained.
Bottom layer
The bottom layer provides 7-inches of bio-core support foam, which is responsible for offering foundational support to the above layers.
Just like the colonial mattress, this mattress cover is a blend of polyester (77%), celliant (21%), and spandex (2%). It also comes with a wavy theme, which gives it an attractive finish for the mattress with a modern look. With medium firmness, many tend to go for it. The sinkage is moderately deep with adequate pressure relief while at the same time providing just the right support with sufficient response.
Price: Depending on the size of the mattress you want, the prices range between $799 and $1,599
Revere Review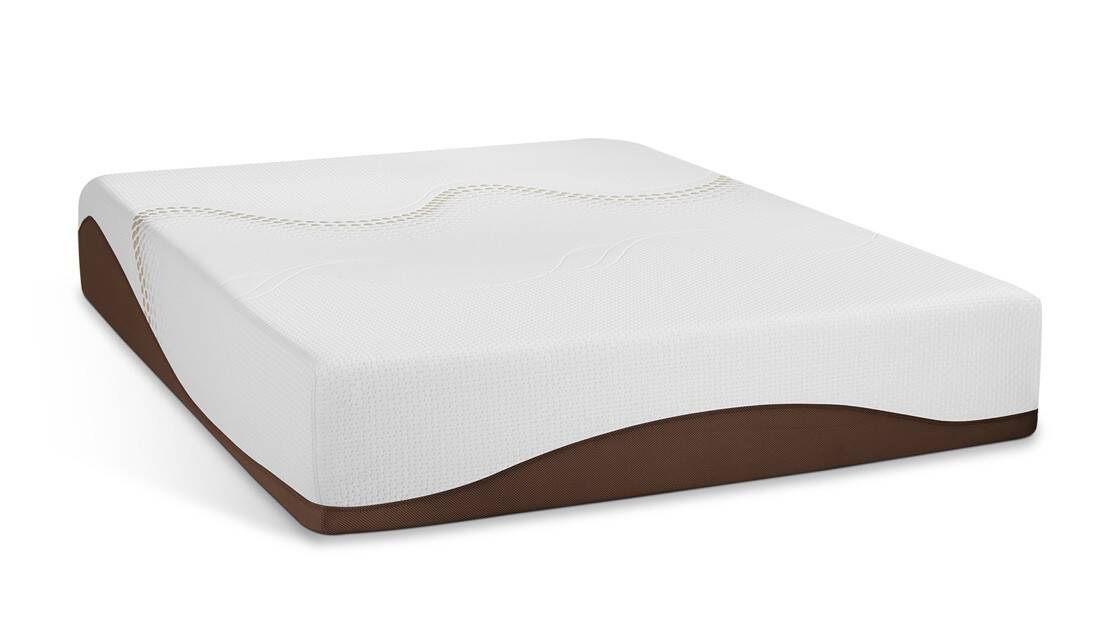 Amerisleep Revere mattress is a 12-inches thick and features the right combination of materials to help deliver on functionality, performance, as well as durability. While it meets these key objectives, it is also appealing to the eye. This 12-inch foam mattress is divided into two layers.
Top layer
The top layer comprises 3-inches of bio-pur foam and is responsible for enhancing comfort, and pressure relief. In addition, it is breathable to ensure that you remain cool despite different temperatures. This is because it pulls heat away from you when sleeping.
Bottom layer
The bottom layer comprises 9-inches of bio-core form, which is responsible for providing the required support. This also ensures that it serves you in the long-term so you do not encounter deep sinkage when using the mattress.
With a blend of polyester (77%), celliant (21%), and spandex (2%) material for the cover, it is durable, strong, and it offers easy maintenance. Its wavy design gives it a modern complementary look with great color contrast to complement your room.
If you are looking for a medium-firm feel, this is a great consideration and many are opting to go with this collection. You will not be compromising on quality or coolness (breathability). And it's also treated as one of the best mattresses for back pain.
Price: Depending on the size of the mattress you want, the prices range between $899 and $1699.
Any Coupon code?
Yes, limited time, all collections of Amerisleep can save $200. Click the link and input TAKE200 check out and you'll get what you need.
Bottom Line
Amerisleep has dedicated technology to creating high-quality mattresses with key differences with the aim of satisfying different consumer needs and preferences. This brand has built a positive name in the market and for good reason too.