You can never be absolutely certain you've picked the right mattress. This becomes even more of a challenge if you are a bit on the heavy side of the scale or even an obese person!
It is a fact that many mattress companies do not consider the needs of heavy people. If you are on the heavier part of the scale, it is likely that many traditional mattresses won't provide the support, comfort, and durability to cater for your body type. In fact, it seems that having the wrong mattress will compromise your sleep and negatively affect your health.
Having this challenge in mind, we took some time to research and find the different options which are the best mattresses for heavy people. There are different factors we took into consideration in order to make our decision. One tip to remember is that online shopping could make the purchase of a mattress an even more difficult task, as you cannot test the product on site. This is where we jump in.
Luckily, we are here to offer you some help with this mattress buying guide to get insights into all you need to know before you decide which mattress you will buy:
What to look for in a mattress for heavy people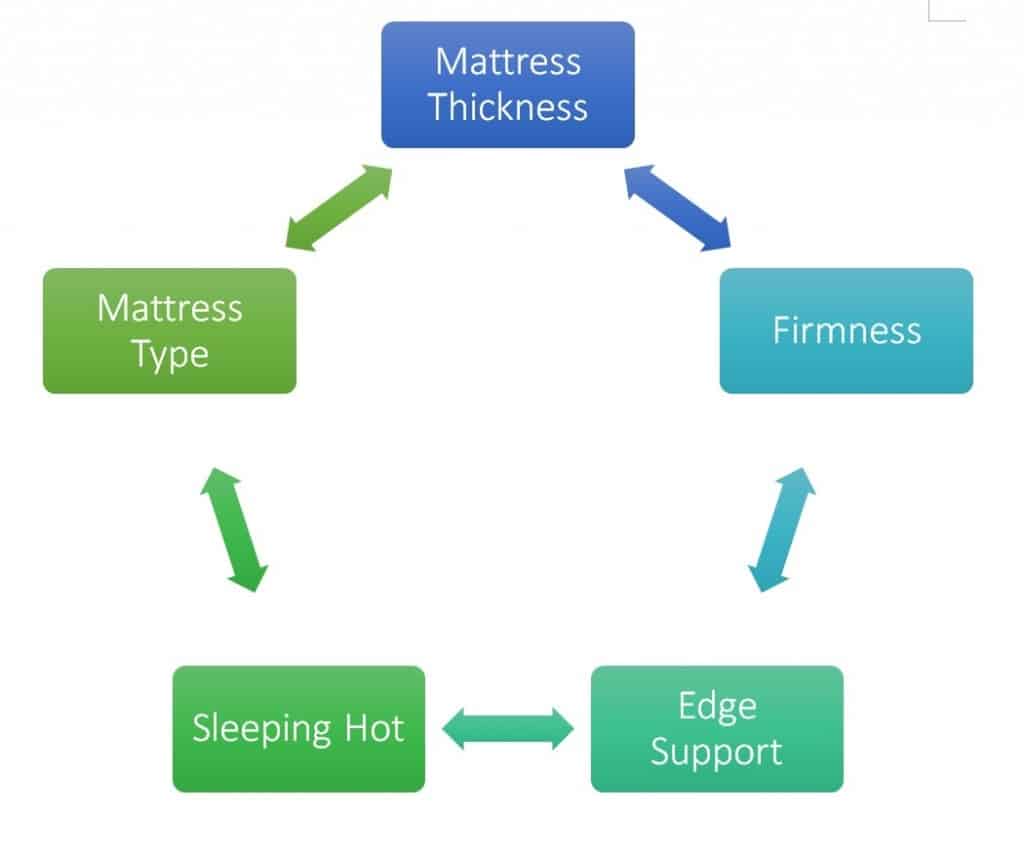 Now, there are basically five major characteristics that you should look for if you are interested in a mattress for the big guy.
Mattress Thickness
Obviously, people weight differently. This is taken for granted. The appropriate mattress thickness will depend on the individual's weight. Especially when it comes to being a heavier person, choosing the right mattress thickness is of the most important factors to consider about your potential buyers.
As a general rule, if you tend to weight under 200 pounds, the industry standard of 10 inches will definitely do the job. If you weight more, however, you will want to get a mattress that is at least 12 inches thick or more. This is due to the fact that a thicker mattress will provide the sort of deep compression you are looking for. It is perhaps obvious, yet more weight means more pressure on the mattress and having a thinner mattress potentially risks not being able to get the support you need. In this sense, you do have to search for certain thickness in your mattress to provide adequate support.
It is possible that some 10 inches mattresses have enhanced foams used which make for an extra thick comfort layer, however, as a general rule, it is best to seek for a thicker mattress to be on the safe side.
The chart below shows the suitability of common mattress thicknesses depending on your weight.
Thickness Chart
| Weight of the individual | Mattress thickness is satisfactory | Mattress thickness is average | Mattress thickness is bad |
| --- | --- | --- | --- |
| 90 – 113 kg | 10, 12, and 14 inches | 8 inches | 6 inches |
| 113 – 136 kg | 12 and 14 inches | 10 inches | < 10 inches |
| 136 – 204 kg | 14 inches | 12 inches | 6, 8, and 10 inches |
Firmness
Another critical element which affects which is the best option when it comes to mattresses for heavy people is firmness. If you weight more, it is recommended that you pick a mattress on the medium to medium firm side (somewhere between 5-6 on the firmness scale).

Which firmness is best for heavy people?
To make a judgment on the appropriate firmness for you, you must consider how much you weight. It is likely that the heavier you are, the deeper the sinking and hug you are going to experience. It is good to remember that if you are over 250 pounds you will probably experience 1-2 inches of additional sinking, although this depends on your body type and the mattress.
Overall, it seems that firmer mattresses do better with heavy people. You want a firmer mattress because they tend to last longer the test of time and pressure put on them due to your heavy build. Seek for a mattress that offers both comfort and support. Fortunately, this is quite feasible with plenty of options in the market to serve your needs.
Tip: Test your mattress if possible for at least 15-20 minutes before buying it, or if you are getting a mattress online, take advantage of the risk-free trial period offered to help decide if it is the right choice for you. In case of a couple, you must consider the total weight limit of the mattress by counting the combined weight of you and your partner, to see which mattress can handle the task!

Edge Support
You cannot forget the importance of edge support when you are a bit larger than average people. You must definitely consider expert reviews and consumers' feedback to make sure you choose a mattress that can support you all the way to the edges.
This is important because you might be the type of person that uses their bed not only for sleep, but also during the day to sit on the edge, so you don't want to feel like you are slipping or sinking on the edges.
Having a mattress with strong and stable edges is critical to prevent substantial sagging or risk collapsing and falling to the floor if you tend to sleep on the edge of your mattress.
The best mattresses for strong edge support are more likely to consist of springs, coil-on-coil, or hybrid designs, such as springs and foam. You might want to avoid plain memory foam mattresses as they tend to struggle with edge support, although having enough thickness might make up for this downside.
Sleep Hot
If you are a big guy, larger or overweight person, it is common to experience excessive sweat and sleep really hot. This means usually that the mattress you sleep on does not ventilate or breathe well during the night, resulting in this discomforting feeling.
Nobody enjoys to sleep warm and as heavier sleepers tend to generate more heat, might end up having a bad and far beyond restful experience. In this sense, you want to consider getting a mattress that sleeps really cool, which means, in general, you may want to avoid foam mattresses as they tend to sleep warmer.
Of course, there are always exceptions to the rule and this is why we have included them on our list as many advanced foam mattresses have managed to find solutions to the problem of heat retention. Foam like latex, Avena, advanced open cell memory foam and of course mattresses which make use of gel-infused technology, offer a great cooling effect.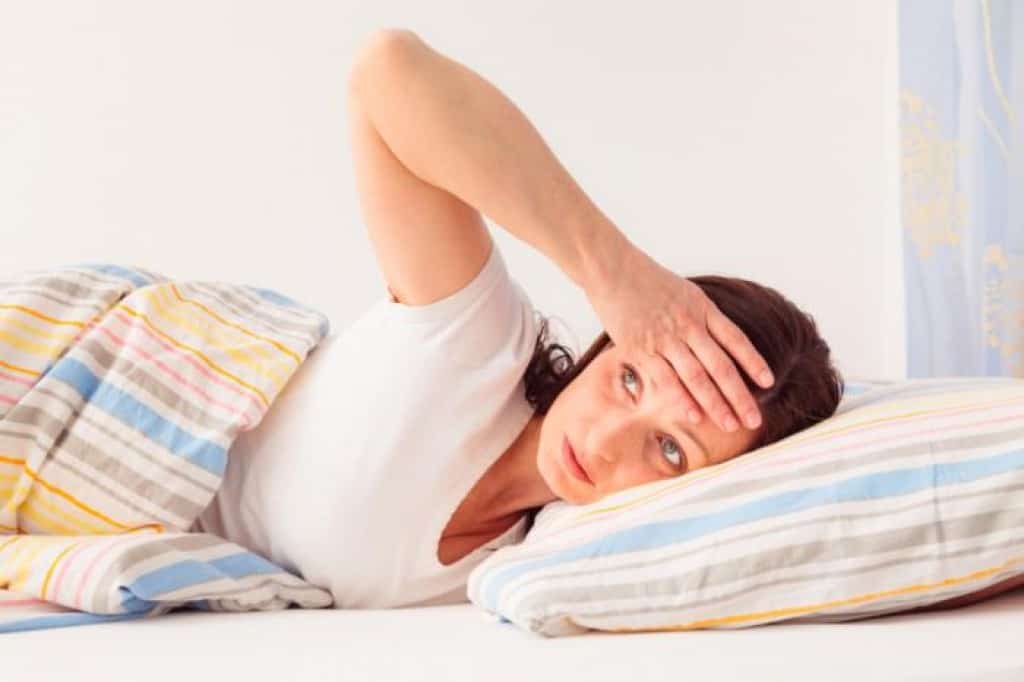 Mattress Type
Looking a bit deeper into the last mention on the kind of materials you should look for in your new mattress if you are a bit overweight, the options are to choose between memory foam, latex, innerspring, or hybrids (utilizes a combination of materials).
So, which is right for you?
Memory foam mattresses are a very popular choice for larger sleepers as they are super soft, or very firm. They offer great comfort and can relieve pressure points while contouring for your body curves. Nevertheless, one thing to pay attention to with memory foam is breathability. You don't want a low-quality foam mattress which will probably sleep hot. Instead, prefer to pay something more and get a mattress from a well-established brand which has put thought to design a solution for this problem. Search for memory foam mattresses with an open cell structure, gel, and/or a cover with cooling materials or textile.
On the other hand, latex mattresses are a good option if you are large or a bit heavy. This material offers both comfort and good cooling, as well as an additional touch of bounce. However, latex tends to have less of that hug and contour in comparison to memory foam. If you prefer the sharp contour of a memory foam over the rounded contour of a latex, then pick the first.
Also, if you are looking for a more balanced sinking and hugging contour feel and support, then latex is a great pick.
Innerspring mattresses could either be a great or a really bad choice if you are obese. If you go for a low-quality innerspring mattress, it can create additional pressure points or not enough support for your body and you will definitely be disappointed. If you are considering innerspring, look for coil-on-coil construction which has two layers of springs and an improved feel, support, and deep compression. Innerspring is also great for strong edge support.
Finally, hybrid mattresses combine both coils and/or layers of foam. In this sense, when you get a hybrid mattress you will end up with the best of both worlds. Take advantage of the benefits of a hybrid mattress which similar to innerspring mattresses can offer nice cooling effect, better airflow, good edge support and deep compression support.
Concurrently, a hybrid mattress will have layers of memory, latex or other foam, making an end result designed to downgrade some of the cons of foam and coil mattresses, while enhancing the pros.
Now that you have all the necessary information, it should be a bit easier to pick the best mattress if you are a bit overweight. Just keep in mind that the larger you are, the firmer the bed you will need. This will ensure enough support and comfort for your body after a long night. In addition, you will need a firm mattress so that it does not sag excessively. In addition, a firm mattress will tend to sustain its support for a longer period; one crucial element to consider if you are a heavier person.
And of course, don't forget to count in the density factor. It is thought that a denser mattress will be a better option if you are a heavier individual. This has to do with the support every square centimeter provides compared to a less dense mattress.
When it comes to the best mattress for heavy people, the mattresses selected below, fulfill all of the above requirements and have an excellent reputation, so you should not be concerned about buying any of them.
4 Best Mattresses for Heavy People 2022
1. Nectar Mattress: Top choice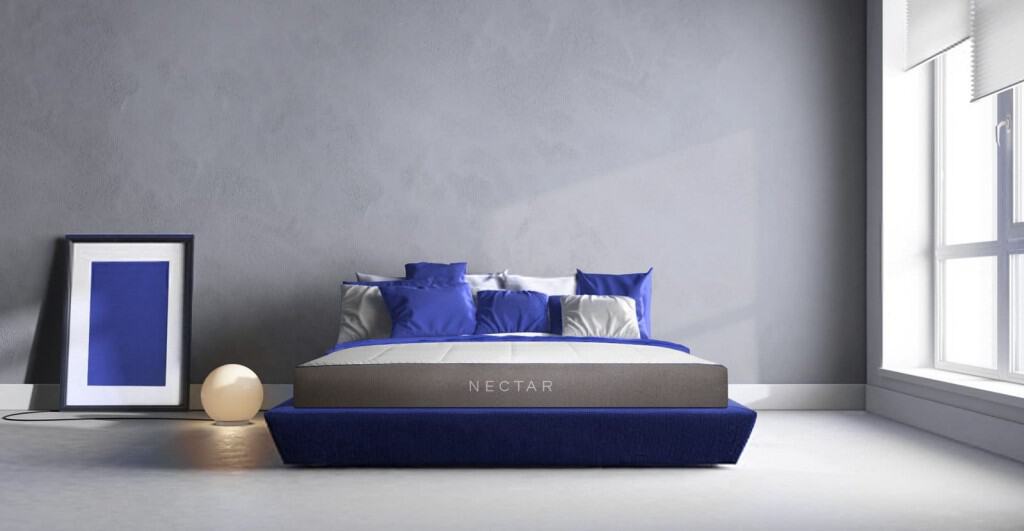 The Nectar 11'' is a memory foam mattress you will fall in love with, especially if you enjoy a plush feeling at an exceptional price.
Key specs:
Balanced combination of support and comfort
You are definitely choosing the best value for money mattress, with a well-established brand that scores higher than its competitors
Nectar features an ultra-dense foam structure for enhanced pressure and joint relief
Its unique design promises exceptional breathing airflow and its woven fabric, create a cooling effect that sets Nectar apart from traditional memory foam mattresses, also working to succeed this with its top layer of gel memory foam and its Tencel infused quilted cover
Think no further if you are interested in a great mattress at a very affordable price. Nectar gathers all the great qualities that will ensure you a relaxing experience if you are a larger person.
The mattress is built with supreme materials and layers of high-quality foam which score high in consumers' preferences and even beats other more expensive competitors.
Nectar was designed to offer a medium-firm feel and substantial support to accommodate all sleeping styles. Inclined a bit more towards a firmer feel, the Nectar mattress provides minimum motion transfer, sleeps really cool and has good edge support, which is great if you are a heavy individual.
Rest assured that with Nectar you will get the hug and contour of foam, without that sinking feeling other foam mattresses show.
Definitely, a highlight, Nectar's extended trial period (365 nights) and lifetime warranty are unbeatable.
Overall, Nectar thrives as a mattress which promises to deliver top quality for your body to relax and enjoy a restful sleep.
PROS:
Cooling effect stemming from the gel memory foam and Tencel-infused cover
Premium materials at an amazing price tag
Zero motion transfer
Forever warranty
365 nights sleep trial
CONS:
Perhaps not as bouncy compared to latex foam
2. Nolah Mattress: Best mattress if you suffer from back pain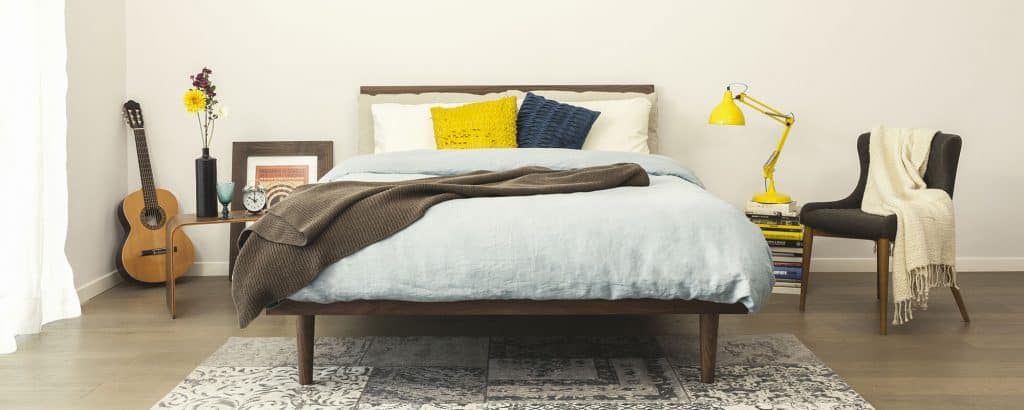 Nolah is absolutely great if you are a heavier individual since it is designed to provide a comfy and luxurious feel, making it of the world's best mattresses.
Key specs:
Nolah consists of bouncy latex foam and responsive memory foam, a combination which creates the sort of comfort and bouncy support you need if you are a big person.
Importantly, this mattress also sleeps extremely cool thanks to its unique cooling system and enhanced materials used for extra air flow all through the mattress layers.
Although Nolah is a relatively new company, it has strong foundations which lead it to be thought of as a reputable brand offering top-notch products.
You should expect a soft and plush feel that exceeds others, reaching a level of luxury you would not expect at this price. Despite it is likely you might think Nolah is a little softer than average if you are a bit on the heavy end of the scale, still, we believe it feels extremely comfortable and durable.
What makes Nolah unique is its great air flow technology attributed to the Nolah Air Foam™ which offers pressure relief and the 1″ Latex-Like Avena® Foam extended support.
Adding the 7″ High-Density Polyurethane Foam, created a synthesis of layers which offer a soft yet supportive mattress with just enough bounce feeling.
Noah's creators managed to make a mattress that sleeps really cool, which is what you need if you have a few or more extra pounds. In addition, the mattress is built to contour to the body curves to distress sensitive pressure points. In this sense, the Nolah mattress is ideal if you are a back or side sleeper.
PROS:
Sleeps really cool compared to other foam mattresses
It is highly durable
Offers unique airflow technology with its Nolah Air Foam™
Eco-friendly – wild animal adoption scheme
CONS:
Just a touch more expensive than its competitors
Perhaps a bit too soft
3. Bear mattress: Great if you have an active lifestyle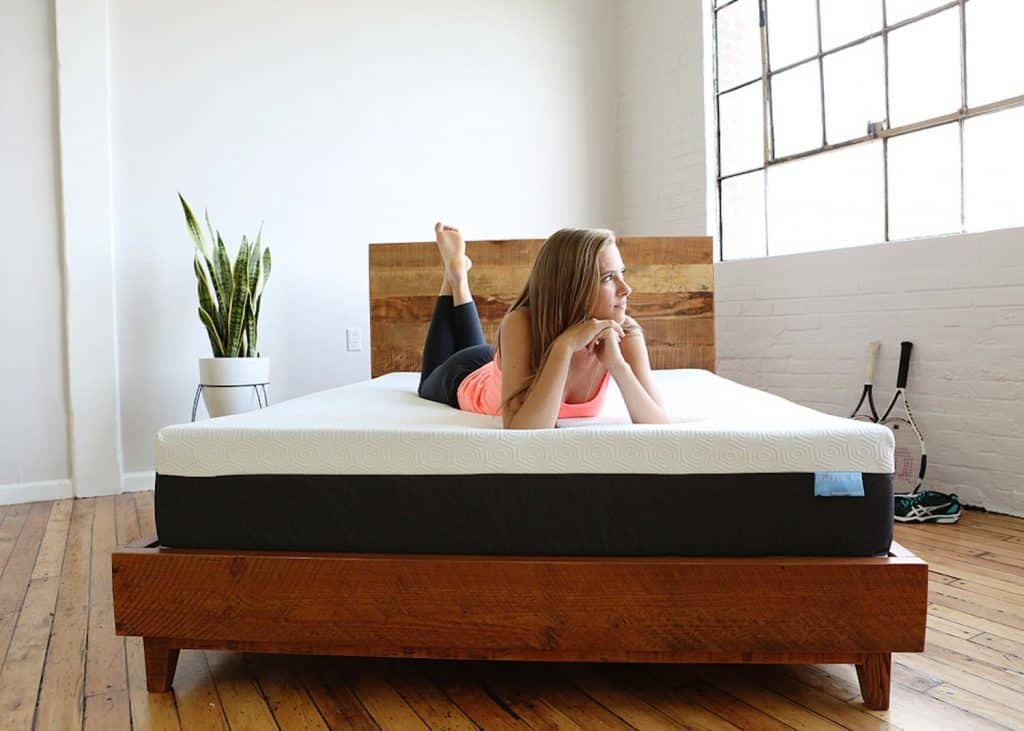 The bear mattress is the perfect choice if you want a mattress below $1000, which combines premium materials and supreme technology to relieve you from the aches of an athletic or active lifestyle.
Key specs:
Bear mattress features Celliant technology and graphite gel infused with memory foam for improved airflow, fast recovery with better blood circulation, pain relief, and heat retention.
It offers a great luxury feel and fast recovery with its unique combination of materials
The Bear mattress is the only mattress at this price tag which is specially designed for athletes. If you prefer an active lifestyle, this is the ideal choice. Its unique construction is perfect to keep you cool and relaxed all night.
Although 10 inches thick, the structure is such that it provides the comfort and support you need as a heavier person. From the top layer which is 1″ of graphite gel infused with memory foam, to the responsive support layer of 2.5'' and the foundational layer of 6.5" and gives the mattress a deep and compression support. Please keep in mind that the creators now divide this layer into 2 quick response foams reaching just the right amount of bounce and support.
PROS:
Provides great pain relief and fast recovery from an active lifestyle
This mattress succeeds to sleep cool and maintain a balanced temperature when you sleep in it.
Exceptional graphite gel-infused with memory foam and tested Celliant to offer above average comfort and support
Value for money – below $1000
CONS:
Not as high in consumers' rankings compared to its competitors
4. Amerisleep AS5: Best eco-friendly solution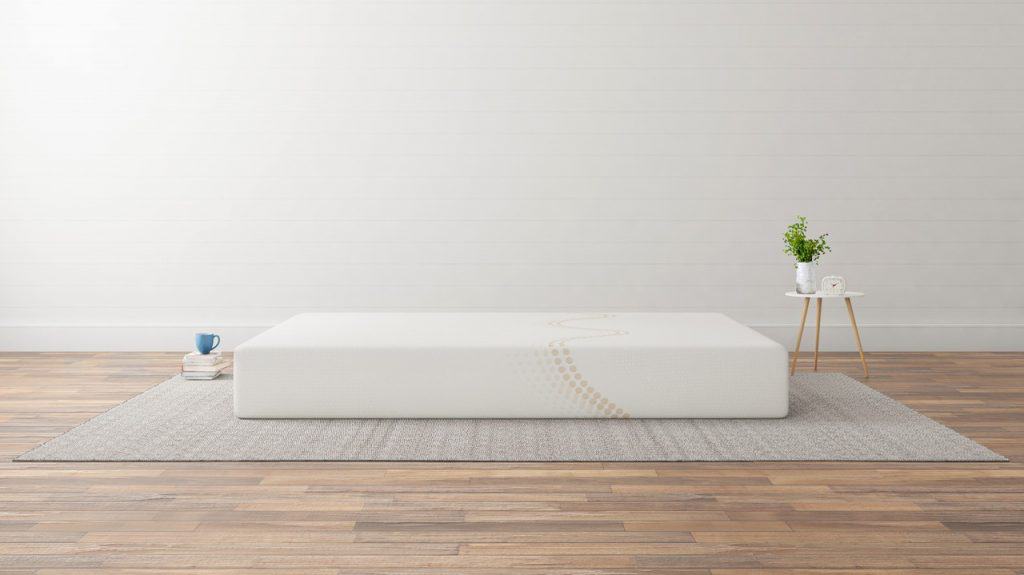 The Amerisleep As5 Plant-Based Memory Foam Mattress is a worthy inclusion in this list since its premium eco-friendly features and benefits will offer you a great sleeping experience at a competitive price, even if you are a large person.
Key specs:
The Amerisleep As5 is 12" tall, which exceeds industry standards and offers more durability and support compression
Liberty uses Celliant® specially designed to retain heat and facilitate a restful sleep experience overall
It features Bio-Pur plant-based memory foam layer for an eco-friendly and healthy sleep experience
Liberty by Amerisleep is a great model for heavier people. Its exceptional bio-plant based memory foam ensures a healthy and comfortable sleep altogether.
Liberty's highlight is hidden under the cover's surface, designed with unique Celliant mineral-infused fibers. Celliant, also used in the Bear mattress featured above, is a material that allows the memory foam underneath this layer to fully contour to the body and sustain high responsiveness.
Amerisleep Liberty is manufactured in the USA using a patented VPF technology process which leaves a positive environmental footprint since the Variable Pressure Foaming (VPF) leaves the air cleaner than before. The company also uses a fiber fire barrier under the cover, which is GreenQuard certified for healthier protection.
PROS:
Celliant®-infused cover to sleep faster and have long-lasting sleep
Unique patented VPF technology
Thickness which makes it more durable
Special bio-core foam to sleep cooler
Zero odor after unpacking
CONS:
Despite its materials, it still sleeps a bit too warm like most memory foam mattresses
Perhaps somewhat expensive overall
Final verdict
Although all five mattresses could be perfect for heavy people, with a number of positive reviews from real users, there are particular differences between them. On the other hand, there are also commonalities that result from the requirements generally needed to say a mattress is likely to be a perfect match for a large person.
Key requirements:
To be at least 12 inches thick.
To provide deep compression support
To be 5-7 on the firmness scale, where 10 is the most firm
To provide plenty of support to your spine, hips, and neck
To sleep exceptionally cool
The following table sums up our verdict. Hope you find it useful and consider sharing.
|  Features | Nectar | Nolah | BEAR | Amerisleep |
| --- | --- | --- | --- | --- |
| Technology | Memory Foam | Memory Foam | Celliant fabric, Gel Memory Foam | Plant-Based Memory Foam, Celliant fabric |
| Thickness | 11 inches | 12 inches | 12 inches | 12 inches |
| Firmness | Medium | Medium | Medium | Medium |
| Warranty | Lifetime | 15 Years | 10 Years | 10 Years |
| Home Trial* | 365 Days | 120 Days | 100 Days | 100 Days |
| Our Rating | 9.7 | 9.5 | 9.4 | 9.3 |
| Price | $699(+2 premium pillows) | $894($125 OFF) | $840($150 OFF + 2 CLOUD PILLOWS) |  (use TAKE200 coupon) |